Interviews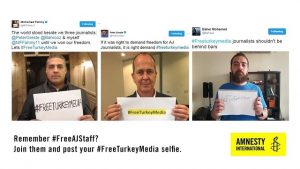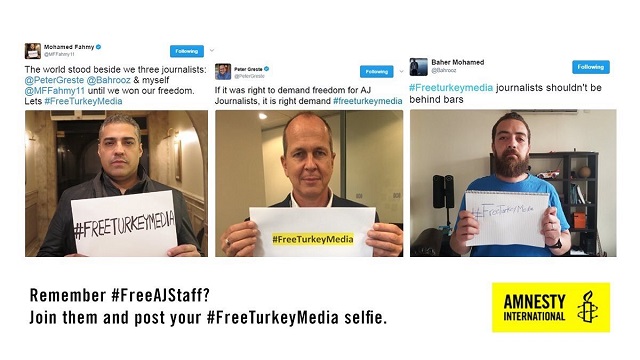 To mark World Press Freedom Day, Amnesty International's Stefan Simanowitz spoke to Peter Greste and Mohamed Fahmy, detained for 400 days in Egypt for their journalism, and Sue Turton who led the #FreeAJStaff campaign for their release.
Ceasefire's Usayd Younis and Cassie Quarless spoke to Director Kirby Dick at the UK premiere of his latest release ,'The Hunting Ground,' which addresses the growing pandemic of sexual assaults across US college campuses in recent years.

Bridget Anderson, Professor of Migration at the University of Oxford, speaks to Ceasefire's Luke De Noronha about Europe's response to the Mediterranean crisis and how borders are 'a dystopian project whose enforcement exposes the horrific violence of the state.'

Roger Bromley talks to journalist and author Gary Younge, one of our foremost commentators on race, identity and politics.

As he embarks on a two-month tour of the US, Australian comic Aamer Rahman talks to Myriam Francois-Cerrah about race, politics and being surprised by his own success.

Best known for 'The Black Power Mixtape', Göran Olsson's latest documentary, 'Concerning Violence', is a fresh exploration of familiar themes. Ceasefire's Usayd Younis caught up with Olsson and his producer, Tobias Janson, at Sheffield's annual documentary festival 'Doc/Fest', where the film received a standing ovation.

Over the past few years, Aamer Rahman has gained a reputation as one of the sharpest and most politically outspoken comedians working today, He spoke to Ceasefire while on his recent UK tour.

In 2012, thirty four striking miners were killed in South Africa's most notorious post-Apartheid massacre. Rehad Desai, filmmaker and academic spoke to Ceasefire's Usayd Younis about his new documentary 'Miners Shot Down' and the state of the country today.

Racism in policing, education and employment continue to be some of the biggest issues facing black communities. Ceasefire's Adam Elliott-Cooper talks to Robbie Shilliam and Stafford Scott about how academia, and the legacies of enslavement can help us understand and contribute to black community struggle today.

As Israeli Apartheid Week launches across campuses worldwide, author and activist Ben White talks to Ceasefire's Amna Khan about the newly released updated edition of his book, 'Israeli Apartheid: A Beginner's Guide'.
More Ideas
More In Politics
More In Features
More In Profiles
More In Arts & Culture