New in Ceasefire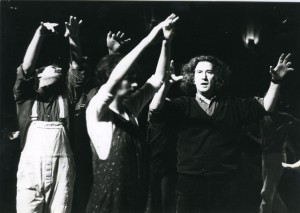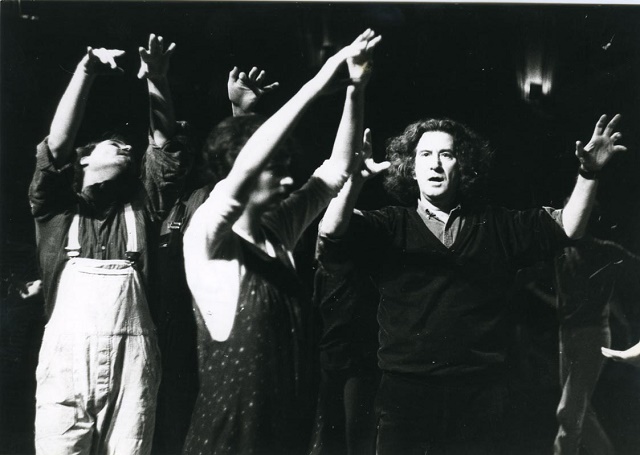 The Brazilian playwright, director and political activist Augusto Boal is credited with formulating one of the most radical forms of theatre ever devised, the Theatre of the Oppressed. In the first of a seven-part series of essays, Andrew Robinson surveys Boal's view of the central role of art in human life.
As Western Sahara enters its fifth decade under occupation, Agaila Abba reports on the role of education as a major front of resistance in the Saharawi national struggle.

Dilly Hussain reports on the shocking story of how powerful commercial property developers and local politicians at an inner London borough have colluded to force out the working poor out of the area.

When Matt Carr published an article criticising the British drive to war in Syria, little did he expect to see it become the focal point of an intense media assault on the Labour Party leader, Jeremy Corbyn. The episode, Carr writes, speaks volumes about the intellectual and moral ills of the British media.

In the wake of the publication of a landmark report documenting a rise in anti-Muslim racism in the UK, one of its authors, Arzu Merali, argues for a deeper understanding of the systemic roots of Islamophobia.

In his latest column, Roger Bromley examines the evolution of Western responses, by governments, the media and the public, to the refugee question in the wake of pivotal turning points such as the drowning of Aylan Kurdi and the Paris attacks.

The UK visit this week by Narendra Modi, the Prime Minister of India, has met with outrage and condemnation among human rights groups. While Modi promotes India as an industrial Hi-Tech hub abroad, he has allowed mob rule and impunity to reign at home, argues Aisha Maniar.

In the last essay of his three-part series on the medieval philosopher, Andrew Robinson examines the political thought of Thomas Aquinas, notably his ideas on the state, the limits of state power, and the uses and abuses of the idea of the common good.

Yesterday, the London premiere of the film 'Sufragette' was disrupted by a red carpet direct action led by protesters from activist collective Sisters Uncut. They explain why their action was both appropriate and necessary.

On his visit to Jamaica this week, instead of addressing widening calls for historical reparations, David Cameron announced plans for a UK-funded prison on the island to transfer Jamaican offenders from the UK. Luke de Noronha examines the wider context.
More Ideas
More In Politics
More In Features
More In Profiles
More In Arts & Culture