New in Ceasefire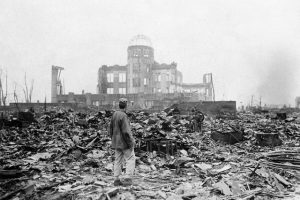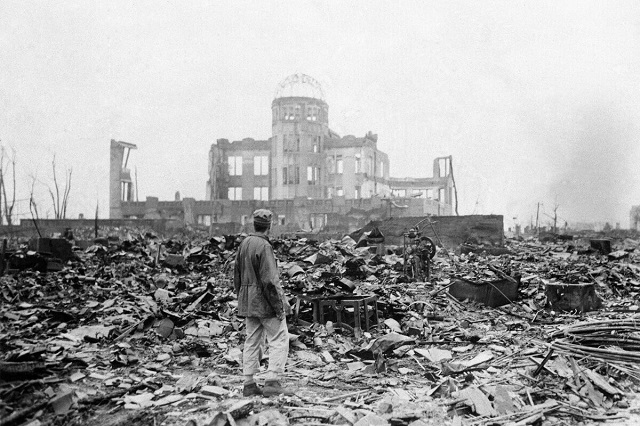 More than 75 years after the bombing of Hiroshima and Nagasaki, a landmark agreement prohibiting nuclear weapons has come into force this week. However, the five original nuclear powers, including the UK, stand in opposition. Steve Shaw reports.
As the 2020 US elections have shown, national mythology remains at the heart of American identity and a bulwark of the status quo. For meaningful change, we need a new American language, writes Benjamin Parisi.

As WhatsApp prepares to share even more of our personal data across the Facebook network, now is a good time to take stock of our online privacy options.

The normalisation of right-wing populism made the historic breach into Capitol Hill possible. It should worry us that this brand of politics is growing in Britain too, writes Hamza Ali Shah.

It is imperative that universities abide by their own ethical investment policies and remove all links with companies and institutions complicit in human rights abuses, argues Taj Ali.

This Sunday, almost 40 million people in Myanmar will have their chance to vote in their country's second multi-party election in decades. Yet this democratic opening remains nothing more than a façade, Steve Shaw reports.

Chronic underfunding of public services, and years of cuts have left working-class communities more vulnerable to the coronavirus pandemic. We cannot afford a repeat of austerity, we need an alternative, writes Taj Ali.

Revising the British school curriculum is an important way of disrupting the white eurocentric narratives of Empire that dominate our culture and politics; but any such decolonising efforts must centre 'race', writes Dr Shaida Nabi.

Two weeks ago British MPs passed the Criminal Conduct Bill, which allows UK public authorities to commit crimes while undercover. Agamben's theory of sovereignty can help us understand what the bill means for the expansion of state power and states of exception, argues Tom Goodyer.

This month Egypt holds its latest round of parliamentary elections. But what purposes do such elections serve in a military autocracy? Quite a few, actually, writes Hesham Shafick.