New in Ceasefire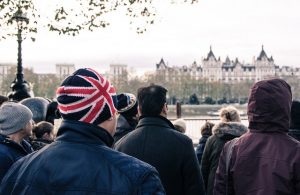 Last week's shocking defeat is a national tragedy. We now need a Labour Party that is the sum of its parts, rather than a party in which one faction defeats the other, writes Matt Carr.
As it prepares to fight again, the British Labour left should not make the same errors committed by its centrist adversaries, argues James A. Smith.

The poems in 'Galaxy Walk', Shareefa Energy's debut collection, come together to form a picture of a woman whose writing has offered her a way to live in a traumatic and complicated world, writes Rachel Seoighe in her review.

In 2018, more than 700 homeless people died on the streets of Britain. As temperatures plummet, an initiative offering warm clothing to the homeless and rough-sleepers is launched this week in the UK. One of the organisers, Stefan Simanowitz, reports.

The failure of much of the British media, and the BBC in particular, to understand, or at least acknowledge, their role in the spreading of fake news, is potentially disastrous for our political future, writes Paul Bernal.

By focusing on personalities at the cost of structural issues, 'Official Secrets' ignores too much of the ideological and structural paradigms behind the Iraq War, writes Georgie Carr.

Zaynab Kahina reports from a historic "Stop Islamophobia" demonstration in France, the biggest anti-racism march the country has seen in almost 40 years.

'Palestine +100', a landmark collection of science fiction short stories, offers a fresh and compelling portraits of the Palestinian experience, writes Asim Qureshi.

Hakim Bey's general strategic perspectives, such as the TAZ, are complemented by a range of tactical proposals for political action. In the eighth of sixteen parts of his series on Bey, Andrew Robinson examines the strategic underpinnings for Bey's political proposals. 

Since its release last month Todd Phillips's 'Joker' has garnered both commercial and critical success as a study in alienation and mental illness. Beneath the artfulness, however, is something really horrible, writes Neal Curtis.