New in Ceasefire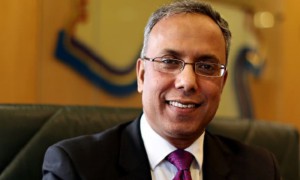 A court case against Lutfur Rahman, Britain's first elected Muslim Mayor, concluded last week, with a verdict expected in early April. A defeat for Rahman would represent a huge blow against a genuine proponent of progressive change and a victory for the forces of reaction and anti-Muslim bigotry, argues Jennifer Izaakson.
While recent years have seen a renewed interest in anarchistic thought and theory, it is refreshing and exciting to see a new volume bringing an explicitly anarchist lens to bear on English literature, argues Tom Malleson in his review of 'Unmaking Merlin: Anarchist Tendencies in English Literature' by Elliot Murphy.

The public mob lynching last week of a young Afghan woman has sent shockwaves across the country and beyond. This horrendous crime should be a wake-up call for all Afghans, writes Saeeq Shajjan from Kabul.

In the eighth installment of his ten-part series on the political thought of Alain Badiou, Andrew Robinson examines the French thinker's specifically political ideas.

The speech delivered yesterday by British Home Secretary Theresa May, while ostensibly aimed at countering extremism, was in reality the latest episode in the ongoing assault on Britain's Muslims, argues Dilly Hussain.

The #BlackLivesMatter campaign highlights the necessity for a global movement of solidarity against racially-motivated state violence.

Recent media coverage of political violence in Bangladesh aptly reflects the country's deepening drift into authoritarianism over the past decade.

This week, between March 10-12, the quiet English town of Farnborough will play host to the Security and Policing 2015 conference and exhibition. This event will bring together some of the world's biggest arms companies with some of the worst human rights abusers, writes Andrew Smith.

In this seventh of his ten-part series on Alain Badiou, Andrew Robinson explores what happens after the Event and its unfolding, and examines a number of possible pitfalls with Badiou's theory. Do actual revolutions unfold in the way which Badiou models? And can Badiou deal with Event-like processes with reactionary consequences?

Attacks by the media and political establishment on campaigning charity Cage over its statements on Mohammed Emwazi are wrong-headed and obscure the real debate we need to be having, argues Yvonne Ridley.