New in Ceasefire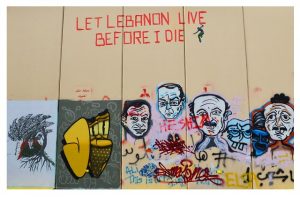 As Lebanon reels from deepening political unrest and the repercussions of last month's horrific port explosion, an alarming crackdown on freedom of expression is gathering momentum, writes Lebanese novelist Naji Bakhti.
As a Palestinian who has lived under Israeli occupation, I have witnessed first-hand the effects of Israel's apartheid system on the health and well-being of Palestinians, writes Rasha Kaloti.

As a teacher, I believe in education and positive discourse. But you can't engage with people who deny your humanity, and it is useless to take a ground of moral suasion with people who do not have morals, writes Mike Friedberg.

British workers should not have to gamble with their lives in order to save a sandwich chain. Instead, we should seize this moment to force changes to our office work culture, argues Paul Ray.

Over the last two decades, the UK has deported thousands of people to Jamaica, many of whom left the Caribbean as infants and grew up in the UK. Luke de Noronha, author of a new book on the painful and intimate life stories of these deportees now living in exile, presents snippets of their stories framed by music videos which speak to their biographies — an invitation to read, pause, watch and listen.

Globalised catastrophes often lend themselves to domestic manipulation by the state, and Covid-19 has proven no exception. Jack McGinn reports on how the pandemic became a battleground pitting authoritarian governments around the globe against independent journalism.

This month marks the seventh anniversary of the Rabaa Massacre, which signalled the end of Egypt's once promising democratic project. While the military's role in the revolution's defeat is clear, Egypt's liberal and leftist forces must examine their own complicities and failures, writes Hesham Shafick.

Without a national reckoning and the political will to face our colonial past and abandon the violent obligations of a junior partnership with the US, decolonising our military seems unlikely, writes Joe Glenton.

Global responses to the Covid-19 pandemic, from Singapore to the United States, have too often involved greater stigmatisation of already marginalised communities, notably migrants, refugees and minorities. This is not just morally abhorrent but presents serious dangers to global public health, argue Sanam Monteiro and Renugaa R.

Anti-racist activists in the UK must eschew stale debates over terminology and representation, and instead focus on building a movement rooted in structural knowledge and powered by cross-communal solidarity, write Ilyas Nagdee and Azfar Shafi.