New in Ceasefire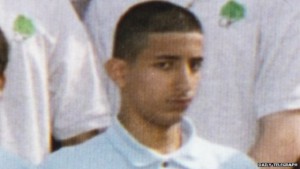 Attacks by the media and political establishment on campaigning charity Cage over its statements on Mohammed Emwazi are wrong-headed and obscure the real debate we need to be having, argues Yvonne Ridley.
The apparent unmasking of 'Jihadi John' has dominated international headlines of the past 48 hours. Far less coverage, however, has been given to troubling revelations that Mohammed Emwazi and others had been subjected to sustained harassment by UK security services for years. This raises important and urgent questions about current anti-terror policies.

Western media reactions to the murder of three Muslim-Americans earlier this week have, once again, reflected and highlighted deep-rooted and systemic issues in mainstream representations of Muslims in the West, argues Ali M Latifi.

Last week's Greek electoral earthquake has left in its wake a wave of hope that an alternative to neoliberalist orthodoxy is possible. Laurence Cox and Alf Gunvald Nilsen examine the prospects of further breakthroughs elsewhere in Europe.

'The Commonality of Strangers', a new exhibition launching today at the New Art Exchange, is a reminder that belonging is a set of alliances and allegiances and not something that can be defined in terms of ancestral claims, skin colour, and packaged territorial boundaries, argues Roger Bromley.

In his latest column on Alain Badiou, Andrew Robinson explores how the French theorist believes an Event should be unfolded or followed in revolutionary politics. Robinson covers three key Badiousian concepts: the Truth, the revolutionary subject, and the ethical principle of fidelity to an Event.

In the final installment of their three-part examination of revolutionary waves, Laurence Cox and Alf Gunvald Nilsen consider their practical implications for activists and social movements.

Continuing his examination of the decline of radical activism, Mikhail Goldman explores the theory that we are all very anxious. Precarious employment, continuous surveillance and the threat of sanctions under modern capitalism paralyse us and make us more alone than ever. We need to recognise and fight these obstacles to solidarity.

Robert Kazandjian traces the sources of the hostile treatment of Armenians in the Israeli press, placing it within the wider historical and political context of the region.

Amrit Wilson examines Narendra Modi's record in power in the six months since the BJP's electoral victory in May.