Politics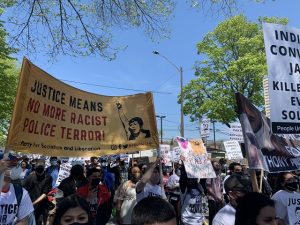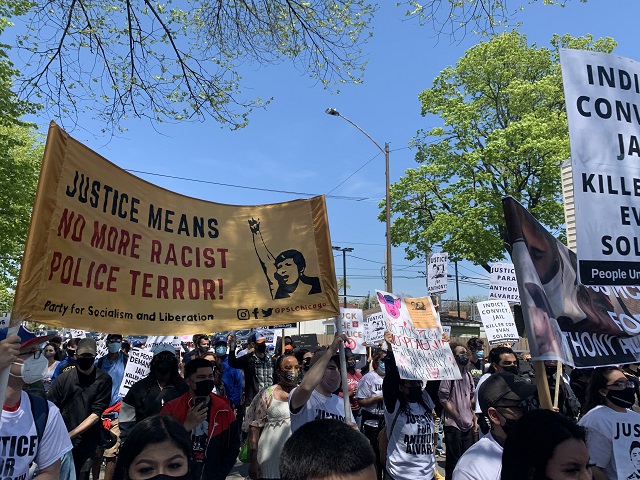 When Anthony Alvarez was fatally shot five times in the back by a Chicago police officer earlier this year, Mike Friedberg joined the local protests demanding justice and accountability. What ensued is a story of cruelty and impunity which is as disturbing as it is familiar in today's America, he writes.
Last week's Mail Online article about Muslim "no-go-areas" is the latest episode in the UK media's chronic demonisation and misrepresentation of British Muslim communities, a trend which shows no signs of abating, writes Hamza Ali Shah.

This week the Biden administration has approved $735 million worth of arms sales to Israel, a reminder of how crucial US military support is to Israel's brutal occupation of the Palestinians. This isn't just failing to build peace, it is actively working against it, writes Andrew Smith.

As Jews, we need to be the loudest voices leading the call for Palestinian liberation, I know my Holocaust refugee grandmother would have demanded nothing less, writes Mike Friedberg.

Time and again, successive UK governments have put arms sales ahead of the rights and lives of Palestinians. That long and shameful policy must stop, writes Dana Aboul-Jabine.

This week Boris Johnson declared his opposition to an International Criminal Court investigation of Israeli actions in the occupied Palestinian territories. By standing in the way of justice and allowing Israel to act with impunity, Johnson is complicit in the suffering of the Palestinian people, writes Taj Ali.

This week, London mayor Sadiq Khan became the latest politician to endorse greater police presence in British schools. This is a deeply misguided position, writes Roxy Legane.

The Government's latest effort to regulate free speech in UK universities is a threat not just to academic freedom but to political organising and dissent on campus, and must be challenged on those terms, writes Azfar Shafi.

This week marks a decade since the 25 January revolution in Egypt. Much has changed since, but one exception is the US and UK governments' habit of praising democracy and human rights while selling arms to the autocrats flouting them, writes Andrew Smith.

The normalisation of right-wing populism made the historic breach into Capitol Hill possible. It should worry us that this brand of politics is growing in Britain too, writes Hamza Ali Shah.