Politics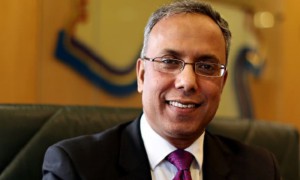 A court case against Lutfur Rahman, Britain's first elected Muslim Mayor, concluded last week, with a verdict expected in early April. A defeat for Rahman would represent a huge blow against a genuine proponent of progressive change and a victory for the forces of reaction and anti-Muslim bigotry, argues Jennifer Izaakson.
The public mob lynching last week of a young Afghan woman has sent shockwaves across the country and beyond. This horrendous crime should be a wake-up call for all Afghans, writes Saeeq Shajjan from Kabul.

The #BlackLivesMatter campaign highlights the necessity for a global movement of solidarity against racially-motivated state violence.

Attacks by the media and political establishment on campaigning charity Cage over its statements on Mohammed Emwazi are wrong-headed and obscure the real debate we need to be having, argues Yvonne Ridley.

Western media reactions to the murder of three Muslim-Americans earlier this week have, once again, reflected and highlighted deep-rooted and systemic issues in mainstream representations of Muslims in the West, argues Ali M Latifi.

Amrit Wilson examines Narendra Modi's record in power in the six months since the BJP's electoral victory in May.

On the occasion of the 53rd anniversary of the passing of Frantz Fanon, a defining figure of the anti-colonial struggle, Tanzil Chowdhury revisits Fanon's defence of the violence of the oppressed, and its contemporary implications for those engaged in solidarity efforts with global resistance movements.

In a letter published today in Ceasefire, more than a hundred UK academics, activists, and students write in to raise the alarm over Home Office policies towards non-EU colleagues and students, and warn that such policies are not only discriminatory but are causing irreparable damage to British higher education.

This December, the Arms Trade Treaty (ATT), the first of its kind aimed at regulating the international arms trade, will become part of international law. Without political will, however, none of its desirable impacts are likely to happen, warns Nicholas Gilby.

Recent coverage of the Rotherham child exploitation case has focused on the race, religion and ethnic background of the perpetrators. This fits neatly into a right-wing discourse around the supposed tyranny of political correctness and distracts from the prominent role of white, establishment figures in sexually exploiting children.