Politics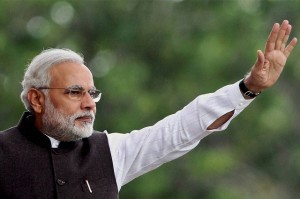 Amrit Wilson examines Narendra Modi's record in power in the six months since the BJP's electoral victory in May.
On the occasion of the 53rd anniversary of the passing of Frantz Fanon, a defining figure of the anti-colonial struggle, Tanzil Chowdhury revisits Fanon's defence of the violence of the oppressed, and its contemporary implications for those engaged in solidarity efforts with global resistance movements.

In a letter published today in Ceasefire, more than a hundred UK academics, activists, and students write in to raise the alarm over Home Office policies towards non-EU colleagues and students, and warn that such policies are not only discriminatory but are causing irreparable damage to British higher education.

This December, the Arms Trade Treaty (ATT), the first of its kind aimed at regulating the international arms trade, will become part of international law. Without political will, however, none of its desirable impacts are likely to happen, warns Nicholas Gilby.

Recent coverage of the Rotherham child exploitation case has focused on the race, religion and ethnic background of the perpetrators. This fits neatly into a right-wing discourse around the supposed tyranny of political correctness and distracts from the prominent role of white, establishment figures in sexually exploiting children.

Once again, the spectre of war and destruction is hovering across Iraq and, once again, the mainstream media is acting as an uncritical supporter of Western intervention.

As a growing number of voices worldwide call for an embargo on all arms sales to Israel, the UK's response has fallen dismally short, warns Andrew Smith.

As Israel launches another bombing campaign against the population of Gaza, mainstream discourse is yet again painting the situation as a conflict between equals. This is not evidence of 'neutrality' but a de-facto show of support for the oppressor, writes Mohammed Suliman.

This month, Britain's immigrant 'detention estate' has been rocked by one of the largest protests to date, yet another consequence of the climate of hatred, fear and racism so deeply embedded in Britain's squalid current 'debate' about immigration, argues Matt Carr in his latest column. 

Michael Gove's virulent campaign against Muslim educationists - recently evidenced by the Trojan Horse plot that wasn't - shouldn't come as a surprise to anyone who's been paying attention to his record, argues Yvonne Ridley.