Blogs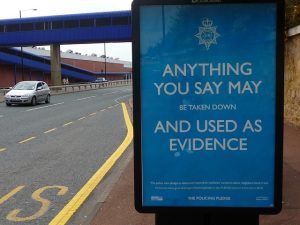 Attempts to demonise serious intellectual critiques of the UK Government's counter-extremism programme are not just vacuous but dangerous, argues Dr Layla Aitlhadj.
Anti-racist activists in the UK must eschew stale debates over terminology and representation, and instead focus on building a movement rooted in structural knowledge and powered by cross-communal solidarity, write Ilyas Nagdee and Azfar Shafi.

At a moment when demands for police and prison abolition have travelled from the radical fringes into mainstream prominence, the radical social transformation that we seek requires nothing less than the abolition of the category of 'terrorism' altogether and the dismantling of the global counter-terrorism infrastructure, writes Eda Seyhan.

Self-described white allies must stop indulging in facile, exploitative narratives surrounding the BLM protests, writes Jamie Ranger.

We are governed by pathological liars, buffoons, and brutish aristocrats, yet they keep getting away with it. Just what will it take to make the truth count and hold them accountable? Asks Sita Balani.

As the UK enters its seventh week of lockdown, we must ask questions about the effects of the government's indefinite measures, particularly on marginalised groups and those who are already overpoliced, writes Ghazal Tipu.

While the US and its allies cite 'democracy promotion' as their motive for destabilising elected governments, their hypocrisy is exposed in the antidemocratic practices propping up the political Right across Latin America, writes Nick MacWilliam

Whether as doctors, minimum-wage workers, or patients, the UK's BAME communities have been at the sharp end of the Covid-19 pandemic. Roxy Legane examines the racialised dimensions of a public health crisis.

As it prepares to fight again, the British Labour left should not make the same errors committed by its centrist adversaries, argues James A. Smith.

The failure of much of the British media, and the BBC in particular, to understand, or at least acknowledge, their role in the spreading of fake news, is potentially disastrous for our political future, writes Paul Bernal.