Olympics Watch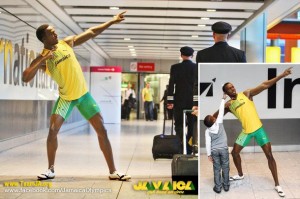 Today the UK's leading black newspaper, The Voice, announced that they have been denied access to the Olympic Stadium for the London 2012 Games. While happy to exploit the sporting achievements of black athletes, the British Olympic Association are now literally unwilling to give black people a voice, argues Samantha Asumadu.
The official slogan of the London Olympics is to 'inspire a generation'. But it is difficult to imagine who can be inspired by this dystopian marriage of corporate profiteering and a paranoid and overwheening national-security complex, argues Matt Carr in his latest column.

Amidst its lofty rhetoric about excellence and sustainability the London Olympics have chosen some of the world's most unethical companies as corporate sponsors. Phil England presents powerful first-hand testimonies from victims and campaigners dismayed and angry at this betrayal.

Hosting the Olympics is often presented to us as an ideologically neutral opportunity to boost tourism and sports. In a thought-provoking piece Ceasefire Magazine's Ashok Kumar outlines a clear and consistent, yet barely noticed, pattern of the Games being used to fundamentally restructure the host City to the purposeful exclusion of its working class and ethnic minority residents.