Modern Times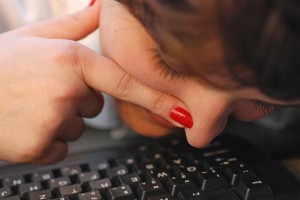 More than half a century ago, behavioural psychologist B.F. Skinner conducted countless experiments in an attempt to condition the behaviour of pigeons. Corin Faife explores some uncomfortable parallels between Skinner's pigeons and today's Facebook and Twitter users.
In his latest column, Corin Faife celebrates the powerful aesthetics of revolutionary movements.

In his latest column, Corin Faife reflects on how, in trying to impose order and control over our modern lives, we've gained in efficiency but at an enormous cost to our individual and communal well-being.

In this week's Modern Times column, Corin Faife recounts his eye-opening meeting with Michael Albert, one of the world's greatest thinkers and activists, and how it got him wondering about the future, and our need to win the battle to shape it.

In this week's Modern Times column, Corin Faife looks at how our 21st century lives are turning into one long stream of continuous, disjointed, fleeting interactions. Technology was supposed to save us time, instead, everyone is too busy doing a thousand things at once except, of course, those that matter. Time to stop the madness?

In this week's Modern Times column, Corin Faife looks at the case of Jimmy Mubenga, who died a few days ago during his attempted deportation as a result of excessive force. Faife reminds us that Mubenga's plea to his impassive fellow passengers, "what kind of people are you that do nothing?", must act as a wake-up call to all of us.

When news emerged that Richard Curtis, director of 'Love Actually' and 'Notting Hill', had agreed to make an advert for the 10:10 campaign to cut carbon emissions, it seemed like an inspired choice. Until he made it. Instead of soft-focus arty shots, the public got blood, gore and exploding children. In this week's Modern Times, Corin Faife examines the causes, and repercussions, of an unnecessary fiasco.

You might not have realised it, but the world is at war. Not a war of tanks and guns, but one of espionage and government-sponsored, carefully buried paper trails. From computer viruses targeting Iran's nuclear sites, to cyber attacks against the banking systems of entire nations, Corin Faife examines, in this week's Modern Times column, a crackling, effervescent yet invisible frontline.

With so much going wrong with our world, we still find it easier to focus our resentment and antipathy onto one single avatar: "The Banker", "The System", "The Man". As Corin Faife argues in this week's Modern Times column, it might be time to come up with a better target: The Beast.

Not a day passes without a newspaper headline screaming "outrage!" at us. Where does all this "outrage" come from? and who exactly is outraged by it? Isn't it a bit tiring being outraged all the time? In the spirit of journalistic research, Corin Faife goes in search of answers.