Profile Fred Halliday: Political Journeys
Fred Haliday, who passed away last year, was one of the world's foremost political analysts and scholars. As a collection of his essays is published, its editor David Hayes, pays tribute to Halliday's remarkable political journeys and his intellectual legacy.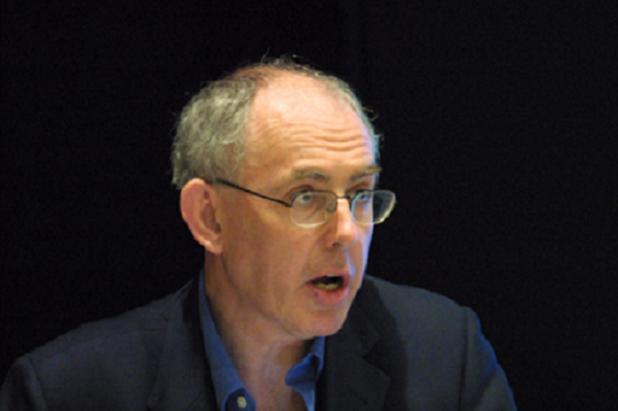 By David Hayes
There are some public intellectuals who simply won't lie down. Just one measure of the prolific character of Fred Halliday's work over more than four decades as an analyst and teacher of international politics is that almost a year after his death on 26 April 2010, his oeuvre is still expanding.
Nor are his new books compiled from half-assembled drafts full of half-worked arguments. Fred didn't do things by halves. The three volumes published in the past year are completed works, each reflecting a particular aspect of his multifaceted talents as an engaged political scholar.
Caamaño in London: the Exile of a Latin American Revolutionary is a labour of love, a study of the revolutionary president of the Dominican Republic during the United States invasion of 1965, whose story of fortitude and tragedy – told with Fred's characteristic mixture of scrupulous research, humane insight, and clear political judgment – also excavates a neglected chapter in the Caribbean's modern history.
Shocked And Awed: How the War on Terror and Jihad Have Changed the English Language (IB Tauris, 2010) is a lexicon of the post-9/11 decade's changing political terminology. Its careful record of the embedding of evasion and mystification in official discourse makes clear the connection between the extension of power and violence and the degradation of language.
Political Journeys: the openDemocracy Essays (Saqi, 2011) is the third of these posthumous works. It is a collection of forty columns, among a total of eighty-one, Fred wrote for the online journal openDemocracy between January 2004 and December 2009 (a series that ended with the onset of the illness that would prove fatal).
The political and intellectual range of these columns is remarkable. They include powerful assessments of Saddam Hussein's Iraq, Fidel Castro's Cuba, and Muammar Gaddafi's Libya; portraits of influential feminist intellectuals such as Parvin Paidar and Mai Ghoussoub (the co-founder of Saqi), and other figures Halliday admired, Isaac Deutscher, Ernest Gellner and the "marginal man", Maxine Rodinson, among them; a balance-sheet of the Iranian revolution; explorations of the legacy of 1968 and 1989; and a survey of the relationship between "the left and the jihad".
The angle of approach is often surprising. Few writers, for example, would think of comparing Tibet, East Timor, Palestine, and Eritrea – in the context of posing the question of why some peoples aspiring to autonomy or statehood have so far managed to achieve this while others have not. But then few would be able to embark on the voyage with anything like the learning or range of reference that Fred Halliday packs.
The example, just one of its kind (a column on the subterranean link between the Falklands/Malvinas conflict of 1982 and the Afghanistan wars since 1979 is another) suggests what makes Halliday's approach in this collection so distinctive – perhaps unique. This is that his serious, in-depth examination of political and intellectual worlds combines elements that are rarely found together in the work of a single author.
For these political journeys exemplify Halliday's capacity both to produce intriguing and meaningful concepts against a large canvas ("the greater west Asian crisis", "post-colonial sequestration syndrome", "the revolutionary spasm", "the three dustbins theory") and to pay subtle attention to the particularity of national and local experience (see the essays on Yemen, Armenia, and Fred's native Ireland); the readiness both to polemicise against powerful individuals and institutions (Pope Benedict XVI, Mikheil Saakashvili, George W Bush's attorney-general Alberto Gonzales) and to contest the left's ingrained prejudices and blind-spots; the resources both to employ fine scholarship to illuminate long-standing problems (of Palestinians in Lebanon, or the Sunni-Shi'a divide) and to make rich personal encounters or memories the vehicle of genuine insight (the visit to Auschwitz, and the "two days with Hizbollah", for example).
All this is enough to make Political Journeys an educative travelling companion for anyone with an interest in contemporary global politics. But there is more, as in two ways the book's core themes and ideas anticipate the inspiring (if also increasingly troubling) events in the Arab world in the first months of 2011. The first is that Fred Halliday's enduring commitment to universalism – as historical achievement, ground of rights, and principle of judgment – finds a resounding echo in the propulsive ideals and hopes of the "Arab spring". The second is that a central concern throughout his life was the nature of revolution in all its complexity, and how the historical sweep of modern revolutions (France, Mexico, Russia, Vietnam, Cuba, Iran…) can contribute to an understanding of modern global politics.
The death of Fred Halliday, at the early age of 64, remains a profound sadness. Most immediately for his family, friends, colleagues and students; but also because he did not see the current flowering of democratic expression in the Arab world he loved, or come to write the many more columns and books that were in him. Yet the work he leaves, including the example and challenge it represents – above all, to think for oneself – lives on for new generations to discover.
David Hayes is deputy editor of openDemocracy
Fred Halliday was most recently Institució Catalana de Recerca i Estudis Avançats / Catalan Institution for Research and Advanced Studies (ICREA) research professor at the Institut Barcelona d'Estudis Internacionals (Barcelona Institute for International Studies / IBEI). He was from 1985-2008 professor of international relations at the London School of Economics (LSE), and subsequently professor emeritus there
Fred Halliday's books referred to are:
Political Journeys: the openDemocracy essays (Saqi, 2011) – edited by David Hayes, with an introduction by Stephen Howe
Caamaño in London: the Exile of a Latin American Revolutionary (Institute for the Study of the Americas, 2010)
Shocked And Awed: How the War on Terror and Jihad Have Changed the English Language (IB Tauris, 2010)
Leave a Reply