Books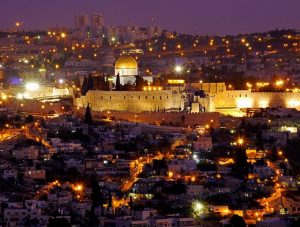 'Palestine +100', a landmark collection of science fiction short stories, offers a fresh and compelling portraits of the Palestinian experience, writes Asim Qureshi.
From 1974 to 1988, Race Today, the journal of the Race Today Collective, was at the epicentre of the struggle for racial justice in Britain. Leila Hassan, Robin Bunce and Paul Field, co-editors of a new anthology bringing together some of the Collective's key texts and contributors, offer an overview of Race Today's 15-year history.

The 'Protest: Stories of Resistance' anthology demonstrates, through vital and timeless narratives, the enduring power of resistance, writes Ananya Wilson-Bhattacharya in her review.

Doug Murphy's Nincompoopopolis is a suitably and rewardingly vicious, neat précis of the political and architectural legacies of Johnson in his time in power in London, argues Alex Baker.

Shy Radicals by Hamja Ahsan is a quietly hilarious demolition of late capitalism's invasion of our senses, time and privacy, writes Rachel Seoighe in her review.

Omar Robert Hamilton's debut novel is a beautifully crafted examination of the Egyptian revolution and its aftermath, writes Ahmed Masoud.

Asim Qureshi reviews Samantha Silva's new novel, 'Mr Dickens and his Carol', and wonders how Dickens would have felt were he to see Grenfell's mass grave of the impoverished and downtrodden, standing as an edifice to our indifference.

If the left is to have the same degree of success in translating online cultures into political movements, then it needs to understand both the online world and its own history. Kill All Normies helps with neither of those things, and is unlikely to win support beyond those already convinced of its central, conservative, thesis, writes Josh Davies.

"It falls to the epigram to remind us of our higher selves and larger allegiances to one another". American-Egyptian poet and author Yahia Lababidi introduces an exclusive selection from 'Where Epics Fail', his forthcoming collection of aphorisms.

How was a committed socialist on the fringes of Westminster politics able to win one of the strongest leadership mandates in British political history? Tom Mills reviews Richard Seymour's new book, 'Corbyn: the strange rebirth of radical politics' and finds an astute analysis of the socio-political conditions which have given rise to Corbynism, its future prospects and the substantial obstacles it will inevitably face.