Film & TV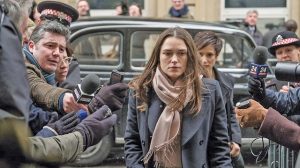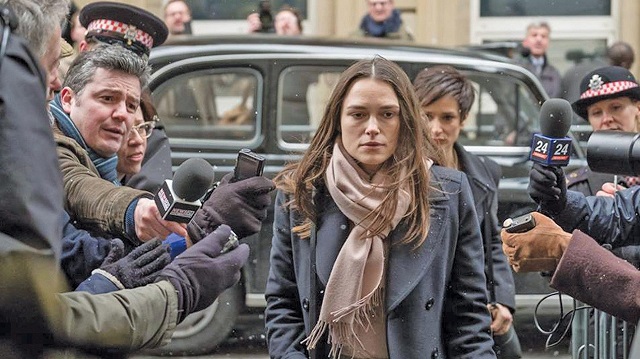 By focusing on personalities at the cost of structural issues, 'Official Secrets' ignores too much of the ideological and structural paradigms behind the Iraq War, writes Georgie Carr.
Since its release last month Todd Phillips's 'Joker' has garnered both commercial and critical success as a study in alienation and mental illness. Beneath the artfulness, however, is something really horrible, writes Neal Curtis.

'When They See Us', Ava DuVernay's four-part dramatised chronicling of the story of the Exonerated Five, is gut-wrenching but compelling viewing, writes Asim Qureshi.

"Fanon: Hier, Aujourd'hui," a landmark documentary film by Hassane Mezine is a worthy homage and testament to Fanon's life and legacy, writes Rachida Lamri.

There is nothing more patronising than watching a brown-faced, caricatured version of yourself repeating your own experiences back to you, writes Samayya Afzal in her review of My Week As a Muslim.

Sophia Akram reviews Paul Sng's new documentary, 'Dispossession: The Great Social Housing Swindle', which examines the creeping drive for gentrification in the UK under the guise of regeneration.

For many of us, the progressive pretensions of the new Wonder Woman, starring Gal Gadot, will strike a bitterly dissonant note in light of Gadot's own problematic positions on Palestine, writes Ali M Latifi.

The surprise box office hit of the year, 'Get Out' is as an artistic and political tour-de-force that is as much informed by the Rachel Dolezal saga as it is by Black Lives Matter. Jennifer Izaakson reviews.

Muhammad Idrees Ahmad reviews The Journey from Syria, Matthew Cassel's new documentary tracing the remarkable journey of a Syrian refugee from his home in Damascus across half of Europe, and finds "a human story about ordinary lives disrupted by extraordinary circumstances."

'Batman v Superman: Dawn of Justice', the hotly-anticipated on-screen reunion of DC's 'Big Three', is a dark vision of nihilism, hopelessness and mansplaining, argues Neal Curtis in his review.