Ideas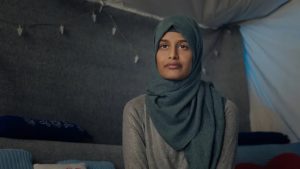 Shamima Begum has become the repository of Britain's self-mythology around the 'dangers' of having so many of 'them' amongst 'us', writes Fatima Rajina.
The dichotomy between violence and non-violence is not a moral or logical one, but rather is rooted in differences of power that can be challenged and transformed through diversity of tactics, argues Nora Ziegler.

As Palestinian civilians continue to resist Israel's ongoing military occupation, world governments and media must confront their own complicity in Israel's persistent violations of international law, writes Jasmine K. Gani.

The UK government's latest review of its Prevent strategy is not only a political facade but a trojan horse to expand the programme. We must be united in our call for disengagement from it, and to demand nothing less than Prevent's abolishment, argues Na'eem Ibn Farooq.

As the 2020 US elections have shown, national mythology remains at the heart of American identity and a bulwark of the status quo. For meaningful change, we need a new American language, writes Benjamin Parisi.

Attempts to demonise serious intellectual critiques of the UK Government's counter-extremism programme are not just vacuous but dangerous, argues Dr Layla Aitlhadj.

Anti-racist activists in the UK must eschew stale debates over terminology and representation, and instead focus on building a movement rooted in structural knowledge and powered by cross-communal solidarity, write Ilyas Nagdee and Azfar Shafi.

At a moment when demands for police and prison abolition have travelled from the radical fringes into mainstream prominence, the radical social transformation that we seek requires nothing less than the abolition of the category of 'terrorism' altogether and the dismantling of the global counter-terrorism infrastructure, writes Eda Seyhan.

Self-described white allies must stop indulging in facile, exploitative narratives surrounding the BLM protests, writes Jamie Ranger.

We are governed by pathological liars, buffoons, and brutish aristocrats, yet they keep getting away with it. Just what will it take to make the truth count and hold them accountable? Asks Sita Balani.