Chess Corner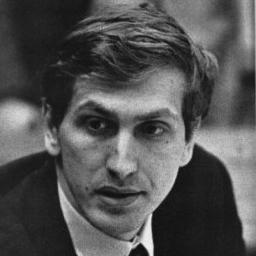 In the second of his series on the game's legendary maverick, Paul Lam chronicles Bobby Fischer's dramatic, and drama-filled, ascent towards becoming the only credible challenger to the Soviet dominance of the game.
Bobby Fischer, one of the greatest chess players of all time, was a complex, controversial and tragic figure. In the first of a series of essays on the enigmatic legend, Ceasefire's chess columnist Paul Lam explores Fischer's beginnings and meteoric ascent to chess stardom.

In this week's Chess Corner, Paul Lam explores the intricacies of opening theory, and looks at the role of intuition in chess.

In this week's Chess Corner, Paul Lam pays homage to Tony Miles, one of the greatest players of his generation. Miles was a flawed, irreverent, gentle genius, whose tragic early death robbed the chess world of one of its true, irreplaceable originals.

In this week's Chess Corner, Paul Lam interviews Natalia Pogonina, one of the chess world's female superstars and a three-times European Champion. The interview touches upon her beginnings, her ambitions and the female presence in a game long dominated by men.

Kirsan Ilyumzhinov is the ruling dictator of a former Soviet republic, a multimillionaire businessman, and a self-declared alien-abductee. He is also the chess world's biggest patron. This week, after a fraught and bitterly contested campaign, he was re-elected as president of the World Chess Federation. Paul Lam examines the dark, surreal saga of Kirsan's rule.

In a new regular column, Chess Corner, Paul Lam, Ceasefire's very own chess guru, explores the enduring mystique of a quasi-magical realm. Lam brings us the latest news on the various intrigues, rivalries, political machinations and, of course, epic duels. In his first column, Lam looks at what makes chess such a powerful obsession for so many.