New in Ceasefire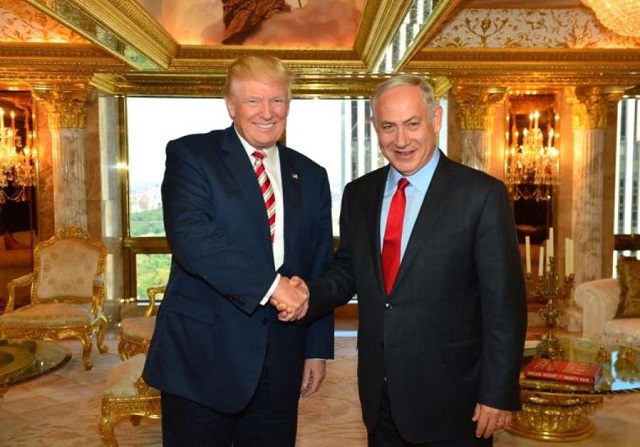 Donald Trump's decision to move the US embassy to Jerusalem signals a key shift in US Mid-East policy — from decades of rhetorical pretense to full and explicit alignment with the Netanyahu agenda.
The essential message Trump wanted to deliver to the world was that it was time to accept reality. It is indeed, but not in the way he suggests, writes Ben Jamal.

In the third essay of his series on Hakim Bey, Andrew Robinson explores the role of peak experience and altered consciousness in ontological anarchism. He examines how immediacy can provide a basis for resistance to alienation, explores Bey's ethical theories, and looks at whether social life is still possible if outer order is rejected.

Two weeks ago, Israel announced a plan to demolish 20 buildings in the West Bank village of Susiya, a fifth of the village. Today, the villagers were handed a document and map showing almost half their village is set to be demolished. If enacted, this demolition will constitute a violation of the most basic human rights of the people of Susiya as well as their most basic humanitarian needs for shelter.

Shocking new evidence has emerged of GCHQ's attempts to avoid independent scrutiny of its deeply intrusive surveillance activities. Once again, it has embarrassed itself publicly in trying to avoid public embarrassment, writes Privacy International's Millie Graham Wood.

After a thousand days of air strikes, and with millions of Yemeni lives under threat, Theresa May's government still won't do the right thing and stop UK arms sales to Saudi Arabia.

Shy Radicals by Hamja Ahsan is a quietly hilarious demolition of late capitalism's invasion of our senses, time and privacy, writes Rachel Seoighe in her review.

New NHS regulations regarding charging migrants for health care have recently come into force. Beyond the headlines about cracking down on health tourism, denial of treatment and the imposition of debts are making vulnerable migrants lives a misery.

In the second essay of his series on Hakim Bey, Andrew Robinson reconstructs the ontology of Bey's "ontological anarchism". He examines what it means to take chaos as ontologically primary, and how a sense of meaning or order can emerge from chaos.

A protest held yesterday at the University of Nottingham, demanding it pays all its staff the Living Wage, is another positive step in a growing UK-wide movement for fairer working conditions. Andrea Oates reports.
More Ideas
More In Politics
More In Features
More In Profiles
More In Arts & Culture