New in Ceasefire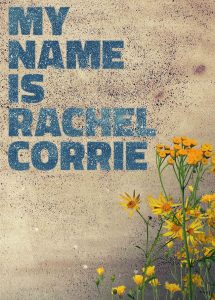 The new production of 'My Name is Rachel Corrie' offers not only compelling theatre but a searingly humane portrait of an extraordinary life, writes Hicham Yezza.
Rachida Lamri reviews the 'Pop Art From North Africa' exhibition, currently running at the P21 gallery in London. Walking among the engagingly parodic displays feels like a stroll into the psyches not of individual artists but of collective identities and narratives, she writes.

Today's brutal crackdown on the Catalan separatist movement by the Spanish government is a turning point in an ongoing confrontation that threatens to destabilise Spanish democracy and bring darker forces from Spain's history back onto the stage, writes Matt Carr.

Sophia Akram reviews Paul Sng's new documentary, 'Dispossession: The Great Social Housing Swindle', which examines the creeping drive for gentrification in the UK under the guise of regeneration.

Hugh Hefner made his millions through commodifying women's bodies, all the while pretending women he'd turned into commodities enjoyed their subjugation. We will never be able to fully gage the damage he did, writes Jen Izaakson.

After a long hiatus, one of the UK's most celebrated political artists, Lowkey, has returned with new music and a UK tour. His forthcoming video, "Lords of War", deals with the issue of drone warfare and the arms trade. He talks to Tom Barns about foreign policy, austerity and militarism.

New measures introduced by EU states, notably Italy, are focusing on reducing the numbers of people crossing the Mediterranean rather than on saving lives. Sabrina Tucci reports.

Asim Qureshi reviews Samantha Silva's new novel, 'Mr Dickens and his Carol', and wonders how Dickens would have felt were he to see Grenfell's mass grave of the impoverished and downtrodden, standing as an edifice to our indifference.

If the left is to have the same degree of success in translating online cultures into political movements, then it needs to understand both the online world and its own history. Kill All Normies helps with neither of those things, and is unlikely to win support beyond those already convinced of its central, conservative, thesis, writes Josh Davies.

This week, activists from all over the UK have come to London to stop military equipment from getting into the setup of DSEI, one of the world's biggest arms fairs. We will unite and mobilise as many people as possible against DSEI's message of perpetual-war and military escalation, writes Andrew Smith of Campaign Against Arms Trade.
More Ideas
More In Politics
More In Features
More In Profiles
More In Arts & Culture