New in Ceasefire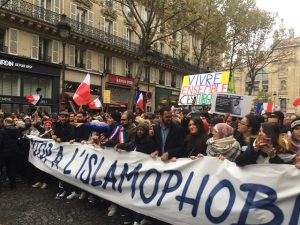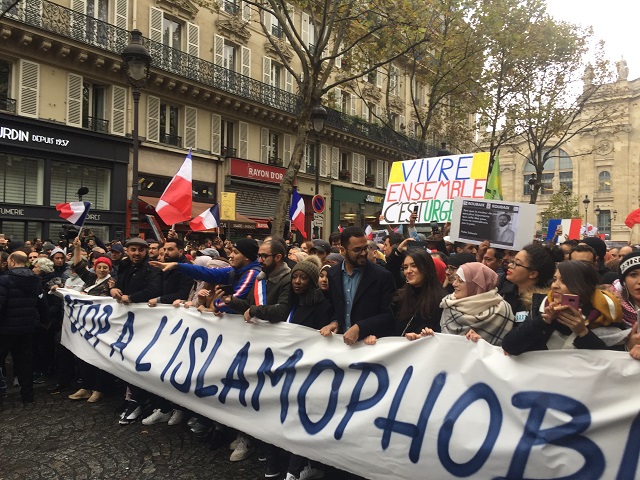 Zaynab Kahina reports from a historic "Stop Islamophobia" demonstration in France, the biggest anti-racism march the country has seen in almost 40 years.
'Palestine +100', a landmark collection of science fiction short stories, offers a fresh and compelling portraits of the Palestinian experience, writes Asim Qureshi.

Hakim Bey's general strategic perspectives, such as the TAZ, are complemented by a range of tactical proposals for political action. In the eighth of sixteen parts of his series on Bey, Andrew Robinson examines the strategic underpinnings for Bey's political proposals. 

Since its release last month Todd Phillips's 'Joker' has garnered both commercial and critical success as a study in alienation and mental illness. Beneath the artfulness, however, is something really horrible, writes Neal Curtis.

Laura Siegler reports on the case of the Morrocan journalist Hajar Raissouni, and its implications for the fight for press freedom and women's rights in the country.

From 1974 to 1988, Race Today, the journal of the Race Today Collective, was at the epicentre of the struggle for racial justice in Britain. Leila Hassan, Robin Bunce and Paul Field, co-editors of a new anthology bringing together some of the Collective's key texts and contributors, offer an overview of Race Today's 15-year history.

Last week's EHRC report into Racism in UK Higher Education paints a horrifying picture of the depth and scale of institutional racism in British Universities. It is sadly a missed opportunity, writes Clive James Nwonka.

Stefan Simanowitz visits the Coldharbour exhibition — featuring photography, oral history recordings, music and poetry — which launched in Brixton this week as part of Black History Month.

A year on from Khashoggi's gruesome murder, his friends and family still want answers, but the world powers have already moved on, writes Andrew Smith.

The 'Protest: Stories of Resistance' anthology demonstrates, through vital and timeless narratives, the enduring power of resistance, writes Ananya Wilson-Bhattacharya in her review.