New in Ceasefire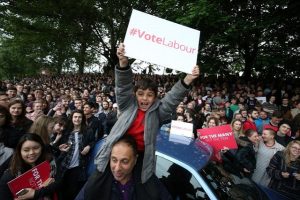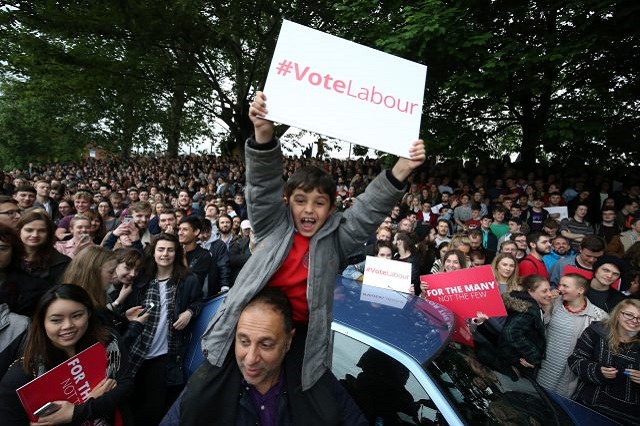 If the 2017 election was unusual in that large numbers of voters changed their views during the course of six weeks, Labour's manifesto was one of the key reasons for their doing so, argues Mike Phipps.
This week saw the start of the Saudi-led coalition's assault on the Yemeni port town of Hodeida. After three years of destruction, the war has reached its deadliest stage yet. Governments like the UK know this, yet continue to enable this suffering, writes Andrew Smith.

As the World Cup kicks off in Moscow today, Stefan Simanowitz reflects on the similarities between the beautiful game and international human rights.

On Saturday, thousands gathered in London's Trafalgar Square to express support for far right figure Tommy Robinson. The range and breadth of the #FreeTommy movement suggests it may be making serious inroads towards the mainstream, warns Matt Carr.

On Tuesday 15th May, Palestinians and solidarity activists around the world will mark Nakba Day. From the Balfour centenary to Israel's violent repression of peaceful protesters in Gaza, the past 12 months have presented acute reminders of the enduring nature of the Palestinian struggle for justice.

Extraordinary measures are becoming increasingly normalized in Turkey – with human rights activists often the target, writes Milena Buyum ahead of tomorrow's banned Pride march.

Tom Mills, lecturer in Sociology and Policy at Aston University and author of 'The BBC: Myth of a Public Service', on the BBC's impartiality in its coverage of Jeremy Corbyn.

Visiting the city of Tindouf and nearby refugee camps in south-west Algeria, Saharawi writer Agaila Abba reflects on the remarkable social and economic transformation of the city.

To mark World Press Freedom Day, Amnesty International's Stefan Simanowitz spoke to Peter Greste and Mohamed Fahmy, detained for 400 days in Egypt for their journalism, and Sue Turton who led the #FreeAJStaff campaign for their release.

Although Labour did not win the June 2017 general election, its result was astonishing. How and why did this happen? Alex Nunns, author of "The Candidate: Jeremy Corbyn's Improbable Path to Power," reflects on one of the most remarkable moments in UK political history.
More Ideas
More In Politics
More In Features
More In Profiles
More In Arts & Culture