New in Ceasefire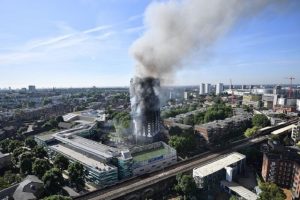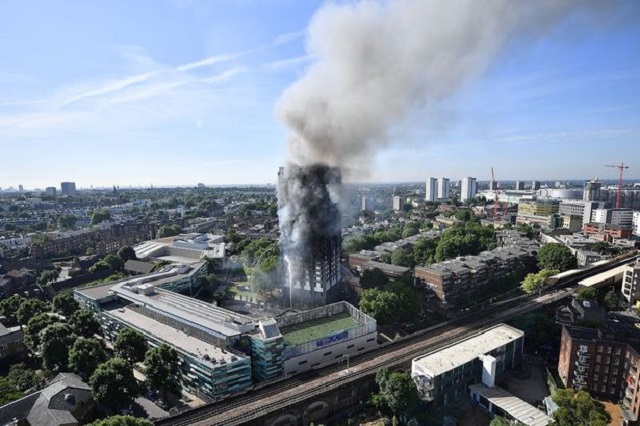 Following the tragic events at Grenfell Tower, photographer Pierre Papet visited the area to examine the risks affecting similar buildings in the borough. In this photo essay, he argues the tragedy must be viewed within the larger context of a decades-long assault on social housing in the capital.
In 1945, the UK, a country that had been at war for the best part of thirty years, found a way to build a better society for its citizens. Today, it is at a crossroad. This year will be the one in which the welfare state and National Health Service will be fully dismantled by a Conservative government opposed to any sense of solidarity or collectivity. This is a national betrayal, argues Neal Curtis.

Andrew Smith reports on his surreal day at the Annual General Meeting of BAE Systems, Britain's biggest arms company.

Can a Freudian reading of the Le Pen family be a key to understanding tomorrow's French election? Jen Izaakson asks.

In his penultimate column on the radical playwright and director Augusto Boal, Andrew Robinson examines Legislative Theatre – a method pioneered during Boal's tenure as a member of the Rio local parliament. Robinson also examines and critiques the radical democratic perspective underpinning this phase of Boal's work.

The surprise box office hit of the year, 'Get Out' is as an artistic and political tour-de-force that is as much informed by the Rachel Dolezal saga as it is by Black Lives Matter. Jennifer Izaakson reviews.

Every once in a while, the world as it is represented to us by capitalist realism unfurls, revealing the realities behind the curtain. Pepsi's universally derided Kendall Jenner advert was such a moment, Jamie Ranger writes.

Theresa May's Saudi visit this week is a stark reminder of the troubling, and largely hidden, relationship between the UK Government and the UK Arms industry. Joe Lo reports.

In the aftermath of the London attack, an image of a hijab-wearing Muslim woman went viral, and was used to signify Muslim indifference at 'our' suffering. In fact, the reaction to the image says more about 'us' and our political culture of denial, argues Fahid Qurashi.

Two days ago, Tom Stranger was no-platformed at the South Bank Centre in London. If rapists like Stranger truly seek forgiveness, they must accept to give up power and control over the narrative. There is no redemption without loss.
More Ideas
More In Politics
More In Features
More In Profiles
More In Arts & Culture