New in Ceasefire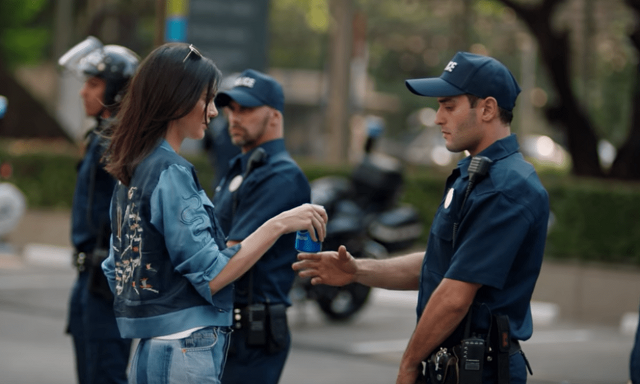 Every once in a while, the world as it is represented to us by capitalist realism unfurls, revealing the realities behind the curtain. Pepsi's universally derided Kendall Jenner advert was such a moment, Jamie Ranger writes.
Theresa May's Saudi visit this week is a stark reminder of the troubling, and largely hidden, relationship between the UK Government and the UK Arms industry. Joe Lo reports.

In the aftermath of the London attack, an image of a hijab-wearing Muslim woman went viral, and was used to signify Muslim indifference at 'our' suffering. In fact, the reaction to the image says more about 'us' and our political culture of denial, argues Fahid Qurashi.

Two days ago, Tom Stranger was no-platformed at the South Bank Centre in London. If rapists like Stranger truly seek forgiveness, they must accept to give up power and control over the narrative. There is no redemption without loss.

In the latest essay in his series on Augusto Boal, Andrew Robinson examines the wide range of different techniques formulated or summarised by the Brazilian playwright for revolutionising drama and life.

From Game of Thrones to Guantanamo Bay, the purpose of torture is not only to destroy an individual's sense of autonomy and self-worth, but to reconstitute them into whatever image the torturer desires.

Owen Hatherley remembers Mark Fisher, the radical writer, and friend, who has recently passed away.

This year marks the 50th anniversary of the formation of the Black Panther Party. With social inequality at record levels, white supremacy consolidating its power in the political corridors of Europe and the US, climate change destroying primarily Black and Brown countries, and the continuing de-development of the global south, the Black Panther's iconic legacy continues to inspire, teach and resonate with millions across the world.

Donald Trump's rise to power has seen a normalising of fascist and neo-Nazi beliefs. We should all be concerned: The Trump Presidency will probably fail, but the movement he represents will not have so far to go next time for the full flowering of fascism to succeed.

The UK government's failed counter-extremism strategy has wrongly targeted thousands of innocent people, including hundreds of children. If the Government truly wants to fight extremism, it must listen to the victims of its failures, argues Moazzam Begg.
More Ideas
More In Politics
More In Features
More In Profiles
More In Arts & Culture