New in Ceasefire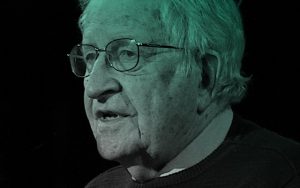 Two weeks ago, a livestream of Noam Chomsky's address at the Progressive International summit was censored momentarily by Facebook. The episode has brought to the fore the power of unaccountable social media platforms to censor dissenting ideas, as well as our collective need for an alternative, writes Harry Halpin.
The absence of indictments for the killers of Breonna Taylor highlights the entrenchment of systemic state racism in the US, writes Mike Friedberg.

The UK Government's new Covid-19 contact-tracing app for England and Wales is a marked improvement on its dismal earlier attempt, but should you use it? It's complicated, writes Paul Bernal.

Recent revelations that controversial US tech firm Palantir had secured a major UK government contract should trouble us all, writes Andrew Smith.

As Lebanon reels from deepening political unrest and the repercussions of last month's horrific port explosion, an alarming crackdown on freedom of expression is gathering momentum, writes Lebanese novelist Naji Bakhti.

As a Palestinian who has lived under Israeli occupation, I have witnessed first-hand the effects of Israel's apartheid system on the health and well-being of Palestinians, writes Rasha Kaloti.

As a teacher, I believe in education and positive discourse. But you can't engage with people who deny your humanity, and it is useless to take a ground of moral suasion with people who do not have morals, writes Mike Friedberg.

British workers should not have to gamble with their lives in order to save a sandwich chain. Instead, we should seize this moment to force changes to our office work culture, argues Paul Ray.

Over the last two decades, the UK has deported thousands of people to Jamaica, many of whom left the Caribbean as infants and grew up in the UK. Luke de Noronha, author of a new book on the painful and intimate life stories of these deportees now living in exile, presents snippets of their stories framed by music videos which speak to their biographies — an invitation to read, pause, watch and listen.

Globalised catastrophes often lend themselves to domestic manipulation by the state, and Covid-19 has proven no exception. Jack McGinn reports on how the pandemic became a battleground pitting authoritarian governments around the globe against independent journalism.