New in Ceasefire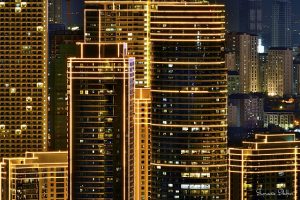 The Covid19 pandemic has exposed many of the social and economic contradictions underlying our normality. Adopting a short-termist crisis mentality in our response cannot be the answer, writes Nora Ziegler.
In its lurid depictions of strange kinds of jobs – idealised and precarious and dangerous – Tiger King perfectly echoes our Lockdown anxieties about the nature and politics of work, write Mareile Pfannebecker and James A. Smith.

In the first of an occasional series, Ceasefire's theory columnist Andy McLaverty-Robinson examines Giorgio Agamben's much-criticised analysis of the Covid-19 crisis.

Last week, footage emerged of a father being tasered by police in front of his child. The mixed public reaction to the incident has been a reminder of how pervasive acceptance of 'justified' violence remains in Britain, writes Roxy Legane.

As the UK enters its seventh week of lockdown, we must ask questions about the effects of the government's indefinite measures, particularly on marginalised groups and those who are already overpoliced, writes Ghazal Tipu.

In seeking to buy Newcastle United, MBS is trying to use football to rebuild and rehabilitate an appalling global reputation. Even at this late hour, Ashley and his colleagues can still put human rights above profits and say no to this appalling deal, writes Andrew Smith.

The leaked Labour anti-semitism report provides an unrivalled test of integrity for the British media, writes Justin Schlosberg.

While the US and its allies cite 'democracy promotion' as their motive for destabilising elected governments, their hypocrisy is exposed in the antidemocratic practices propping up the political Right across Latin America, writes Nick MacWilliam

If we really care about our healthcare workers we should move beyond 'angels and heroes' sloganeering, and help them resist their exploitation, writes D. Hunter.

In framing a negligent prime minister as a symbol of our collective national resilience, the #ClapforBoris narrative is an attempt to obfuscate the government's very real failings at a time when the human cost of its COVID-19 errors is becoming horribly apparent, writes Matt Carr.