racism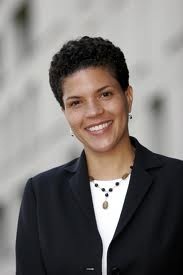 Ceasefire's Jonathan Jacobs reviews Michelle Alexander's "The New Jim Crow', a best-selling landmark study of the de-facto racism of the US penal system, and points to striking parallels with the UK's response to the recent riots.
Language is a major weapon, both for those who seek liberation from oppression and the systemic forces that stand in their way. Adam Elliott Cooper argues that bland acronyms such as "BME" are a key aspect of the drive to de-politicise the struggle against racism.

Thinking of becoming a racist? In this week's 'Shawerma Republic', Ceasefire's Ruqaya Izzidien shows you how.

Of all the ill-fated initiatives and programmes introduced by the previous government in its attempt to "fight terrorism", nothing has been as disastrously counter-productive as the 'Prevent' strategy. As Rizwaan Sabir argues, this is a programme that was designed, and implemented, as a direct attack on the Muslim community as a whole. Its demise cannot come too soon.

Are you a racist? no? what makes you so sure? to put it differently, what would you do if you discovered that your attitudes to other people contained, in fact, elements of racism? How would you deal with such a revelation? Corin Faife thought his attitude to race was unblemished, then he took a test...

We tend to think of problems on the African continent as purely internal. But, argues Adam Elliott-Cooper, that ignores our own role in fuelling the brutal conflicts that are taking place.