racism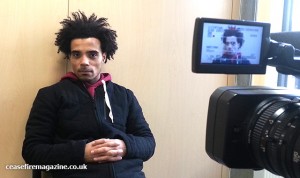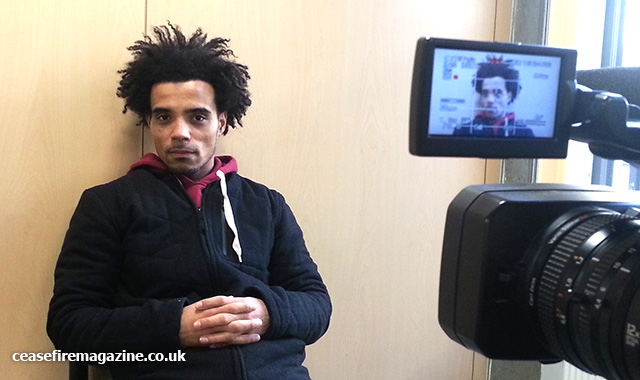 In part two of our exclusive interview, Hip-Hop artist Akala talks to Ceasefire's Adam Cooper about Lily Allen, Mark Duggan, police impunity, slavery reparations, the banning of slang in schools and much more.
Today the UK's leading black newspaper, The Voice, announced that they have been denied access to the Olympic Stadium for the London 2012 Games. While happy to exploit the sporting achievements of black athletes, the British Olympic Association are now literally unwilling to give black people a voice, argues Samantha Asumadu.

In an environment of strained community-police relations, Nnamdi Kalu reports on the tensions of engagement, and how technology can strengthen police accountability to the public.

Gang culture is a phenomenon that dominates headlines and election campaigns, yet whose historical and political context is almost always absent or ignored. To address the issue, Dom Anderson argues, we must begin by understanding the critical role social structures and institutions play.

John Carlos, world-famous for his defiant, iconic black power salute at the Olympic games of '68, talks exclusively to Ceasefire's Samayya Afzal on human rights, racism and global change.

In his latest column, Matt Carr looks at the brutal persecution of undocumented migrants in the Greek port-city of Patras, a continuum of violence that spans militarised law enforcement, the policing of protest, immigration control and the battlefields of the "war on terror"'.

A weekend away in a quiet coastal town over the Jubilee Weekend, Adam Elliott-Cooper writes, can tell some interesting stories about the legacies of Empire

A week ago, Tel Aviv's African migrant community came under a sustained mob attack, including vandalism, looting and firebombing. Robert Kazandjian, Ali Hocine Dimerdji and Samantha Asumadu argue that these events, and their aftermath, provide further evidence of the inherently racist nature of political Zionism.

As further evidence emerges of police racism in the UK, Adam Elliott-Cooper uncovers a pattern of consistent failings by the Independent Police Complaint Commission to meaningfully hold the police to account.

Diane Abbott's controversial words might have been clumsy but the reaction to them has been a lot more instructive than the tweets themselves. Attacks equating her comments with white racism are yet further indication, says Adam Elliott-Cooper, of how little we understand racism, and the power structures entwined with it.