The Anti Imperialist | Blaming the victim: what the Diane Abbott controversy tells us about institutional racism
Diane Abbott's controversial words might have been clumsy but the reaction to them has been a lot more instructive than the tweets themselves. Attacks equating her comments with white racism are yet further indication, says Adam Elliott-Cooper, of how little we understand racism, and the power structures entwined with it.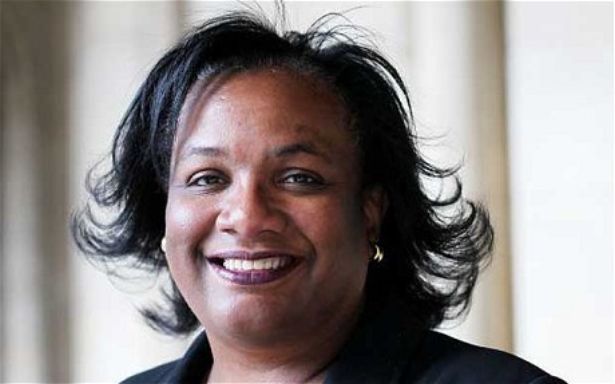 Yes, Diane Abbott's tweet was clumsy, undiplomatic and most importantly, not very "English", but the tirade of abuse she has received from the British liberal press and politicians is not due to their unwavering commitment to anti-racism, as they would have us believe, but in fact to their sheer lack of understanding of what actually constitutes racism.
And what better time for British liberals to attack Abbott for racism than towards the end of a week during which they've been patting each other on the back for finally 'securing justice' for Stephen Lawrence? Indeed, throughout the Lawrence trial, institutional racism was rarely mentioned and when it was little analysis was produced. The reaction to Abbott's tweet confirms that this absence of analysis was not just down to a lack of understanding, but the feeling that there is nothing there to "understand" to start with.
Of course, one of the reasons racism fails to be seen, let alone understood, is because many people in the public eye benefit from it, not necessarily because they are white, but often because their very internalisation of the assumptions of white supremacy is what has secured their acceptance into the hierarchies of power in the first place.
Only by understanding institutional racism can we hope to understand, and defeat, racism itself. Racism is not simply disliking, or assuming generalisations about a certain ethnic or racial group; it is a system of power in which a certain racial or ethnic group holds social, political and economic power over another racial or ethnic group(s).
The numerous commentators gleefully baying for Abbott's blood, proclaiming that a white politician making a similar comment – but about black people – would have already lost their job, are probably right about the latter speculation but are either unaware, or deliberately ignoring, the inherent meaninglessness of their analogy. After all, such an equivalence would only make sense in a world in which whites were so victimised by racism as to be unable to even utter the same racialised statements as their socially-dominant Black counterparts. In reality, a white Briton today, whether he/she acknowledges it or not, continues to benefit from a social, cultural, economic and political system that has been built upon, and sustained by, racist assumptions and prejudices that have permeated imperial and colonised societies for centuries.
Of course, a Black individual has, in theory, the possibility of discriminating against another person or people on the basis of their race, but this form of racial discrimination clearly does not have the same effect as white racism does, because the power structures in which we live both amplify, and are themselves amplified by, the latter form.
Let us remember that we live in a system that sees Black people disproportionately affected by educational underachievement, under employment, ethnic cleansing, police harassment, disproportionate sentencing, the demonization of cultural practices and a host of other factors. Consequently, when the beneficiaries of this system take it upon themselves to further ridicule or verbally attack those victimised by it there, it reaffirms the racial thinking which reproduces racial inequalities.
These huge gaping differences in the lives of white and Black people are what dictates the way racism operates within society, and this is why even the most elementary understanding of racism clearly indicates that Abbott's tweet cannot seriously be thought comparable to a "reverse scenario" statement by a white politician.
Britain, despite the progress epitomised by the MacPherson Report, clearly has a long way to go before a proper understanding of racism and the power relations that frame it becomes the norm. Only then can we, as a society, really claim to have secured justice of Stephen Lawrence, for his family, and appreciate that racism is about feeling upset or offended, but is intimately connected to material power, to real word outcomes, and at times, to life and death.
10 Comments
Leave a Reply