Comment | Black Gangs, White Lads: on (mis)understanding gang culture
Gang culture is a phenomenon that dominates headlines and election campaigns, yet whose historical and political context is almost always absent or ignored. To address the issue, Dom Anderson argues, we must begin by understanding the critical role social structures and institutions play.
By Dom Anderson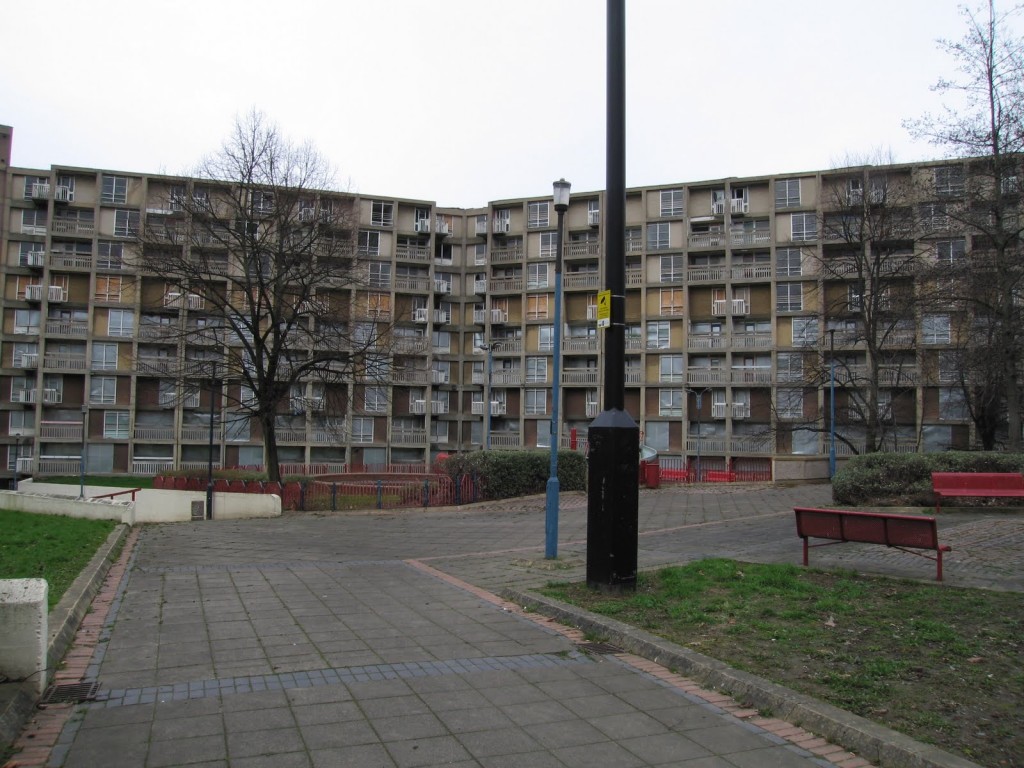 It is a student night in any city with a reputable University; six middle-class white males are out together drinking excessive amounts of 'snakebite' and urinating in dustbins. It all gets too much for some of the other people in the club and a woman confronts them. After many rounds of them calling her slurs like 'slag', 'bitch' or 'slut', another guy steps in and tries to calm things down. A scuffle ensues and the 'good Samaritan' is punched to the ground and kicked by all six of them. He ends up dying that night in hospital.
Over the next week the news is full of stories of lost potential, how one drunken mistake has ruined these poor young boys' lives and how totally out of character their behaviour was. 'They were just blowing off steam after a busy hand in period at uni" said one parent.
When the case eventually ended up in court, the six men pleaded guilty to manslaughter. The judge commented on what talented young men they are and how one night of insanity has put them in an awful position. He took into account their background, academic record and their conduct after the crime and sentenced them each to 2 years.
Now consider a similar case.
Five young black men from any inner city area in Britain, none currently have jobs but two of them are on IT courses at college though rarely attend lessons since their EMA (which covered their travel costs) was discontinued. They are playing a game of football in a courtyard near a council-run youth centre that has recently been shut down.
One of the young men kicks a ball too hard and it hits a car that is parked in the yard; the alarm cuts the silence and suddenly a group of four older males appear and start shouting. A scuffle breaks out and one of the older men pulls out a knife. One of the youngsters punches the man and he falls, the knife slicing into his leg. His femoral artery is severed, he loses most of his blood within minutes and dies.
Over the following week, the media is alive with tales of gang culture in inner city areas. Photos of the young men posing on social media sites with BB guns surface and the Daily Mail pays several old school friends for stories of how this 'vile gang' operates.
This Morning have a special discussion featuring Carol Malone, David Starkey and Nick Griffin, who all agree after much debate that Britain is suffering from an ebonic crisis and young white males no longer stand a chance in this climate. David Starkey even tries to suggest that 'blacks behave in such way because in their own countries it is common for a male to eat a rival'. This is of course challenged by many as he faces a backlash after the clip hitting 6 million views within four days on YouTube. Interestingly, he is invited back on television to comment on the next designated social issue.
When the case arrives in court, the media circus is in full flow, one of the youngsters' mothers is heckled in the public gallery. The EDL offer to police the event and are hailed as heroes for doing so. The men all deny murder and plead guilty to manslaughter. The Jury finds them guilty of murder within two days.
The judge, upon sentencing, makes the following statement. "You five are a blight on this country, instead of making a difference to your lives you incessantly play truant from college and hang around on the Queens' streets. You are a prime example of all that is broken in Britain and the product of poor parenting. It is with this in mind that I must recommend that you serve life in prison with no chance of parole until 2037". The boys show no emotion as they are led down, trying to stay strong for each other and their mothers, but the Daily Mail, Sun and Sky News take great pleasure in pointing the 'arrogance' out.
So what can we learn from these stories? This hasn't been written to argue that a gang culture doesn't exist, that all gangs are made-up entities, or that they are a myth propagated by the media. What I am asking however is what the difference between the first group of males and the second group of males is? The answer is simple: privilege.
To understand gang culture in Black communities it is important to understand their histories. Most gangs older than 40, like the famous ones in Bristol, Birmingham, Manchester and South London can trace their history to a time when Black males needed to stick together or face racial violence. Generally, they congregated around particular landmarks like pubs (Pepperhill pub in Manchester) or Cafés (Johnsons Café Birmingham) and defended their communities from attacks by groups like the National Front.
The racism on the streets reflected discrimination in employment, education and housing. Predictably, many of these groups branched into extortion, drug dealing and robbery. As these early groups were given the moniker of 'Gang' by the media who built up hype around how dangerous they were, youngsters from other areas would also form their own 'gangs' to protect their 'patch'.
Male identity in our society means that many men feel they have power. The examples described display a destructive desire for economic and physical power. Everyone around these young people appears to have played a huge part in the growth of 'gang culture', with young men growing up only being able to identify with the older testosterone-filled males on their estates.
It is this process of the normalisation of masculinity that continues the cycle. The media reinforces this by sensationalising gangs and creating an environment of fear and anxiety that in turn leads to the formation of other gangs. Protectionism + desire for media's image of masculinity = a new gang.
I said that the difference between the 'black gang' and the 'white group' was privilege. Their actions on that night were violent and misogynistic but because one group were middle-class white males their behaviour was seen as 'out of character', 'just lads being lads' and 'letting off steam after a tough exam period'. Their situation had been sympathised with before their crimes had even been committed. A judge can sympathise with the context by relating to theirs. Of course, prison is 'no place for nice lads like these'; they have shown remorse and seem deeply upset by the whole thing.
The 'black gang', however, is a completely different thing; the judge could see no reason why they didn't engage with their FE Course (EMA is not a big deal to him). He also couldn't understand why they hung around the streets (why weren't they at a youth centre, out fishing or building Airfix models?). The judge asserted that their behaviour is completely alien to him and the media has left the public demanding blood. When in fact it is not the crime that is alien, but the lives and identities of those involved. Life in prison is the only option.
This article was not written to justify gang culture; but in the hope of opening up an understanding of how it comes to be, how it operates, and how it affects the lives of our communities.
22 Comments
Leave a Reply