Features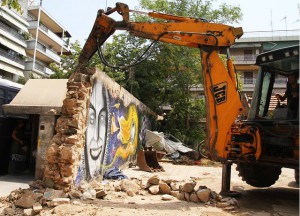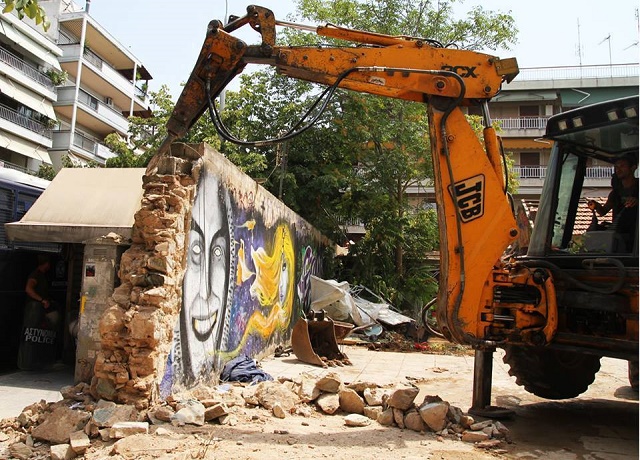 Last week saw police raids on refugee housing squats and camps across Greece, which resulted in the demolition of a long-term refuge space and a hundred refugees and accomplices arrested and hauled off before the courts. One of them, Can Simit, reports from Thessaloniki.
The recent history of doping in professional cycling suggests the problem is widespread and systemic in other sports too, undermining our ability to believe in sporting success stories, from Michael Phelps to Leicester City. We must learn the lessons before it is too late, argues Sam Walton.

In the general context of structural racism facing Black, Muslim, and other oppressed communities, the UK state's war on migrants is playing an increasingly central role. But in the face of these attacks, argues Malia Bouatia, we are also witnessing a growing amount of resistance.

Dilly Hussain reports on the shocking story of how powerful commercial property developers and local politicians at an inner London borough have colluded to force out the working poor out of the area.

Ceasefire's Usayd Younis and Cassie Quarless spoke to Director Kirby Dick at the UK premiere of his latest release ,'The Hunting Ground,' which addresses the growing pandemic of sexual assaults across US college campuses in recent years.

Why was a planned exhibition of cartoons of the prophet Mohammed - scheduled to take place in London on 18 September and featuring far-right Dutch politician Geert Wilders – cancelled two weeks ago? Hilary Aked investigates for Ceasefire.

Ceasefire's Usayd Younis and Cassie Quarless talk to acclaimed director Stanley Nelson, whose new documentary film, 'Black Panthers: Vanguard of the Revolution', received its European première at the The Sheffield International Documentary Festival last month.

Bridget Anderson, Professor of Migration at the University of Oxford, speaks to Ceasefire's Luke De Noronha about Europe's response to the Mediterranean crisis and how borders are 'a dystopian project whose enforcement exposes the horrific violence of the state.'

Roger Bromley talks to journalist and author Gary Younge, one of our foremost commentators on race, identity and politics.

As he embarks on a two-month tour of the US, Australian comic Aamer Rahman talks to Myriam Francois-Cerrah about race, politics and being surprised by his own success.
More Ideas
More In Politics
More In Features
More In Profiles
More In Arts & Culture