Editor's Desk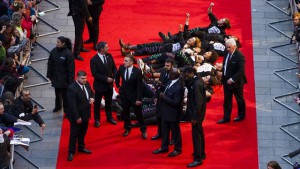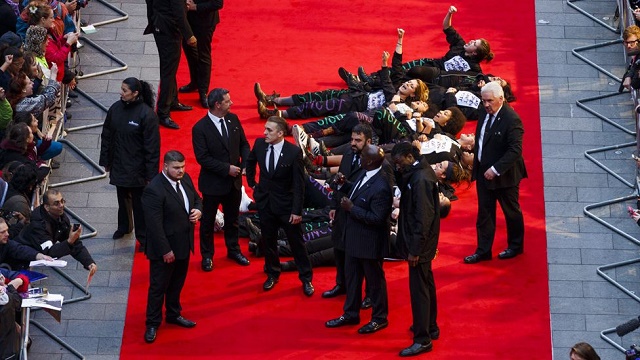 Yesterday, the London premiere of the film 'Sufragette' was disrupted by a red carpet direct action led by protesters from activist collective Sisters Uncut. They explain why their action was both appropriate and necessary.
The apparent unmasking of 'Jihadi John' has dominated international headlines of the past 48 hours. Far less coverage, however, has been given to troubling revelations that Mohammed Emwazi and others had been subjected to sustained harassment by UK security services for years. This raises important and urgent questions about current anti-terror policies.

The marked contrast between the BBC's reporting of the deaths of Palestinian and Israeli children this past month has been an eloquent symbol of its wider failings.

In part two of our exclusive interview, Hip-Hop artist Akala talks to Ceasefire's Adam Cooper about Lily Allen, Mark Duggan, police impunity, slavery reparations, the banning of slang in schools and much more.

In an exclusive interview for Ceasefire, renowned scholar Noam Chomsky talks to Frank Barat about the current situation in the Middle East, notably the crisis in Syria, the peace negotiations between Israel and the Palestinians, and the role of US power in the region.

In light of newspaper layoffs and in the interests of continued professional education, we at Ceasefire are proud to continue our free online advisory course for journalists. This week's topic: how do you report violent death?

On Tuesday 5th Feb, to mark the anniversary of the huge protests against the invasion of Iraq, Ceasefire Magazine and Anticapitalist Initiative present an evening of discussion on how imperialist wars in the Middle East and North Africa continue to shape our lives, heighten insecurity, extinguish precious civil liberties and further the reach of US Empire.

A recent quote attributed to Noam Chomsky, on Israel's current assault on Gaza, has been widely circulated over the past few days. Except that it is neither recent nor (entirely) by Chomsky.

A BBC news story has revealed UK politicians are planning to offer diplomatic, possibly military, support to an Israeli attack against Iran, despite the fact this would break international law, inflame the Middle East and endanger British citizens everywhere.

In a few weeks, Talha Ahsan, Babar Ahmad, Gary McKinnon, Richard O'Dwyer and other UK citizens are facing the real prospect of extradition to the US for alleged crimes committed in the UK for which most have been detained for years without charge or evidence. This is a travesty of justice beyond Kafka's wildest imaginings, argues Hicham Yezza.