Editor's Desk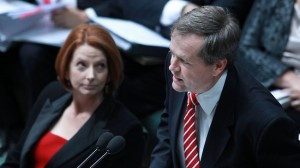 An Australian minister's surreal video interview perfectly encapsulates everything that's wrong with modern party politics.
Ceasefire editor-in-chief Hicham Yezza reflects on John Derbyshire's "The Talk: Nonblack Version", one of the most unhinged and repugnant displays of racist bigotry in the history of American journalism.

A poll published today reveals a third of Alabama and Mississippi voters say interracial marriage should be made illegal, whereas half think Obama is a Muslim, and two thirds do not believe in evolution. Hicham Yezza asks: is it time for humanitarian intervention?

Yesterday, Maya Evans was jailed for peacefully protesting against Britain's military intervention in Afghanistan. Her shameful persecution, Hicham Yezza warns, is the latest example of the ongoing assault on our civil liberties.

Are you a journalist struggling to write about the seemingly impending attack on Iran? Hicham Yezza offers a few tips.

This week, Khader Adnan entered his third month of a hunger strike against his unlawful detention and mistreatment at the hands of the Israeli military.The deafening silence by world leaders and media at his plight shames us all, says Hicham Yezza.

On the one year anniversary of Bahrain's pro-democracy protests, we publish a letter by activist Abdulhadi Abdulla Alkhawaja, sentenced to life imprisonment for taking part in the protests and currently entering his second week of a hunger strike.

The BBC is to issue an apology over broadcasting programmes by a third party company that featured the latter's own clients, including Hosni Mubarak and the Malaysian government.

Israel teams with terror group to kill Iran's nuclear scientists, U.S. officials tell NBC News.

US Congresswomen visit Saudi Arabia to discuss the "Iranian threat" but get treated to some gender segregation instead.