Blog | Woolwich Attack: A journalist's guide to reporting violent death
In light of newspaper layoffs and in the interests of continued professional education, we at Ceasefire are proud to continue our free online advisory course for journalists. This week's topic: how do you report violent death?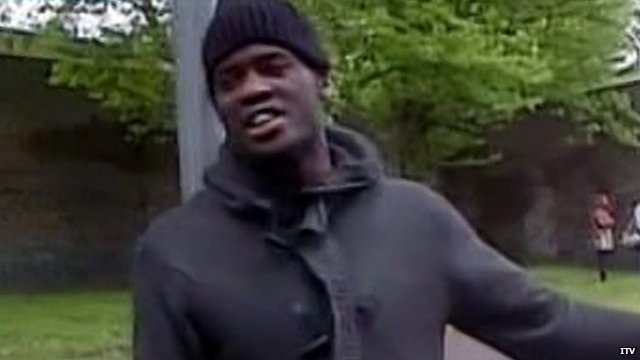 Horrific acts such as today's Woolwhich "Machete" attack tend to be cause for confusion. There are scattered witnesses, garbled video evidence, police press releases, and a line of hungry editors breathing heavily down your neck. Someone is dead; there are sensitivities to consider – they have loved ones, a family, friends. Others have witnessed the killing; they are likely to be traumatised. Wrong-headed reporting may even cause panic.
The scenario may seem too difficult to bear, but experienced journalists have been doing this for many years. Once you have this down it's amazing how easy you'll find it to report violent death.
Scenario #1 – The Small Fry
This link takes you to a list of violent killings, all on British streets, in the past 13 years. They include: being punched to death, stabbed to death, thrown down stairs, run over by a car, set alight in a car, stamped to death, having one's throat slashed, being hit repeatedly with a chair leg, and – in one particularly brutal case – being chased and murdered by an axe to the head (which remained embedded in the head when the body was found).
It's easy to be misled by these attacks. Yes, they were fully intended to cause others – the victims' families, friends, communities, lovers – to feel something akin to terror. But the inexperienced journalist may miss something crucial here. Virtually all of these victims were of African, Asian, Arab or Caribbean descent.
Dark skin is a red warning light when it belongs to a perpetrator. But when it's the victim's then it's more like … a damp drizzle. Let's face it: your editor doesn't want a story about poor Mr Ahmed being beaten in his cab and, frankly, neither does the public.
Should you report it? Yes, but only under the right circumstances. If it's a slow news day, say; if the victim's family are angsty you might even briefly hit the national news. A "black-on-black" incident? do not despair, you might be able to get this non-event squeezed through under "moralising about racialised communities".
But, let's be honest, you're not going to make your name as a journalist with stories like this, are you? So we recommend the following:
Keep the story as short as possible.
Always avoid reporting these attacks as terrorism. Also avoid the following terms: "striking to the heart of our community", "absolutely sickening" and "an attack on us all".
Don't fluff up your story with details of the victim's life, his/her hopes or dreams, or his/her family. This bores readers.
Focus on the mental health of the attacker, which is likely to be weak. Emphasise the extent to which they represent nobody but themselves.
Here's a great example of a Scenario 1 story. Note how the "knife-wielding" killer is continuously described as "mentally ill". Her race is never mentioned (she is white, which is, as you know, the default race). The story is tiny, focuses on the mental state of the killer, and came out when she was on trial – there was little to no coverage when the attack actually took place. This is because with white-on-white non-Muslim violence, it's vitally important not to cause panic.
Oh, there's another rule. This one's important:
If the attacker was a police officer stay away from the story completely. If the family and neighbours start giving you crap, dig up some dirt on the victim and publish it everywhere, refuse to retract, claim the victim had a gun, a knife, was a terrorist, threatened the officers, or – if all that's really a stretch – just say the whole thing was an unlucky accident. Always works. This can get you in the big leagues, if you play your cards right.
Scenario #2 – It's World War Three
It's really important to know when this applies. Look at the above cases. Violent death on the streets, insults hurled, lots of gory details, a grieving family, traumatised witnesses.
Now imagine the victim is white. Wait! We're not necessarily in World War Three mode yet. If the attacker is also white, slow down. We're almost definitely not in Scenario Two. This might be a little case of white-on-white violence. Nothing to worry about. If you don't have indications that the attacker is Muslim, you must respond by wildly speculating that they may be Muslim. (Or you can find a plane crash-surviving far-right politician to speculate, and quote them, if you must.) But if they turn out not to be Muslim – Yawn! Back to Scenario 1.
If it's confirmed they're Muslim, hey presto! You ARE in World War Three. If they're a black Muslim and you have images of them holding a knife with bloodied hands and ranting, your work is DONE. It's almost embarrassing to tell you what you must do now – it's all so obvious – so we can summarise in two points:
ROLLING 24 NEWS COVERAGE
Imagine what kind of news coverage a massively unpopular nascent, disorganised and incoherent gang of fascist louts and thugs would need to gain members. Then: give it to them!
If you're having difficulty telling the difference between the two scenarios, don't worry. Here's a tip. For the first few years just ride the wave. Copy other journalists and follow their lead. To be frank, that's what we all did when we were rookies like you. You'll learn, soon enough.
See also: The BBC: who cares if attacking Iran is illegal, look at these shiny F16s!
See also: Nick Robinson: how (not) to report a planned war crime
See also: Oslo Attacks: "Analyst" realises his prediction was wrong. Predicts again.
24 Comments
Leave a Reply