Ceasefire Bites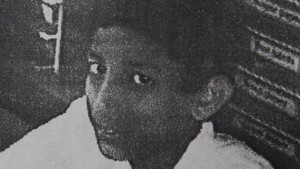 The apparent unmasking of 'Jihadi John' has dominated international headlines of the past 48 hours. Far less coverage, however, has been given to troubling revelations that Mohammed Emwazi and others had been subjected to sustained harassment by UK security services for years. This raises important and urgent questions about current anti-terror policies.
In a letter published today in Ceasefire, more than a hundred UK academics, activists, and students write in to raise the alarm over Home Office policies towards non-EU colleagues and students, and warn that such policies are not only discriminatory but are causing irreparable damage to British higher education.

In light of newspaper layoffs and in the interests of continued professional education, we at Ceasefire are proud to continue our free online advisory course for journalists. This week's topic: how do you report violent death?

On Tuesday 5th Feb, to mark the anniversary of the huge protests against the invasion of Iraq, Ceasefire Magazine and Anticapitalist Initiative present an evening of discussion on how imperialist wars in the Middle East and North Africa continue to shape our lives, heighten insecurity, extinguish precious civil liberties and further the reach of US Empire.

A recent quote attributed to Noam Chomsky, on Israel's current assault on Gaza, has been widely circulated over the past few days. Except that it is neither recent nor (entirely) by Chomsky.

On the one year anniversary of Bahrain's pro-democracy protests, we publish a letter by activist Abdulhadi Abdulla Alkhawaja, sentenced to life imprisonment for taking part in the protests and currently entering his second week of a hunger strike.

The BBC is to issue an apology over broadcasting programmes by a third party company that featured the latter's own clients, including Hosni Mubarak and the Malaysian government.

Israel teams with terror group to kill Iran's nuclear scientists, U.S. officials tell NBC News.

US Congresswomen visit Saudi Arabia to discuss the "Iranian threat" but get treated to some gender segregation instead.

Noam Chomsky pays a moving tribute to his friend, scholar and activist Howard Zinn, who passed away two years ago this week.
More Ideas
More In Politics
More In Features
More In Profiles
More In Arts & Culture