Adam Elliott-Cooper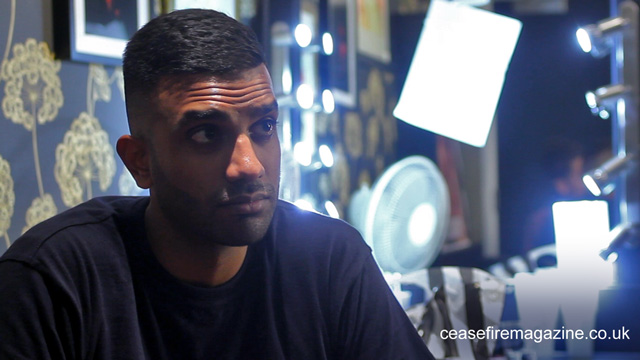 Over the past few years, Aamer Rahman has gained a reputation as one of the sharpest and most politically outspoken comedians working today, He spoke to Ceasefire while on his recent UK tour.
Racism in policing, education and employment continue to be some of the biggest issues facing black communities. Ceasefire's Adam Elliott-Cooper talks to Robbie Shilliam and Stafford Scott about how academia, and the legacies of enslavement can help us understand and contribute to black community struggle today.

Yesterday's verdict in the Mark Duggan case has sent shockwaves of anger and disbelief in communities across the UK. Ceasefire's Adam Elliott-Cooper argues the case epitomises the enduring nature of systematic and institutional injustices at the heart of the British political establishment.

In part two of our exclusive interview, Hip-Hop artist Akala talks to Ceasefire's Adam Cooper about Lily Allen, Mark Duggan, police impunity, slavery reparations, the banning of slang in schools and much more.

Adam Elliott-Cooper looks at the geo-strategic and economic interests shaping the current French intervention in Mali.

Last week, the National Union of Students organised a march that has since been heavily criticised for its lack of demands, turnout and action. Adam Elliott-Cooper reports for Ceasefire.

With the recent unrest in South Africa leading to state repression of striking miners, Ceasefire's Adam Elliott-Cooper caught up with Lindela Figlan, a leading organiser in one of the region's largest new social movements.

After more than two decades at the forefront of political Hip Hop, The Coup's first UK tour has seen them deliver memorable performances. Ceasefire interview frontman Boots Riley and review the band's first ever London gig.

One of the world's leading academics on race, gender and politics talks to Ceasefire's Adam Elliott Cooper about the meanings of HipHop.

Currently on a UK tour, 'Fear of a Brown Planet' has taken the British comedy circuit by storm with its irreverent and lucid take on race, politics and art. Ceasefire's Adam Elliott-Cooper reviews the show and talks exclusively to FBP's Aamer Rahman.