Interview | Aamer Rahman: 'There's an expectation of non-white comedians to pander to white audiences'
Over the past few years, Aamer Rahman has gained a reputation as one of the sharpest and most politically outspoken comedians working today, He spoke to Ceasefire while on his recent UK tour.
By Adam Elliott-Cooper and Usayd Younis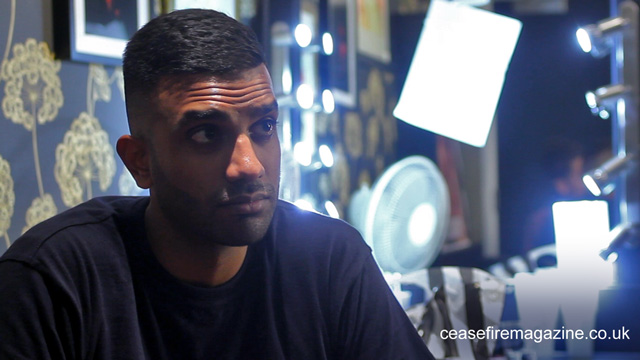 It isn't often that a 'foreign' comedian, with almost no television or film exposure here in the UK, can sell out consecutive nights in London's acclaimed Soho Theatre. Even rarer is a comedian who is unstinting in his commitment to address themes and issues important to black and brown audiences that share his experiences, rather than  pander to the sensibilities and expectations of white audiences, despite the latter being the primary fanbase of any comedian seeking mass appeal.
Aamer Rahman is both of these things, and more. During his brief trip to the UK, he contributed to radical political events in the capital and received a four star-review from The Guardian, which apparently led to the number of white audience members at his shows to shoot up considerably.
Confronting the politics of race and imperialism head-on, he remains unapologetic in his criticisms of governments in Europe, Australia and the US. In an environment in which Muslims in particular are the target of demonisation from the media and criminalisation by the state, Aamer boldly ridicules NATO, Israel, numerous Western governments and Anglo-American pop-cultural icons. Ceasefire caught up with Aamer Rahman in his dressing room before one of his London shows.
6 Comments
Leave a Reply