Adam Elliott-Cooper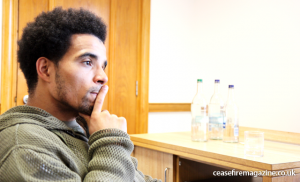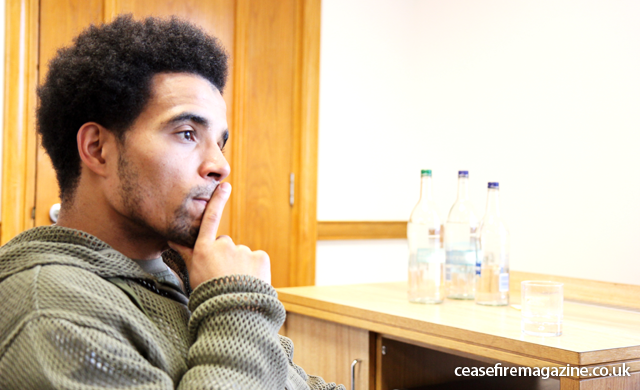 In an exclusive interview, Akala, one of the UK's most respected Hip Hop artists talks to Ceasefire's Adam Elliott-Cooper and Usayd Younis about race, history and philosophy, with exclusive video performances from his latest material.
It is through real life contexts, rather than theoretical abstractions, that we can best understand, and honour, the legacy of Malcolm X, write Jonathan Bennet and Adam Elliott-Cooper.

David Lammy's remarks blaming the riots on a lack of corporal punishment have been widely reported in the media. Adam Elliott-Cooper argues that Lammy's clumsiness not only draws attention from the multitude of factors underpinning the riots, but also the culture of violence that is far more damaging to the communities he claims to represent.

Diane Abbott's controversial words might have been clumsy but the reaction to them has been a lot more instructive than the tweets themselves. Attacks equating her comments with white racism are yet further indication, says Adam Elliott-Cooper, of how little we understand racism, and the power structures entwined with it.

As the long-standing suspects of Stephen Lawrence's murder are put on trial, Adam Elliott-Cooper argues that only by understanding the context of institutional racism, and the overarching power structures that give rise to it, can we fully address these crimes and seek justice for their victims.

Mark Duggan was killed twice: first, when police officers shot him dead as he emerged from a taxi. Second, when the IPCC, Police and media all colluded in covering up the real circumstances of his death. As Adam Elliott-Cooper argues, this is merely the latest example of the institutional injustice and systemic abuses at the heart of our law enforcement establishment.

On Saturday, hundreds of campaigners and relatives gathered in Trafalgar Square to march against deaths in police custody, ending in a peaceful sit-in across the road from Downing Street. However, the police reacted violently, attacking two elderly women and detaining a number of protesters. Ceasefire associate editor Adam Elliott-Cooper reports.

With dawn raids, arrests and stops of young people a daily occurrence in London, community organisers are standing up for their communities as well as working towards building critical conciousness. Adam Elliott-Cooper reports from Tottenham and speaks, in a series of video interviews, to radical youth organisers and educators about the riots, the aftermath and generating youth-led activism.

In the second of his columns on the political significance of the riots. Ceasefire Associate Editor, Adam Elliott Cooper, tackles the toxic alliance between youth culture, rampant consumerism and corporate interests.

As Black communities come to terms with the attacks on local property, the politics of the riots and their aftermath has been seldom offered the attention it deserves. The learning, organising and actions of local communities during and following the uprisings display a need for many to redefine what is interpreted as 'political'.