Book Reviews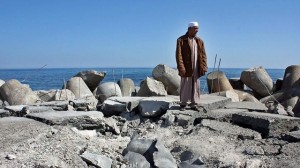 In his Ceasefire review, Dan Glazebrook examines Maximilian Forte's withering indictment of liberal humanitarianism and its collusion in imperialist designs on Africa, as seen in NATO's Libya campaign of 2011.
Elliot Murphy reviews Richard Seymour's "enjoyable and relentless attack" on Christopher Hitchens,one of the most influential and controversial polemicists of the past three decades.

In 2012, Sunday Times journalist Marie Colvin was killed in Syria. Reviewing a new collected volume of Colvin's journalism, Heather McRobie asks what lessons we might draw from her life.

As the marketisation of universities accelerates, maintaining forms of education which value the pursuit of knowledge as an end in itself has become a crucial and necessary challenge. Elliot Murphy revisits a classic study by Jonathan Rose that explores the pre-war culture of self-education amongst the British working classes.

Musab Younis reviews 'Cruel Britannia' by Ian Cobain, the shocking recent exposé of Britain's use of torture from the Second World War onwards.

Mark Sabine reviews 'The Lives of Things', a surreal short story collection from the late Portuguese novelist José Saramago.

Media representations of Pakistan often portray it as a backward country fuelled by religious extremism. But, as Saadia Toor shows in her insightful new book, reviewed for Ceasefire by Shozab Raza, the complex history of the Left in Pakistan offers a much more compelling explanation for the country's current predicament - and gives some clues with regard to its future.

Hilary Aked reviews a landmark new essay collection exploring the arguments for, and obstacles against, a one-state solution to the Palestinian-Israeli conflict.

Heather McRobie reviews Paul Preston's impressive study of the Spanish civil war and the systemic campaign of extermination by General Franco that claimed hundreds of thousands of innocent lives.

Hrannar Baldvinsson reviews "Why Marx Was Right", Terry Eagleton's bold and boisterous defence of one of the most revered, maligned and misunderstood figures of modern intellectual and political thought.