Under The Tree Of Talking | From Eastern Congo to Cape Town: African Women, We Salute You!
In his latest Ceasefire column, JJ Bola pays tribute, on the occasion of Women's History Month, to the prominent role played by African women throughout history.
By JJ Bola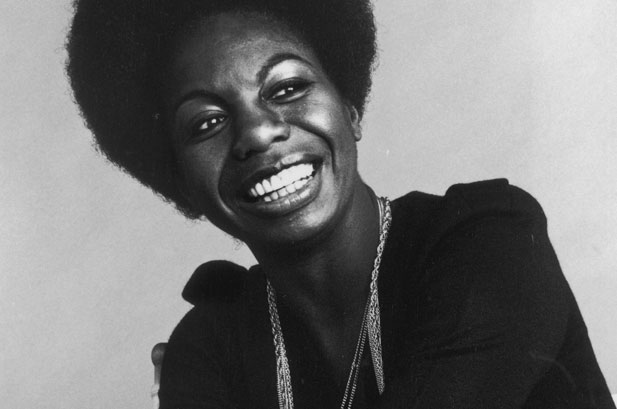 March marked the start of Women's History Month, featuring International Women's Day on 08/03, an occasion to celebrate and highlight the achievements, successes and general brilliance of women, and their contributions to events in history and society.
That there needs to be a 'month' to celebrate the contributions women have made is indicative of the extent to which society continues to suffer from patriarchal domination. A society where women are marginalised despite representing half the population. While some argue that "this is a man's world", they would be greatly mistaken in thinking that it has always been so.
In this piece I'd like to mark Women's History Month by exploring the position that African and African-descended women have held throughout history, and to celebrate some notable achievements to the present day.
Women of Ancient Africa
Many of the early civilisations in ancient Africa were matriarchal – a system where the dominant positions are held by women. These ranged from the Luapala of Zambia, to the Akan of Ghana. The various socio-political structures of ancient societies in Africa were well observed by very notable scholars from the outside world.
In 49 BC, Diodorus Siculus of Roman Sicili wrote of Ethiop(ia) and Libya that the authority in society was vested in the women, who were responsible for all kinds of public duty. The men observed domestic affairs, they did not undertake war service or exercise any functions of government.
Several centuries before Siculus, Herodotus of ancient Greece (often dubbed "the father of history") wrote, with regards to ancient Egypt, that women are the ones who go to the market place, conduct transactions and affairs, occupy business, whilst their husbands stay at home and weave.
These were observations made about everyday women, not just those in power.
In the ancient Bantu-Kongo philosophy and tradition, 'God' was conceptualised as the embodiment of both feminine and masculine qualities and was not attributed one gender (i.e. was not referred to as a man). Furthermore, the essence of 'God' – both masculine and feminine principles – were manifest in each individual in society, male or female.
This concept was applied to the human anatomy, whereby the left side was the feminine side and the right side was the masculine. This is a concept which still exists today in the Lingala-speaking communities of the Bantu-Kongo. Here the left side is called "liboko ya mwasi", and the right side "liboko ya mobali". These translate literally as "hand of the woman" and "hand of the man", respectively.
Below is a tribute to a number of prominent African women. Needless to say, this is hardly an exhaustive list, merely a snapshot of the rich history of African women.
Women of modern Africa, and the diaspora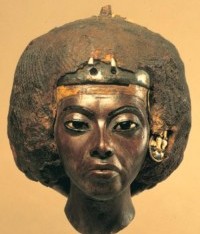 Queen Tiye
Born: 1398 BC – Died: 1338 BC
Probably the first African woman to stylise the 'Afro' look, Queen Tiye, matriarch of the Amarna family, was born in 1398 BC and ruled ancient Egypt (Kemet), with Pharoah King Amenhotep III during the 18th dynasty. Tiye was known for wielding great power and holding significant influence at the royal court.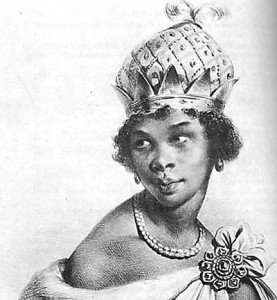 Queen Nzinga
Born: 1583 Died: 1663
The epitome of graceful elegance and strength, Queen Nzinga, a Kuwu of the Kongo Kingdom, ruled from 1624 until her death. She is most known for leading the fight on the frontline against Portuguese invaders and slave traders, and creating free towns, such as Matamba, for runaway slaves and freedom fighters.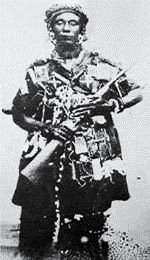 Yaa Asantewaa
Born: 1840 Died: 1921
A rebellious, fighting spirit, Yaa Asantewaa was Queen Mother of the Ashanti kingdom, which is now a part of modern-day Ghana. She is known to have said "if you, the men of Asante, will not go forward, then we will. We, the women, will. I shall call upon my fellow women. We will fight! We will fight till the last of us falls in the battlefields" and with the support of her fellow women, led a rebellion against British imperialism.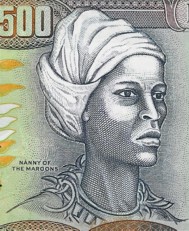 Nanny Of The Maroons
Born: 1685 Died: 1755
A courageous and spiritual woman, Nanny of the Maroons, originally of Ashanti origin, led the Maroons, a group of rebellious Jamaican-enslaved Africans, to fight against their oppression, and establish their own communities where they lived independently. She is noted for freeing over 800 slaves, and keeping the community's health due to her knowledge of herbs and strong sense of spirituality.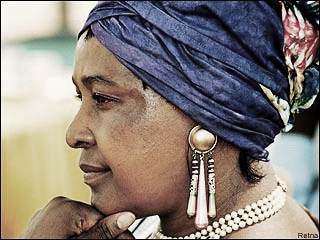 Winnie Mandela
Born: 1936 – Present
Often dubbed "Mother of the Nation", Winnie Mandela, an anti-apartheid activist and former leader of the African National Congress Women's League – currently member of the ANC's National Executive Committee – was instrumental in ending apartheid and white minority rule in South Africa. Mandela is vocal about the injustices and women's empowerment in contemporary South Africa. Dr. Maya Angelou says of Mandela, "She's a woman, a strong and an intelligent and loving woman".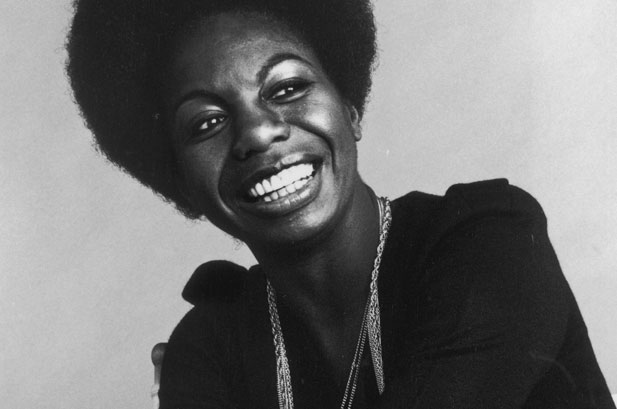 Nina Simone
Born: 1933 Died: 2003
"The High Priestess of Soul", Nina Simone, was an African-American, jazz singer and civil rights activist, among many other things. Nina was iconic in changing the image of black men and women in the United States and around the world. With hits such as "Feeling Good" and "I Ain't Got No (I Got Life)", Nina restored cultural pride in the black community. She had a strong sense of culture, history and self. In an interview, speaking about black culture and on blackness; Simone says "we are the most beautiful creatures in the whole world, outside and inside… we have a culture that is surpassed by no other civilisation, but we don't know anything about it… my job is to somehow make them curious enough to get more aware of themselves and where they came from".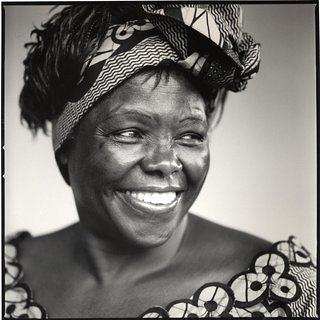 Wangari Mathaai
Born: 1940 Died: 2011
Wangari Mathaai was an environmentalist and activist. Mathaai started the Greenbelt Movement, which is a non-governmental organisation that focusses on women's rights and planting trees. She was the first African woman to win the Nobel Peace Prize for her contribution to sustainable development, democracy and peace.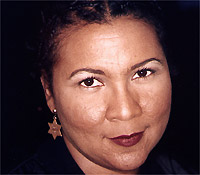 bell hooks
Gloria Jean Watkins, known by her pen-name "bell hooks", is an African-American writer, author, thinker, radical feminist and activist. Hooks has published over 30 books, and written a number of articles and pieces, both scholarly or mainstream. She tackles sensitive and controversial issues such as race and gender with purpose and a tender honesty, which is both insightful and thought-provoking. Her most notable works include 'Ain't I A Woman: Black Women and Feminism', 'We Real Cool: Black Men & Masculinity', and 'All About Love'.
The African Woman
There are an endless number of African women in the world who deserve to be mentioned, who are awe-inspiring and progressive for their communities, nations and to all humanity. They endure, often without recognition or encouragement, the struggles that would destroy most men. African women from eastern Congo to Cape Town, Brixton to Botswana, we salute you.
1 Comment
Leave a Reply