JJ Bola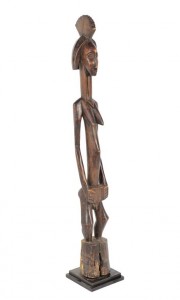 African spirituality is often pitted against 'mainstream' religions as a culture that promotes mythical and backward teachings. In his latest column, Ceasefire's JJ Bola debunks some of the myths and lies surrounding Western perceptions of many African traditions.
In his latest Ceasefire column, JJ Bola pays tribute, on the occasion of Women's History Month, to the prominent role played by African women throughout history.

As the crisis in Congo creeps into the headlines, JJ Bola provides an account of the recent developments, international involvement and the immense suffering the world continues to ignore.