UN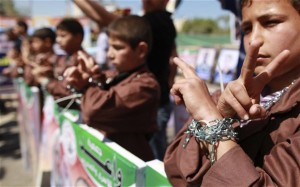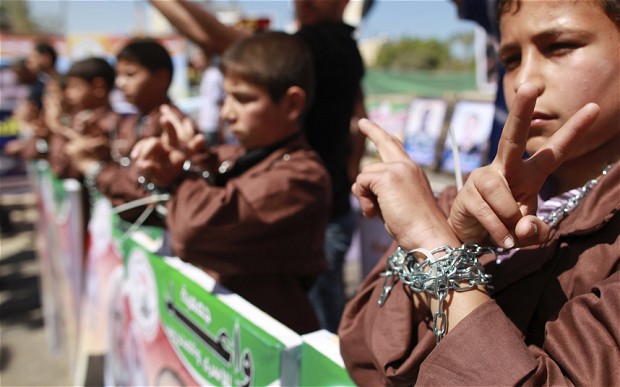 Richard Falk, UN Special Rapporteur for Human Rights in the Occupied Territories and world-renowned legal scholar, argues that despite the silence from Western media and politicians, the extraordinary hunger strike by Palestinian prisoners marks a dramatic shift in Palestinian tactics of resistance.
Two weeks ago Lacoste pressurised the Musée de l'Elysée to withdraw an entry for the Prix Lacoste Elysée by Palestinian artist Larissa Sansour for being "too pro-palestinian". In an exclusive interview, she talks to Ceasefire deputy editor Musab Younis about the fall out.

In a exclusive essay, Chris Doyle, prominent analyst and commentator on the Middle East, surveys the situation in Syria in the wake of last week's Arab League plan. The prospects for a swift resolution, he warns, are slipping away.

Earlier this week, in a New York Times op-ed, Richard Goldstone denounced those comparing Israeli state policies to apartheid South Africa. He singled out for criticism the Russell Tribunal on Palestine, due to start its South Africa session on Saturday. In an exclusive essay, renowned legal scholar and former UN Special Rapporteur on the Occupied Territories John Dugard responds.

In this week's column, Kateb Salim reflects on the context and repercussions of the Palestinians' successful bid to join UNESCO.

This year's meeting of the UN's Fourth Committee on Decolonization, which took place last week, was livened up considerably by the arrival of Oscar-winning actor Javier Bardem, who had come to petition on the issue of Western Sahara. Stefan Simanowitz reports exclusively from New York.

The findings of the UN's Palmer report, published last month, on Israel's attack on the Gaza Flotilla, have triggered an unprecedented fallout between the Turkish and Israeli governments. In an exclusive new essay, the UN's special rapporteur on the Palestinian territories, renowned academic and legal expert Richard Falk, gives his verdict on the report.

In an exclusive opinion piece, Syrian-British novelist and commentator Robin Yassin-Kassab offers his take on the Western Left's contradictions on Libya.

As the crisis in Côte d'Ivoire reaches its apotheosis, Kateb Salim traces its origins and the dynamics of the power struggle at its heart. The prospects for peace in the near future, he warns, are not looking too promising.

As Western military intervention in Libya enters its second week, Kateb Salim takes a look at the reasons behind the unfolding tragedy, and its likely consequences.