South of the Border The view from Latin America
In the news this week in Latin America: Evo Morales visits Iran, Colombia offers sterilisation to anyone who wants it, Panama's failed attempt to escape and much more. Ceasefire correspondent Tom Kavanagh delivers his weekly round up of what's been going on south of the border.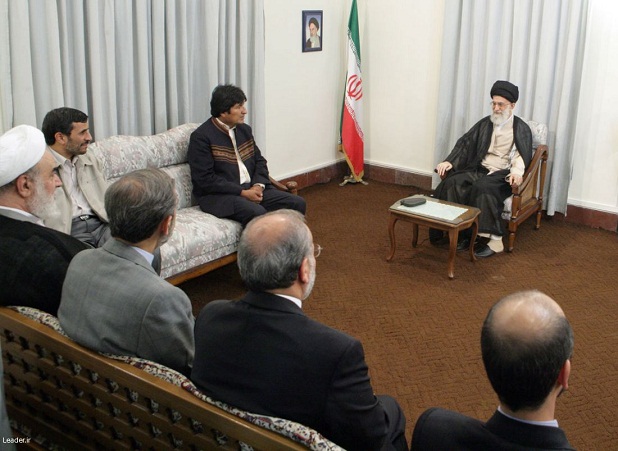 By Tom Kavanagh
Morales announces Iran visit to "strengthen commercial ties"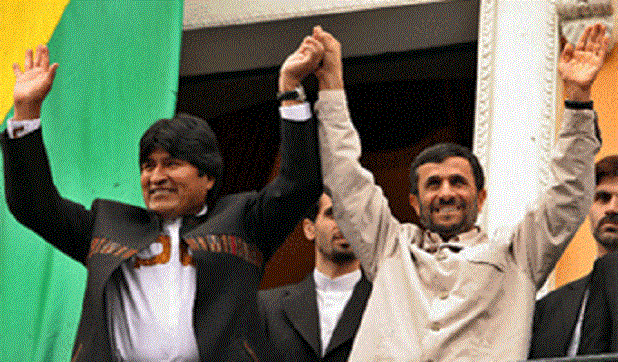 Bolivian President Evo Morales announced on Saturday night that he would shortly be visiting Iran in order to discuss increasing trade with the Persian nation, in a move he hopes will help to "keep improving investment [in the Bolivian economy]. We have to accelerate this investment."
Iran is currently thought to be financing around US$280 million worth of projects in Bolivia, having made investments in agriculture, trade and industry.
La Paz hopes to further augment commercial ties with Tehran, and is hoping to secure capital in order to invest in its mining and construction sector.
Diplomatic relations between the two countries, which have limited historical connections to one another, began with a visit to Bolivia by Iranian President Mahmoud Ahmadinejad in 2007. Ahmadinejad visited the country again last year, and Bolivia now has an ambassador to Tehran.
Bolivia has benefited from substantial Iranian investments in many sectors of its economy, and Iran has been able to expand its sphere of influence into a region historically dominated by governments friendly to the United States, with little scope for cooperation with nations who did not follow the Washington Consensus.
The United States has been monitoring increasing Iranian activity in Latin America with interest, with Tehran signing a mutual defence pact with the Venezuelan government in 2009, under which the two countries exchange military information and training.
On Sunday the Bolivian government announced that it would be investing around US$900 million in exploring its vast lithium reserves, claiming it has enough lithium "to satisfy global demand in the long run." It is hoped that increased investment in industrialisation will allow the impoverished Andean nation to make greater use of its resources, and the government is actively seeking commercial partners both at home and abroad in order to make this a reality.
Bolivia is estimated to hold around 70% of the world's supply of lithium, an essential raw material used extensively in the production of electronic goods, medicines, chemicals and nuclear power.
Colombian president Santos signs state-sponsored sterilisation law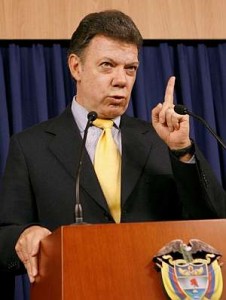 As controversy swirls in Great Britain following revelations that a US-based non-profit organisation is paying people who have suffered from substance abuse to undergo a permanent sterilisation procedure, the Colombian government has passed a law offering free sterilisation to anyone who wants it.
Colombian President Juan Manuel Santos passed Law 1412 on Friday, in a measure designed to "promote the responsible mothering and fathering of children in Colombia." Colombians will be able to apply for vasectomies and tubal ligation with immediate effect, and the operation will be paid for in full by the state.
The country's Social Security and Health service will be responsible for administering the irreversible procedure to any Colombian citizen who makes a formal written request.
Medical professionals who undertake such operations will, according to the government, have to inform patients about the nature of the surgery, and will be instructed to inform Colombians of alternative, non-permanent methods of contraception.
Colombia holds a long-established position as the United States' strongest ally in South America, and the United States has a decades-old reputation as one of the globe's strongest proponents of sterilisation and population control measures.
Tens of thousands of U.S. citizens were sterilised from the beginning of the twentieth century until the end of the 1970s, often under duress or by way of financial incentives which encouraged many women to consent to the irreversible operation.
Sterilisation laws enacted during the Third Reich in Germany in the 1930s which led to around 450,000 Germans being forcibly denied the right to reproduce were modeled on similar laws already on the statute books in the United States, and Germans on trial at Nuremberg following the end of the Second World War used this fact to justify their actions.
In April of 1974, then U.S. Secretary of State Henry Kissinger authored the confidential National Security Study Memorandum 200 (NSSM 200) document, in which he stated that a principal goal of U.S. foreign policy must be to reduce the population in the most populous developing countries in order that nations with burgeoning populations would not serve to undermine the United States' hegemony or interests.
Kissinger cited Colombia, along with 12 other nations, as high priorities for population reduction. Brazil and Mexico were the other Latin American nations selected, along with India, Pakistan, Nigeria, Ethiopia, Bangladesh, Indonesia, Thailand, the Philippines, Turkey and Egypt.
NSSM 200 was adopted as official U.S. policy in 1975 during the presidency of Gerald Ford, and all foreign aid from the United States has been contingent on receptor countries enforcing stringent population control policies ever since.
The document was declassified during the early 1990s, drawing heavy criticism due to its evident imperialist and racial connotations: the nations mentioned by Kissinger as particularly problematic are all home to predominantly non-white populations. Kissinger also stated that food and reconstructive aid could be withheld from non-compliant countries in an effort to force them to reduce the size of their populations.
The desire to see the world's population substantially reduced is not limited to elements within the U.S. government; in recent years some of the planet's wealthiest and most influential individuals have spoken openly of their desire to see a massive overall reduction in the number of people on the planet.
In May of 2009 The Times ran an article entitled "Billionaire club in bid to curb overpopulation", reporting on a secret meeting convened by Microsoft head William Gates in order to discuss the issue.
Among those in attendance were philanthropic kingpin David Rockefeller, financiers George Soros and Warren Buffet, New York Mayor Michael Bloomberg, head of CNN Ted Turner and U.S. television personality Oprah Winfrey.
The article reported that chief on the meeting's agenda was "how their wealth could be used to slow the growth of the world's population." Turner has spoken openly in the past of a desire to see the planet's total population reduced to around 500 million, citing overpopulation as the most significant factor behind global warming.
Panama forbidden from withdrawing from Central American Parliament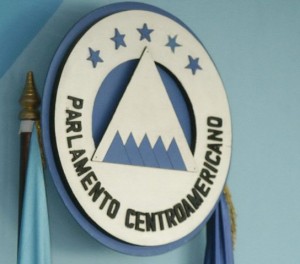 The government of Panama has been prevented from unilaterally withdrawing from the Central American Parliament (PARLACEN) following a decision by the Central American Court of Justice (CCJ).
The court ruled that Panama must not take "any unilateral actions that violate the principles and purposes of the Central American Integration System (SICA)", in a decree that underscores the dangers which the creation and imposition of supranational bodies poses to national sovereignty.
The six-man panel of judges which ruled that Panama must remain within the organisation also declared that a national law which prevents international institutions from setting laws which must be followed within the country is "in contravention of the Central American Community law."
Panama, whose government refuses to recognise the jurisdiction of the Central American Court, had decided to withdraw from PARLACEN in August 2009, calling the body "ineffective and onerous".
The ruling blocking Panama's exit reads, "The State of Panama cannot denounce nor unilaterally disengage from the Constitutional Treaty of the Central American Parliament and must cease to adopt unilateral measures that violate the principles and intentions of the System of Central American Integration."
PARLACEN's headquarters are located in Guatemala City, and Guatemala, El Salvador, Honduras, Nicaragua, the Dominican Republic and Panama comprise its six-nation membership.
President Ricardo Martinelli said the cost to his country of remaining a member of the group was "unjustified". Refusing to accept the courts decision, the Panamanian government was held in contempt of the court, which sits in Nicaraguan capital Managua.
Central American Court of Justice president Alejandro Gómez Vides said that if Panama refused to comply with the ruling, it would be left to the presidents of the other member states to determine the next course of action over a decision "that is binding and with which compliance is mandatory."
Peruvian government takes Yale University to court over Machu Picchu relics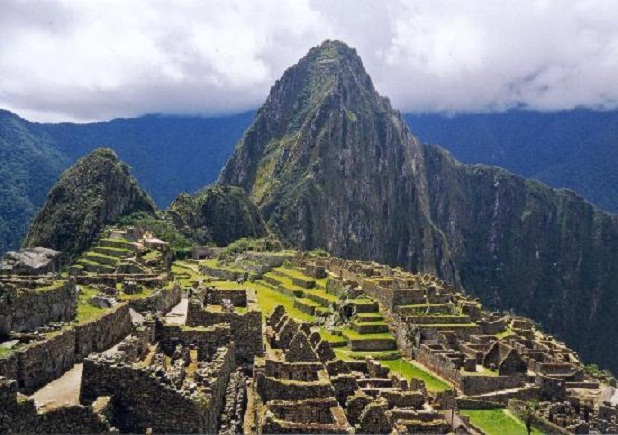 The Peruvian government has filed a lawsuit in Lima aiming to recover over 45,000 artifacts taken from the historic Inca city of Machu Picchu which are currently held at Yale University. The city was 'discovered' in 1911 by U.S. explorer Hiram Bingham, and the objects, which have become the source of much resentment in Peru, were extracted soon afterwards and placed in the care of the university.
Peruvian President Álan García announced the suit, calling the matter "a clear case of illicit appropriation of goods which belong to Peru. We will see if the world follows us." He continued, "I am sure that those countries which defend culture in the world will uphold the ruling of the court."
The president accused the famous institution of "showing no desire whatsoever to return these objects 100 years after they were loaned out for 18 months."The articles in question include bones, pottery, tools and silver artifacts, and were originally taken to the United States on the understanding that they would be studied and then returned.
It is not the first time Yale has found itself embroiled in a dispute over the issue of indigenous American heritage. Descendents of Apache warrior Geronimo sued the Skull and Bones society, based at the university, last year in order to recover his remains which they claim are held at the group's clubhouse.
Geronimo, who had surrendered to U.S. forces in 1886 prior to dying 25 years later, was buried in Fort Sill, Oklahoma, but his body was stolen in a raid on the site in 1918.
Tom Kavanagh, a writer and activist based in Argentina, is Latin America correspondent for Ceasefire. His column on Latin American affairs appears every Monday.
Leave a Reply