Irish Times: A monthly round-up
In this month's edition of his 'Irish Times' column, our Political Editor, Omayr Ghani, provides a round-up of events including a bombing at Ulster Bank, McGuiness's failure of irony, and Stormont caught burying bad news.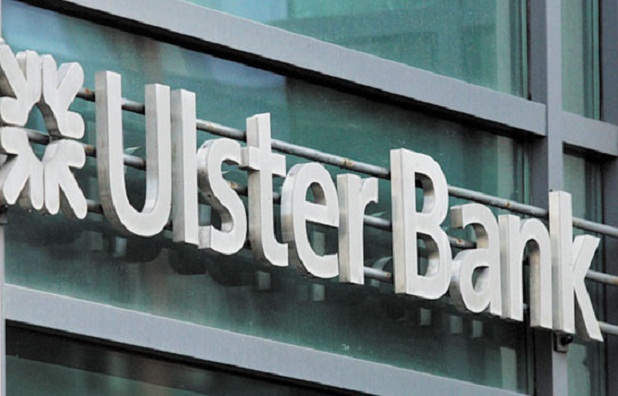 By Omayr Ghani
Car bomb at Ulster Bank
Following the Real IRA's declaration of intent to target the banking system last month a car bomb containing over 200lb of explosives detonated outside one of Ulster bank's (a subsidiary of the Royal Bank of Scotland and one of Ireland's "Big Four" bank) largest premises in Derry on Culmore Road on October 4; causing huge structural damage to the building and the nearby Da Vinci hotel where a policing board was due to take place that week as well as injuring two policemen while warnings given over an hour before by the bombers ensured no civilian casualties.
The bombing coincided with a visit by Sinn Fein's vice president Martin Mcguinness to the Tory Conference aimed at securing protection against budget cuts for the North; an aim seemingly unachieved as the recent Spending Review revealed funding for the "capital budget" which goes towards schools, hospitals, roads and other public projects in Northern Ireland is set to decrease by 40% although soon-to-be unemployed public sector workers can take heart in the fact that the budget from which Members of Northern Ireland's increasingly unpopular legislative assembly (of which Mcguinness is joint First Minister) take their wages and expenses has only been cut by 7%.
"Conflict Junkies"?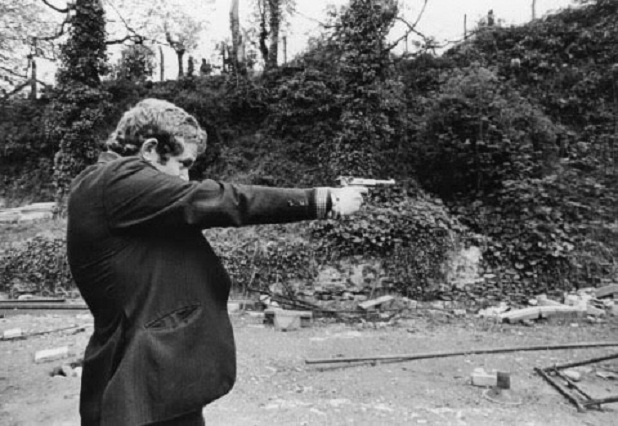 During Martin Mcguinness's early days as head of the IRA's Derry Brigade in the early 1970s, he is said to have made the city's center "look as if it had been bombed from the sky without causing the death of a single civilian"; while a decade later he sat on the IRA's army council while it approved the bombing of the hotel used by the British Cabinet for 1984 Tory Conference and, two years later, he told delegates at a Sinn Fein conference that the party's "unapologetic support for the right of Irish people to oppose …in arms the British forces of occupation… is a principle… it will never, never, never change, because the war against British rule must continue until freedom is achieved."
However instead of offering an insider's perspective on the Ulster Bank attack or commenting on the glaring irony of him as First Minister of a Parliament, he once took pride in bringing down; addressing a conference his subordinates once bombed, Mcguinness chose to compound the irony by informing journalists that those who attacked Ulster Bank were "Conflict-junkies" and that people in Derry "are horrified that there are still these neanderthals within our society."
The use of the word 'junkie' also directly contradicts his colleague and Sinn Fein's former director of publicity Danny Morrison who stated in an interview last year that "people do not use violence because they are addicted to it. They use violence because it gives them a voice" and that it is always "the people in power", not the opressed, who prolong war by refusing to listen. Mcguinness did however shy away from his usual refrain that the overwhelming majority of people back the devolved institutions, as two recent polls served to undermine that point of view.
Bad News for Stormont
A report commissioned by the Northern Irish assembly, using polling carried out by IPSOS MORI, on public attitutes towards Stormont was completed in March of this year, yet was not published until an hour after the spending review was announced on October 20; as the BBC's Northern Ireland editor Mark Davenport noted, before its release this was a perfect time to bury bad news.
And bad news it was. 89% of people felt they had no (49%) or very little (40%) influence over decisions made in the assembly and despite a majority of those being polled having a high level of knowledge and interest in current affairs, at a local, national and international level, the poll consistently found that only a small minority knew or cared about the how the assembly is run.
While this poll rarely broke respondents down along nationalist/unionist lines a separate survey carried out by the University of Liverpool found that 14% of nationalists in the North sympathised with the reasons republicans give for continued armed action, with many others refusing to answer the question, giving lie to the oft-repeated maxim that physical-force republicans have an insignificant level of support.
The poll also found that around 3 times as many Protestants (53%) view such groups as a major threat than Catholics (17%) given that the victims of republican shootings in recent years have almost exclusively been Policemen and "anti-social elements" from the same Catholic areas as the gunmen this suggests an inverse relationship between first hand experience with and perception of threat from active republican groups.
Decades of Torture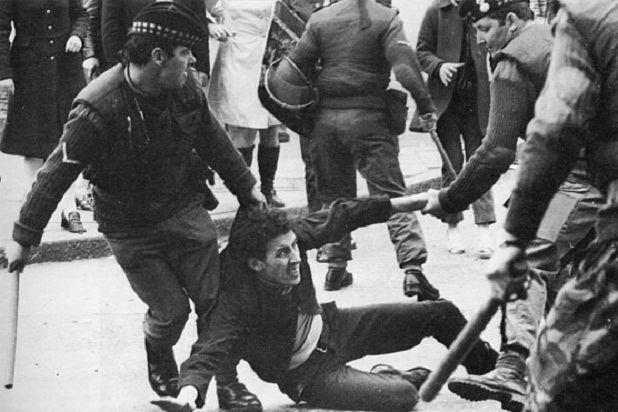 On October 11 it came to light that the Criminal Cases Review Commission (CCRC) has received hundereds of applications from alleged victims of miscarriages of justice in no-jury "Diplock" Courts that were introduced immediately after the end of the similarly injust system of internment without charge. 24 of the 26 cases that have been appealed so far have resulted in convictions being overturned and a litany of revelations about the widespread nature of torture by the British security services (including the army, police and prison service) until well into the 1990s, consistent with human rights reports and complaints by the nationalist community at the time. It has even emerged that children as young as 14 were tortured by British police into giving confessions for murder for which they were then imprisoned.
What can be seen from this is not only a strong line of continuity from British torture campaigns from conflicts immediately prior, such as Kenya, Malaya and Oman (and colonial campaigns before this), but also that systemic torture has continued in much the same way in recent campaigns such as Iraq and still happens to this day in Afghanistan .
More disturbingly the basic (but by no means only) torture routine carried out by the British known as "the five techniques:" hooding, subjection to noise, wall standing, sleep deprivation and food and drink deprivation; can now be seen in both official and leaked photos from Guantanamo Bay, making American Generals' boasts of learning counter-insurgency sound all the more sinister. Allegations of mistreatment and beatings by the Northern Irish Prison Service still abound making a just settlement to these CCRC cases important not only for the closure past victims but also for the protection of those who continue to suffer.
Omayr Ghani is Ceasefire's Political Editor.
4 Comments
Leave a Reply