Music | Def Poet Mark Gonzales: Exclusive interview and performances
Mark Gonzales is a radical poet best known for his appearance on HBO's Def Poetry Jam. Ceasefire's Usayd Younis caught up with him to learn about the art of resistance and resilience.
By Usayd Younis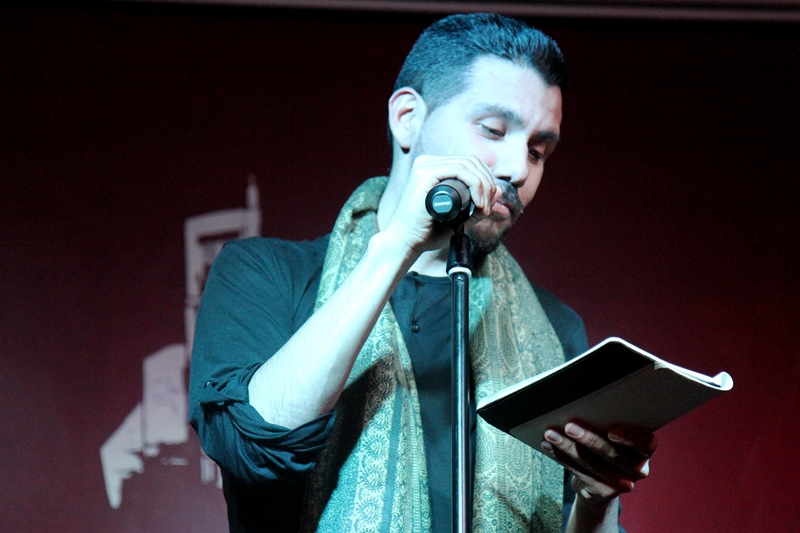 Mark Gonzales is a poet best known for his appearance on the HBO series Def Poetry Jam. Described as "Khalil Gibran meets Pablo Neruda", his poem "As With Most Men" takes a radical stance on issues ranging from the 'War on Terror' to the objectification of women. More recently he took part in TEDx Ramallah, the first TED series to be held in Palestine, where he delivered a powerful 8 minute performance of 'Wage Beauty'.
During his recent trip to the UK he delivered a poetry masterclass and evening performances as well as being invited to the stage at a SOAS Israeli Apartheid Week event. Ceasefire documented some of his performances and we were fortunate enough to catch up with Mark to learn more about his radical work in an inspiring interview of words and verse.
Mark Gonzales – As with Most Men
Mark Gonzales – For you who do not write
Mark Gonzales – Homecoming
Mark Gonzales – Letter to the Cordoba Centre
Mark Gonzales – West Coast to the West Bank
Mark Gonzales – In self defence of Hip Hop
Leave a Reply