Politics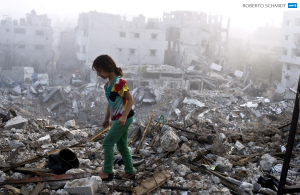 Israel's proposed annexation of parts of the West Bank is a grave violation and injustice against the people of Palestine. The UK's rhetorical objections are not enough, there must be an end to UK arms sales to Israel and the message of political and military support that they send, writes Andrew Smith.
"Why is nobody asking us, the Palestinians, what we think?" Author and playwright Ahmed Masoud offers his perspective on the Maxine Peake controversy.

Matt Hancock and Boris Johnson are trying to persuade us that it's our civic duty to take part in their Covid-19 'test and track' programme. But their approach - based on secrecy, exceptionalism and deception - means our civic duty may well be to resist the programme actively, argues Paul Bernal.

The Covid19 pandemic has exposed many of the social and economic contradictions underlying our normality. Adopting a short-termist crisis mentality in our response cannot be the answer, writes Nora Ziegler.

Last week, footage emerged of a father being tasered by police in front of his child. The mixed public reaction to the incident has been a reminder of how pervasive acceptance of 'justified' violence remains in Britain, writes Roxy Legane.

In seeking to buy Newcastle United, MBS is trying to use football to rebuild and rehabilitate an appalling global reputation. Even at this late hour, Ashley and his colleagues can still put human rights above profits and say no to this appalling deal, writes Andrew Smith.

The leaked Labour anti-semitism report provides an unrivalled test of integrity for the British media, writes Justin Schlosberg.

If we really care about our healthcare workers we should move beyond 'angels and heroes' sloganeering, and help them resist their exploitation, writes D. Hunter.

In framing a negligent prime minister as a symbol of our collective national resilience, the #ClapforBoris narrative is an attempt to obfuscate the government's very real failings at a time when the human cost of its COVID-19 errors is becoming horribly apparent, writes Matt Carr.

Last week, Harvey Weinstein and Roman Polanski faced different, though not totally dissimilar, public consequences for their long histories of sexual violence against women. These are significant victories for #MeToo, but the fightback must go on, Jennifer Izaakson writes.