Politics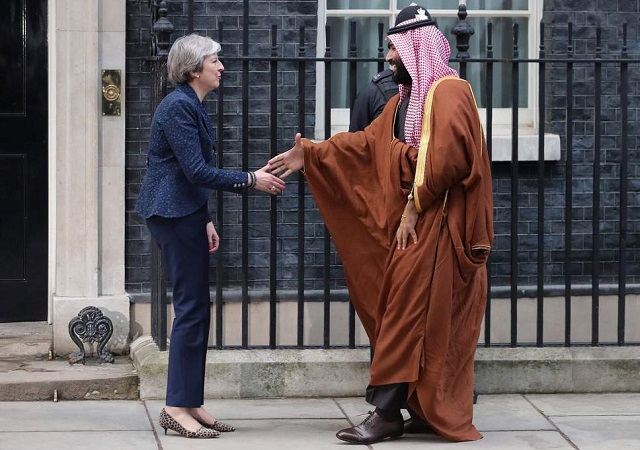 For decades, successive UK governments have fuelled, armed and enabled a terrible regime to continue its authoritarian rule over Saudi Arabia. It shouldn't take the disappearance and death of a journalist for UK politicians to realise this must end, writes Andrew Smith.
Two months ago, Abdi Ali, a 17-year-old Londoner, was found murdered a few miles from his home. He had been missing for eight months. Ahead of a fundraiser in his memory tomorrow, Sam Asumadu asks why his story has received so little attention or coverage.

I have been on a hunger strike for almost two months to save my father's life and shed light on the suffering of all those who, like him, are paying the price for believing in democratic values in Bahrain, writes Ali Mushaima.

If the bombing of a school bus full of Yemeni children isn't enough to stop UK arms sales to Saudi Arabia, then what more would it take? Asks Andrew Smith of Campaign Against Arms Trade.

If the 2017 election was unusual in that large numbers of voters changed their views during the course of six weeks, Labour's manifesto was one of the key reasons for their doing so, argues Mike Phipps.

This week saw the start of the Saudi-led coalition's assault on the Yemeni port town of Hodeida. After three years of destruction, the war has reached its deadliest stage yet. Governments like the UK know this, yet continue to enable this suffering, writes Andrew Smith.

As the World Cup kicks off in Moscow today, Stefan Simanowitz reflects on the similarities between the beautiful game and international human rights.

Extraordinary measures are becoming increasingly normalized in Turkey – with human rights activists often the target, writes Milena Buyum ahead of tomorrow's banned Pride march.

As someone who has spent his working life fighting for Palestinian rights, the current crisis over antisemitism fills me with both anger and sadness, writes Chris Doyle.

The only thing that might prevent more Palestinians being gunned down in the coming weeks is the force of international public opinion, argues PSC's Ben Jamal ahead of a national solidarity demonstration in London tomorrow.