Politics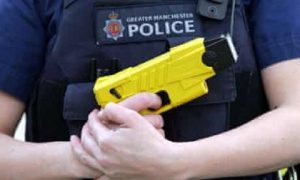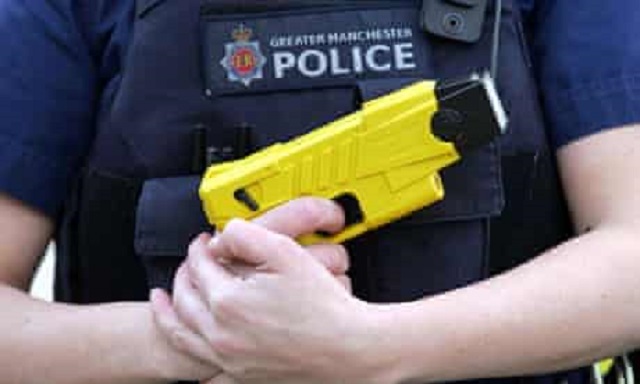 Last week, footage emerged of a father being tasered by police in front of his child. The mixed public reaction to the incident has been a reminder of how pervasive acceptance of 'justified' violence remains in Britain, writes Roxy Legane.
In seeking to buy Newcastle United, MBS is trying to use football to rebuild and rehabilitate an appalling global reputation. Even at this late hour, Ashley and his colleagues can still put human rights above profits and say no to this appalling deal, writes Andrew Smith.

The leaked Labour anti-semitism report provides an unrivalled test of integrity for the British media, writes Justin Schlosberg.

If we really care about our healthcare workers we should move beyond 'angels and heroes' sloganeering, and help them resist their exploitation, writes D. Hunter.

In framing a negligent prime minister as a symbol of our collective national resilience, the #ClapforBoris narrative is an attempt to obfuscate the government's very real failings at a time when the human cost of its COVID-19 errors is becoming horribly apparent, writes Matt Carr.

Last week, Harvey Weinstein and Roman Polanski faced different, though not totally dissimilar, public consequences for their long histories of sexual violence against women. These are significant victories for #MeToo, but the fightback must go on, Jennifer Izaakson writes.

Last week's shocking defeat is a national tragedy. We now need a Labour Party that is the sum of its parts, rather than a party in which one faction defeats the other, writes Matt Carr.

A year on from Khashoggi's gruesome murder, his friends and family still want answers, but the world powers have already moved on, writes Andrew Smith.

Next week, dozens of the planet's most repressive governments will arrive in London to receive the full red carpet treatment by UK arms companies and civil servants. If we are to stop the UK's role in fueling war and conflict around the world then it is time to end the arms sales and shut down events like DSEI for good, writes Andrew Smith.

To pursue No Deal without consensus is bad enough, but to undermine parliament in order to achieve it is a gross violation of executive power, and must be opposed by anyone who cares about the integrity of representative democracy in the UK, writes Matt Carr.