Politics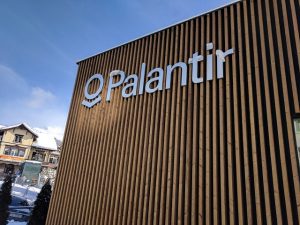 Recent revelations that controversial US tech firm Palantir had secured a major UK government contract should trouble us all, writes Andrew Smith.
As a teacher, I believe in education and positive discourse. But you can't engage with people who deny your humanity, and it is useless to take a ground of moral suasion with people who do not have morals, writes Mike Friedberg.

British workers should not have to gamble with their lives in order to save a sandwich chain. Instead, we should seize this moment to force changes to our office work culture, argues Paul Ray.

Without a national reckoning and the political will to face our colonial past and abandon the violent obligations of a junior partnership with the US, decolonising our military seems unlikely, writes Joe Glenton.

Israel's proposed annexation of parts of the West Bank is a grave violation and injustice against the people of Palestine. The UK's rhetorical objections are not enough, there must be an end to UK arms sales to Israel and the message of political and military support that they send, writes Andrew Smith.

"Why is nobody asking us, the Palestinians, what we think?" Author and playwright Ahmed Masoud offers his perspective on the Maxine Peake controversy.

Matt Hancock and Boris Johnson are trying to persuade us that it's our civic duty to take part in their Covid-19 'test and track' programme. But their approach - based on secrecy, exceptionalism and deception - means our civic duty may well be to resist the programme actively, argues Paul Bernal.

The Covid19 pandemic has exposed many of the social and economic contradictions underlying our normality. Adopting a short-termist crisis mentality in our response cannot be the answer, writes Nora Ziegler.

Last week, footage emerged of a father being tasered by police in front of his child. The mixed public reaction to the incident has been a reminder of how pervasive acceptance of 'justified' violence remains in Britain, writes Roxy Legane.

In seeking to buy Newcastle United, MBS is trying to use football to rebuild and rehabilitate an appalling global reputation. Even at this late hour, Ashley and his colleagues can still put human rights above profits and say no to this appalling deal, writes Andrew Smith.