Blogs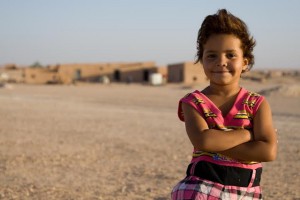 As Western Sahara enters its fifth decade under occupation, Agaila Abba reports on the role of education as a major front of resistance in the Saharawi national struggle.
In the wake of the publication of a landmark report documenting a rise in anti-Muslim racism in the UK, one of its authors, Arzu Merali, argues for a deeper understanding of the systemic roots of Islamophobia.

On his visit to Jamaica this week, instead of addressing widening calls for historical reparations, David Cameron announced plans for a UK-funded prison on the island to transfer Jamaican offenders from the UK. Luke de Noronha examines the wider context.

Dilly Hussain reports on the ongoing campaign by corporate property developers to muscle the Somali-run community out of London's East End.

Tower Hamlets Mayor Lutfur Rahman was today found guilty of election offences by the High Court. The judgment, read this morning at the Royal Courts of Justice, followed the longest election trial since the Second World War. Jennifer Izaakson reports for Ceasefire.

The recent mob murder of a young woman in Afghanistan is the latest in a long series of similar crimes, from the UK to India. Global media coverage, however, routinely occludes the key context to these cases: extreme male violence perpetrated against women. We must change that, argues Jumanah Younis.

The speech delivered yesterday by British Home Secretary Theresa May, while ostensibly aimed at countering extremism, was in reality the latest episode in the ongoing assault on Britain's Muslims, argues Dilly Hussain.

This week, between March 10-12, the quiet English town of Farnborough will play host to the Security and Policing 2015 conference and exhibition. This event will bring together some of the world's biggest arms companies with some of the worst human rights abusers, writes Andrew Smith.

Last week's Greek electoral earthquake has left in its wake a wave of hope that an alternative to neoliberalist orthodoxy is possible. Laurence Cox and Alf Gunvald Nilsen examine the prospects of further breakthroughs elsewhere in Europe.

In the final installment of their three-part examination of revolutionary waves, Laurence Cox and Alf Gunvald Nilsen consider their practical implications for activists and social movements.
More Ideas
More In Politics
More In Features
More In Profiles
More In Arts & Culture