Oualid Khelifi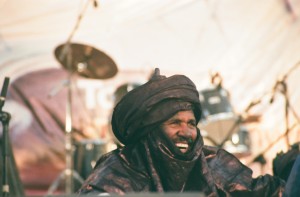 Festival au Désert, a landmark event founded 13 years ago this week by a collective of North Malian Touareg musicians has been cancelled this year. In an exclusive interview conducted on the eve of French military intervention, the festival's founding director spoke to Ceasefire's Oualid Khelifi.
In an exclusive report on the current upheavals in Mali, including on-the-ground interviews, Ceasefire's Oualid Khelifi provides an overview of the multi-dimensional complexities of the country's predicament, which have been largely ignored in mainstream coverage.

Tomorrow, Senegal votes for a new president with the incumbent, Abdoulaye Wade, running for a third term after a controversial constitutional amendment and widespread weeks-long protests. Oualid Khelifi reports from Dakar.