New in Ceasefire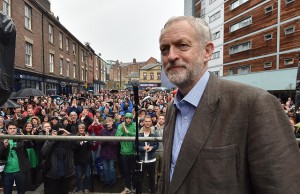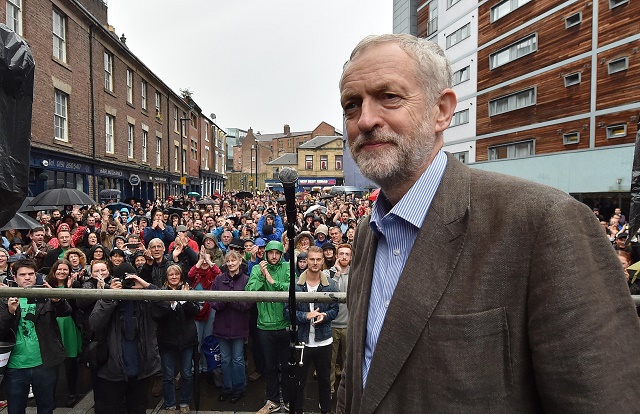 How was a committed socialist on the fringes of Westminster politics able to win one of the strongest leadership mandates in British political history? Tom Mills reviews Richard Seymour's new book, 'Corbyn: the strange rebirth of radical politics' and finds an astute analysis of the socio-political conditions which have given rise to Corbynism, its future prospects and the substantial obstacles it will inevitably face.
Whether it's DiCaprio being cast to play your cultural icon, or an American mass shooter being foisted upon you, it's not easy being an Afghan; especially when others define your Afghan identity for you, writes Ali Latifi.

In the third essay of his series on Brazilian revolutionary dramatist Augusto Boal, Andrew Robinson explores Boal's analyses of classical and bourgeois theatre, as well as his criticisms of modern mass media such as television.

Is there a distinctly British Muslim case with regards to Thursday's referendum on Britain's membership of the EU? Dilly Hussain examines the arguments.

This month marks the 40 year anniversary of the Great Grunwick strike, a pivotal episode in the history of the British Labour movement. Amrit Wilson argues we need a broader reading of the strike as a key moment in race, class and gender relations in the UK.

The recent history of doping in professional cycling suggests the problem is widespread and systemic in other sports too, undermining our ability to believe in sporting success stories, from Michael Phelps to Leicester City. We must learn the lessons before it is too late, argues Sam Walton.

The recently introduced Extremism Bill is further confirmation of the UK government's dangerously myopic approach to the subject, argues Katy Sian.

Muhammad Idrees Ahmad reviews The Journey from Syria, Matthew Cassel's new documentary tracing the remarkable journey of a Syrian refugee from his home in Damascus across half of Europe, and finds "a human story about ordinary lives disrupted by extraordinary circumstances."

A report released this week reveals the deep ties between pro-Israel organisations operating in Brussels and US-based right-wing donors, Republican supporters of Islamophobic causes and proponents of Israel's settlement project. The report's authors argue we need much greater transparency in political lobbying at the EU.

Last week, eight human rights protesters won a historical legal victory against DSEI, the world's biggest arms fair. This is a remarkable milestone on the way to banning such shameful events, argues Andrew Smith.
More Ideas
More In Politics
More In Features
More In Profiles
More In Arts & Culture