Sabir on Security – The 7/7 inquest: we need answers not a whitewash
This week, more than five years after the events, an official inquest has been launched into the London bombings of 7/7. As Rizwaan Sabir shows in his latest column, an inquest might answer some of the questions, but only a public inquiry can ensure the right lessons are learnt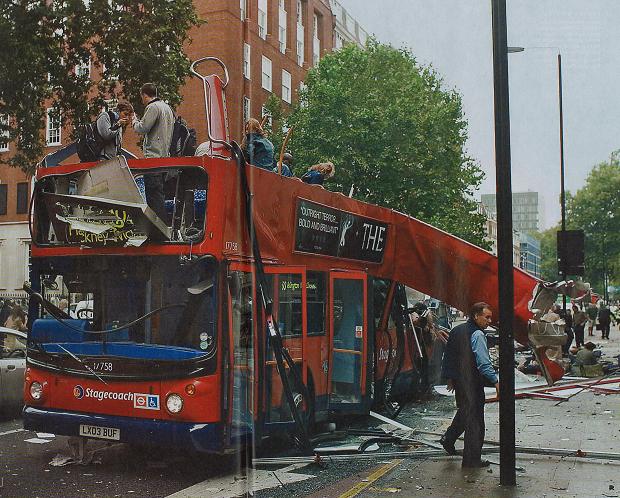 By Rizwaan Sabir
It has been five years since the bereaved families and the survivors of the bombings on London's transport network have been waiting to examine, scrutinise and question those responsible for safeguarding the country from such acts of violence.
Finally, they have been given their chance. This was not through an independent inquiry, but through an inquest which begun on 11 October and will publish its report in March 2011, and aims to, amongst other things, scrutinise the response of the emergency services, the failure of communications between those that were under-ground and over-ground and, most importantly, examine whether the attacks could have been prevented if the security services and police had acted on the information they had in their possession for 17 entire months prior to the attacks.
In the one week that the inquest has been running, important and interesting information has already been revealed. For example, the attacks may have been planned for a different day and different locations, staff working in the underground had failed to accept that a terrorist attack had occurred until 43 minutes had passed and the bombers were, according to a witness, in high-spirits and a celebratory mood.
Less interesting and more gloomy are the videos of the bombers making their final journeys into London and the audio-recordings of the emergency calls in the immediate aftermath of the bombings where clarifications, help and ambulances are being sought.
What will undoubtedly be more sombre than these videos and audio-recordings will be the questioning and scrutiny of MI5 and the police, who first encountered two of the bombers, Mohammed Siddique Khan and Shehzad Tanweer, in 2004 but failed to track, monitor or intercept them.
Counsel to the inquests, Hugo Keith QC, argued that even though one of the objectives of the inquest was to examine whether the attacks could have been prevented, the "evidence [does] not necessarily support [the] theory … that the events of 7 July 2005 would have been prevented" if Khan and Tanweer were intercepted. The view from Christopher Coltart who is representing seven of the bereaved families opposes this claim.
In a pre-inquest hearing, Coltart told the coroner that in the 15-month period prior to the bombings, MI5 and the police had enough information on Khan and Tanweer to understand the seriousness of threat they posed. He added: "if … appropriate, available and proportionate action had been taken at an earlier stage, it may have been possible that the events of 7 July could have been avoided".
These conflicting accounts are merely a snippet of what continues to be a contested and difficult debate; notions that are exacerbated by the desire of the security services and police to keep intelligence and information secret, whilst having their evidence heard in closed hearings.
Lady Justice Hallett, the coroner, stated prior to the inquest that it was in the "interest of everyone that [the] inquest [was] conducted in as open a manner as possible". However, she then went on to state, somewhat contradictorily, that she would "decide whether it [was] in [her] powers, [and] in the interests of justice to conduct any closed hearings."
As is common with terrorism-related cases, the concept of 'secret evidence' and its affiliated dilemmas have become well-known, but its commonness does nothing by way of consoling the bereaved families and survivors, who have waited for over five years for a full and public inquiry. It seems their disappointment will be sustained and the 'lessons' of 7/7 will not be learned to the fullest extent possible. This is not to mention that the security services will continue to be seen as a largely unaccountable organisation.
The only way this will be possible is if a full and public investigation of what actually happened takes place.
Indeed the inquest is an important step towards trying to establish what the facts of 7/7 are and what the lessons of 7/7 should be, but the inquest should not be viewed in isolation and certainly not seen as the end objective.
An independent public inquiry – free from all interferences and non-cooperation – that will examine 'all' evidence (secret and non-secret) and hold those to account that may have been 'allegedly' incompetent or careless in their conduct is what is needed. Only after a fully independent inquiry has been conducted will the public be in a better position to understand what actually happened on 7/7 and whether anything can be learned and taken forward. Until then, the pressure for an inquiry must continue.
Rizwaan Sabir is a human rights activist and doctoral researcher at the University of Strathclyde. He is researching the role of Islam in British and Scottish government policy, with a special focus on counter-terrorism. In May 2008 he was detained for six days as a suspected member of al-Qaida for being in possession of primary research literature. He was released without charge. His column on counter-terrorism and security appears every other Friday.
2 Comments
Leave a Reply