The People in Between | Iran: it's not what you expect
In a series of essays for Ceasefire, Jason Smith describes the fascinating people he meets on his travels. In this edition, he writes about his humbling experiences of Iran.
By Jason Smith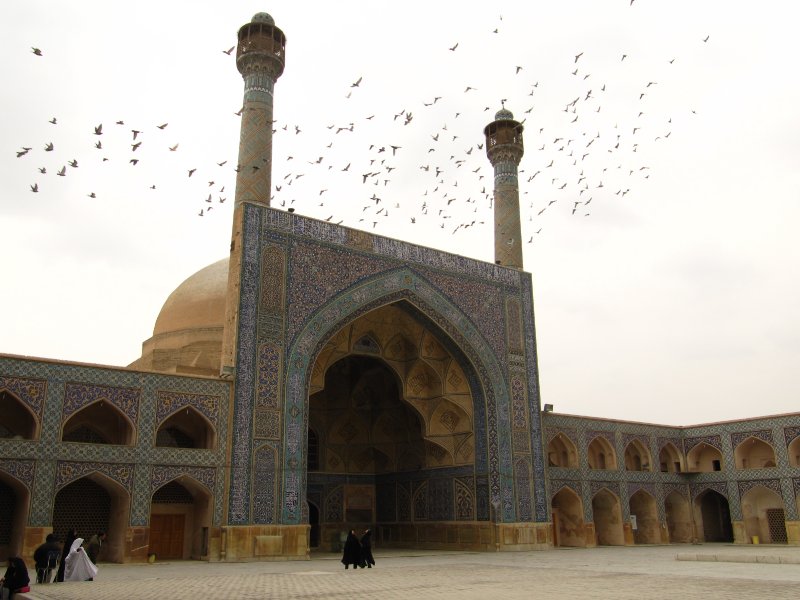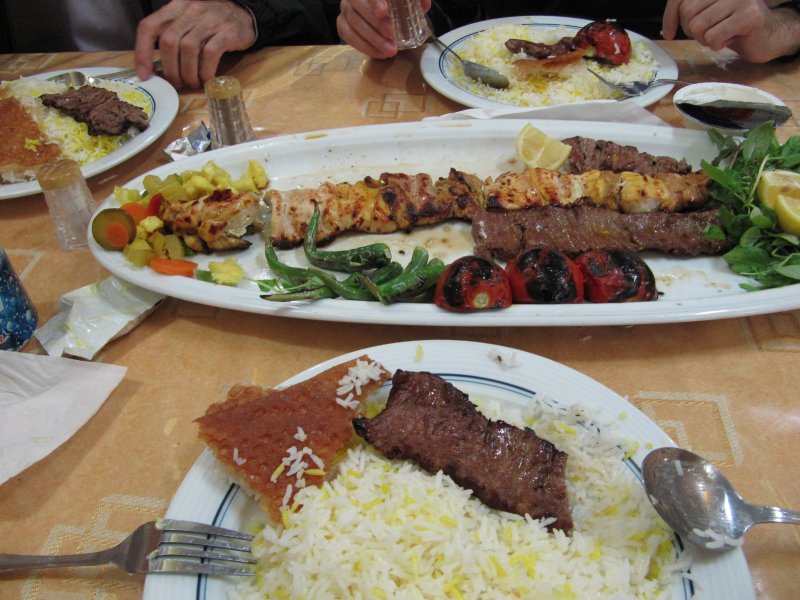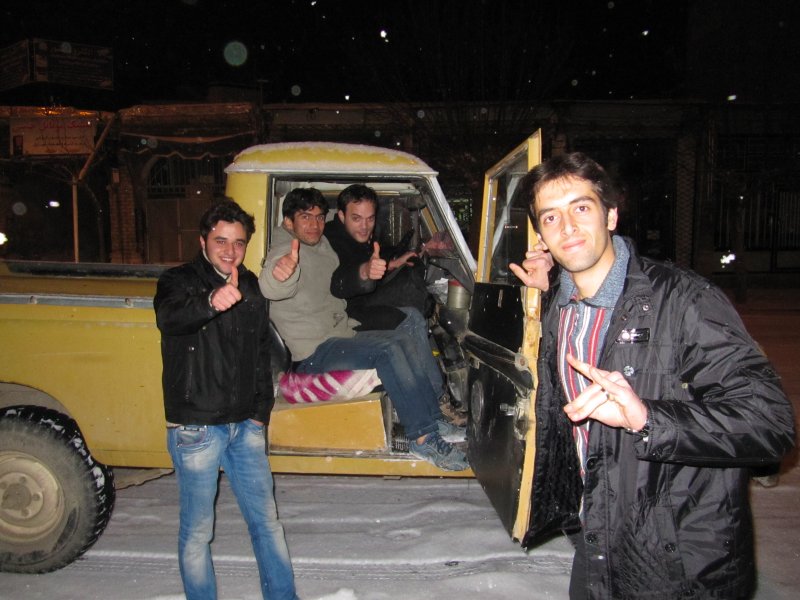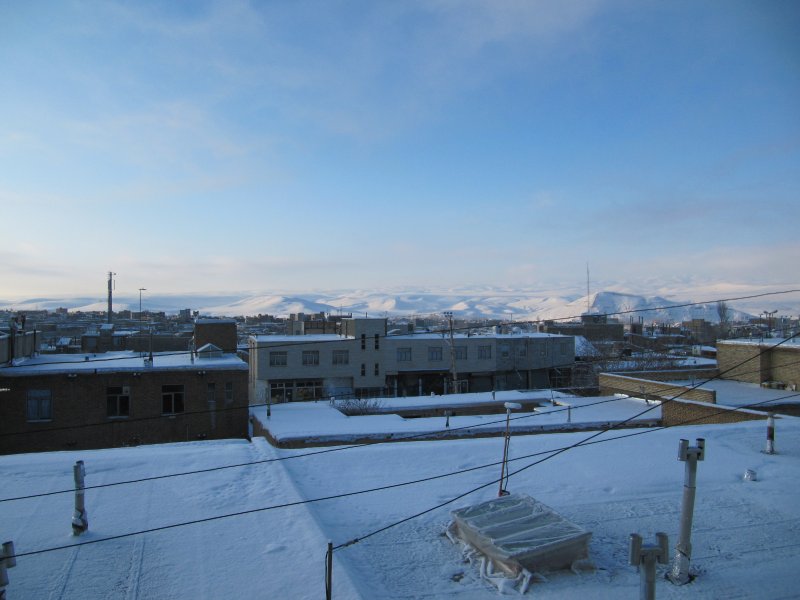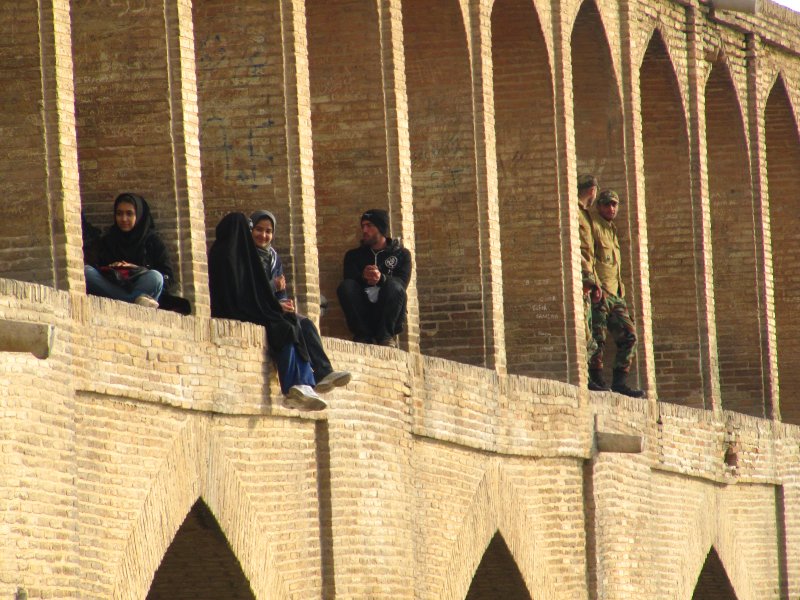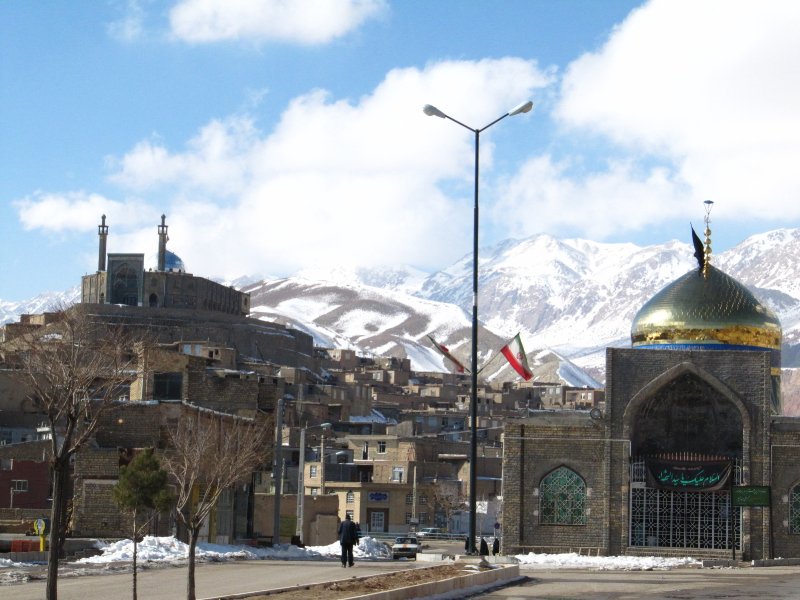 One of the most common questions I hear when travelling is, "What's the best place you've ever visited?" I used to have to think long and hard about this to come up with a list of three or four countries. But now the answer is easy: it's Iran. Not just because it has stunning nature comprising two seas, two deserts, mountains, lakes and forests. Not just because its ancient temples and palaces reflect a powerful, rich and fascinating history. And not just because the cities are some of the most vividly beautiful and fascinating I've explored. No, a far fonder memory lies behind my certainty: the people.
Never before had I felt so instantly welcomed. I and a fellow backpacker stepped out of the customs hall into the cold and dark at Haji Omran, the border from Kurdistan into Iran. It was high in the mountains, snowing and late at night. There was no traffic and certainly no public transport. So how, we asked ourselves, were we supposed to reach the nearby town of Piranshahr? We didn't have to wait long before we were spotted by two local men, bundled into the back of their car and driven around the town until they had found us a hotel they were satisfied with. They hugged us goodbye as if we were old friends parting.
In Shiraz I wondered around one of the huge covered markets, marvelling at the twinkling antique stores, drifting on the poignant odours emanating from the spice shops. The carpet and fabric stores, packed to the brim with pile upon pile of intricately woven patterns in subtle but astonishing shades of maroon, russet and yellow, drew my attention as they did the women rummaging amongst their contents.
An elderly man, sitting alone in the middle of his shop, called me over. "Please, drink a tea with me," he said in faultless English. Within half a glass he had spilled his life story to me, explaining how as an English teacher he had ended up on the wrong side of the authorities shortly after the 1979 revolution. He told me he was most proud of one thing in his life. "That no matter what they threatened me with, I never stopped teaching."
The Iranians I met were without exception intelligent, well spoken and well informed, possessing a desire to talk unendingly of philosophy, politics, poetry and history. The latter invoked emotions undetected in the text books, and not just their recent history. If one dares mention Alexander III of Macedonia the response is always a stern, "He was NOT great. Cyrus was great!" The destroyer of the first Persian Empire is detested as though his conquests happened only yesterday, rather than 330BC.
Whenever I tell people that Iran is my favourite country to visit, the response is invariably a surprised, "But is it safe to go there?" People are fed images of flag-burning, fanatical Britain- and America-haters, but this is not what I experienced. While there is without doubt a significant conservative section of society (indeed, there were pro-government marches while I was in Tehran), I was always treated with respect and never judged for my origins. I'm well aware of course that I was subject to a biased English-speaking sample, the people who have the ability to access other information.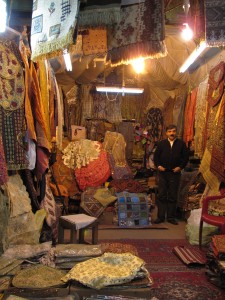 Still, the difference between the presented images and reality was startling. As soon as people realised I was British, I would be looked after, fed and entertained, rather than berated for the BBC's alleged plans to overthrow the country. Of course, this hospitality is not restricted to Britons – every foreigner is welcomed with open arms. Indeed, it's a side of their culture that they take very seriously and are highly proud of.
Never was I treated with anything other than genuine feeling and sentiment. Looking after guests is not a chore, it's something that defines them, is part of their identity. Of course, there are genuinely hospitable people in every country, but what makes Iran so special is how almost everyone has the same attitude. It's not overwhelming or tiring. It's just humbling and very moving.
So ingrained into Iranian life is politeness that they have a unique word for it: ta'rouf. It refers to a system of etiquette that goes something like this: if you are selling something and someone asks how much it is, you should say, "It's nothing." When the person insists, reply that for them, it's free. Finally, upon the third insistence, state the correct price.
Similarly, you should always show hospitality by repeatedly offering them a bed or food until relenting upon their third refusal. Fortunately they are well aware that tourists might not be familiar with this peculiarity of Iranian culture and thus, upon offering, will cock their heads and smile, "This is not ta'rouf."
In Tehran I was looked after by a family who knew nothing about me yet treated me like a favoured sibling. I saw how certain rules that are enforced in public can be disregarded in private: off went the head scarfs, out came the alcohol, on went the satellite television. The internet is severely filtered, but most knew how to get around it. As one host put it, "Everything is forbidden in Iran, but everything is possible."
I was taken for steaming tea in the snowy mountains, fed copious amounts of delicious shirini (the collective name for the vast array of Iranian sweets), and warmed up with the mother's mouth-watering ghormeh sabzi, an aromatic stew of rice, spinach and countless other tender vegetables. Lunchtimes were a drawn out affair of shashlik, skewers as long as your arm of spicy chicken or lamb that simply melts in the mouth. When it was time to leave, they bought me my train ticket, despite my protestations.
A day's journey east of Tehran is the small town of Sharoud, hugged between desert and mountains. On my first night I treated myself to a large meal in an eccentrically decorated restaurant (it described itself as Spanish but I doubt the owner had been to Spain). When I went to pay the bill at the end of the evening the owner waved my money away. "No no," he said, "It's already been paid." He was pointing towards the upstairs section where a man in a suit was waving at me.
I thanked the man confusedly, asking him why he had done this. "You are a guest," he replied, in a tone that implied I'd asked a ridiculous question. He insisted we meet the next day. "I have not taken a day off in years, but tomorrow I will have a holiday because you are here."
My new friend drove me around the following day, taking me to sights I would not have otherwise discovered. Despite his business attire, he took us deep into the mountains where we walked to a frozen underground waterfall. It was both stunning and comical – a suit and leather shoes were laughably inappropriate. But he didn't mind: the only care he had was that he look after me. We spent that evening in deep conversation and deep glasses of whisky; he had phoned his wife to say that something 'important' had come up.
Another surprise is how open people were to talking about their religion, or lack thereof. For a place and a people that are often portrayed as being fanatically Islamic, it comes as some shock to hear people discussing their beliefs so candidly and so soon into a conversation.
In Mashhad I was being taken around the holy shrine of Imam Reza by yet another man desperate to help me out when, in the middle of the most important of chambers, surrounded by worshippers prostrated on prayer mats, he asked, "What do you think is the best religion?" He wanted to have a full discussion of the relative virtues of every major belief system right there in the middle of the holiest place in Iran, but I thought it better to take the conversation outside.
The amazing sincerity and kindness I experienced does not however cloud the reality of life in Iran, that there are certain freedoms that many people would be pleased to possess but cannot. On my final evening in Iran I went for a coffee with a local girl. We dashed through the cold and dark and sat in a dimly lit café, attracting momentary glances from the other couples around us.
She pulled out some of her illustrations to show me, which she had wanted to show to someone for a long time. They were subtly emotional paintings, inspiring and full of longing, but they depicted the silhouette of a female, her hair flowing down behind her, thus rendering the pictures unacceptable in the eyes of the government. "One day, I hope I can show these in Iran," she told me, her voice wavering in despondency. I hope so too.
4 Comments
Leave a Reply