Comment | The Last Stand: On the Lutfur Rahman Trial
A court case against Lutfur Rahman, Britain's first elected Muslim Mayor, concluded last week, with a verdict expected in early April. A defeat for Rahman would represent a huge blow against a genuine proponent of progressive change and a victory for the forces of reaction and anti-Muslim bigotry, argues Jennifer Izaakson.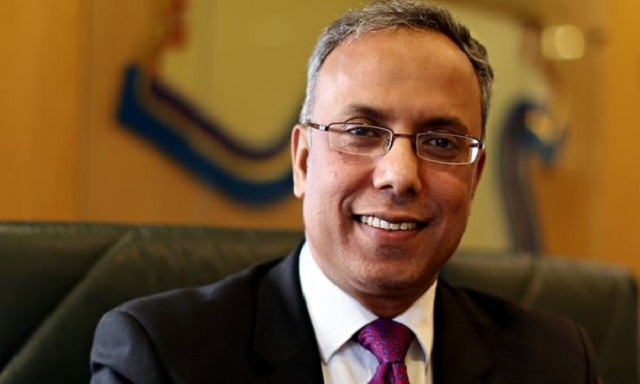 Throughout the twentieth century, London's Jewish East End has endured more than its fair share of racism. Sometimes it was far-Right groups, like the British Brothers' League or Mosley's Blackshirts, marching through the area. At other times, this was manifested in the establishment's expectation that Jews would integrate – that they would refrain from flaunting their foreignness by speaking German or Hebrew in public – or in open calls for a reduction in Jewish immigration.
Imagine the following: it is the 1930s and the East End has just elected a Jewish mayor to the town council; a man who had been thrown out of the Labour Party after claims that he fixed a vote, claims the party later found to be baseless. The man then runs as an independent and wins, going on to provide record numbers of council homes alongside improving schools. He supports raising wages as Chamberlain's Tory-led government presides over a period of rampant unemployment.
Imagine that just before this man was due to stand for re-election a state-run news outlet accused him – the UK's first elected Jewish mayor – of corruptly favouring synagogues and hiving off money to shady Jewish businessmen. These allegations are then repeated by a government minister who had previously insisted on compulsory Christian prayers in Town Halls.
Imagine that three local politicians from opposing parties and one Jewish businessman who opposed the mayor took him to court, claiming that he rigged the election. Imagine this Mayor had the temerity to say his main political opponent was divisive and irresponsible after being accused by said opponent of favouring Jews (whilst far-Right groups exploited these claims and marched through the borough terrorising the local Jewish community.) Imagine that if the court were to find him guilty of wrongfully calling his opponent a racist he could be barred from elected office.
When the claims come to court, local Jews are quizzed on whether they spoke to voters in Hebrew and shared latkes, bagels and chicken soup on the street, whilst the national press present an almost entirely one-sided view of the case that assumes the mayor is guilty until proven innocent. A respected columnist says he is part of a 'brutish, zealously religious, feudal' culture 'imported' into Britain.
Our modern sensibilities might look back on this as a sad chapter in our history, never to be repeated. And yet, swap 'Jew' for 'Muslim' and 'Hebrew' for Bengali (and Chamberlain for Cameron) and you have, to the last word, the story of current events in the trial of Lutfur Rahman, the Mayor of Tower Hamlets Council.
Every complaint relating to Rahman's election was investigated by the police and Electoral Commission prior to the trial. None were pursued. But let us for a moment ignore the ludicrous allegations – stories of lollipops being handed to children by a candidate, or someone's house apparently being burgled for a single postal vote. Let us, for a minute, assume that every absurd allegation made by every disgruntled Labour and Tory campaigner is true. Let us take it as read that curry was doled out to supporters, that campaigners ordered people to vote for Lutfur, and that religious leaders issued statements saying that voting the wrong way would be sinful.
For all this to work and affect the result of the election (which Lutfur Rahman won last May by over 4000 votes) relies on two assumptions. The first is that Rahman's support came entirely from a 'Bangladeshi block vote." Yet whilst there is strong support for him in the Bangladeshi community, Rahman has significant numbers of supporters and opponents in all communities, and securing the Bengali vote alone could not have delivered the election.
The second assumption is rather more dangerous: that the Bangladeshi community are easily-led, simple-minded, and will vote the way they are told given a sharply-worded order and a plate of biryani. That is colonial logic of the worst kind, carrying with it the implicit assumption that whilst 'we' make informed and critical decisions about politics, 'they' are either corrupt or just easily-led sheep.
It gets worse: in some of the witness statements, allegations of 'intimidation' have been based on Asians simply standing in the road and doing nothing else. Brown bodies apparently being terrifying by simply being brown bodies.
It goes without saying that there is a whiff of stereotyping about these claims. Lutfur is accused of anti-Semitism, though he's allocated thousands of pounds to the restoration of the East London Synagogue. He is also accused of homophobia, though he's signed up to support saving Shoreditch LGBT pub, the Joiners Arms, from closure and has been photographed on stage with arms around drag queens; not to mention his intervention to stop the possible closure of the Limehouse gay pub, The Ship, ensuring its license was reinstated for double the length of time. Incidentally, although John Ware interviewed a patron of that pub for his Panorama episode on Lutfur, he somehow conveniently chose not to include any of the interview footage in the programme.
While his policies may be considered 'progressive' today, it's worth noting he'd voted for David over Ed Miliband in Labour's leadership contest. Yet even the fact he is not outside the political mainstream has gone largely ignored. Instead, he's been routinely tarred with that nebulous, sinister-sounding label that seemingly gets thrown at any Muslim politician – from Rahman to Tory Sayeeda Warsi – of having 'extremist' links. A man of such 'extremism' he shakes hands with women, embraces drag performers and happily wears a yarmulke when visiting synagogues.
Rahman's trial at the Royal Courts of Justice ended Friday 13th of March with the verdict expected early April. If he loses the case he is expected to be banned from office for many years. If that were to happen, a political project that was by no means perfect, but genuinely exciting and different – a project that built more social housing than any other borough, secured the highest-ever election turnouts and marshalled the best resistance to austerity seen inside the political system – will have been forced aside by a few irate and failed politicians, aided by a scaffolding of implicit, and not so implicit, racist innuendos and calumnies.
23 Comments
Leave a Reply