Irish Times A Monthly Round-Up
In this month's edition of his 'Irish Times' column, our Political Editor, Omayr Ghani, provides a round-up of events including Gerry Adams's confrontation with Murdoch, issues faced by the opposition in Northern Ireland and financial issues in the Republic of Ireland.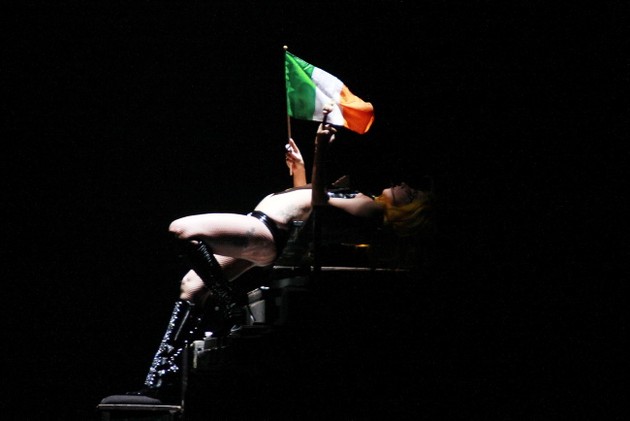 Read my Lips Murdoch: Adams Moves South
Sinn Fein party president Gerry Adams has declared his intention to run for a seat in the Dáil (the Dublin parliament's lower house) last week surprising many analysts, by being the first leading party figure to do so, and raising questions about the future plans of "the only all-Ireland political party" that while dominant in the Northern assembly has failed to make any significant electoral impact south of the border holding less than 3% of seats in both houses; indeed this week's win in Donegal was the by-election win for Sinn Fein in the south since 1925 (before the split from which Ireland's largest party Fianna Fáil emerged.) The fact that he already represents Belfast West in the Westminster and Stormont parliaments means this is not going to be his first Irish election although the number newspaper headlines heralding otherwise did lead Adams to bellow "Read my lips Rupert Murdoch: Belfast is in Ireland" to rapturous applause from his audience of commemorators at Edintubber. It does however complicate his position going into his first southern election.
Former Secretary of State for Northern Ireland Peter Mandleson appears to have smoothed this path in this regard by passing the House of Commons Disqualifications Act 2000 allowing TD's (members of the Dáil) to be able to retain their job as MP there has been no reciprocal action by the Dublin government meaning Adams will have to step down as MP; a move that will allow Sinn Fein to accrue £41,000 in "winding up" allowances for the costs accrued in vacating a seat that Gerry Adams has never taken; such are the odd results when the worlds of parliamentary expenses, republican abstentionism and the back-room peace process merge.
Adams will contest the constituency of Louth; familiar one to him as one of the 5 counties outside of British jurisdiction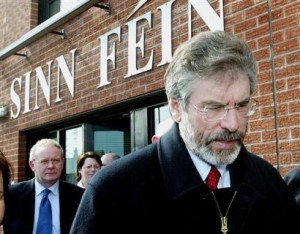 he incorporated it into the Provisional IRA*'s Northern Command or "War Zone" in the late '70's as part of his restructuring of the organization during his period as Chief-of-Staff. This helped volunteers in Louth to provide cover and support to the elite South Armagh Brigade on the other side of the border (procedures replicated by still active republican groups hostile to Adams, who have a strong presence in the area) and, more grimly, allowed Adams and his secret squad of "Unknowns" to "disappear" the bodies of informants there, who were killed without the knowledge of the general public or even other volunteers in order to minimize electoral damage to Sinn Fein and backlash from IRA members who felt executions should either be made public in order to deter future informants or not done at all. How the southern media, which is far more centralized and hostile to Sinn Fein than its northern counterpart, handles this past during the election campaign could prove decisive in whether or not Adams's electoral gamble pays off.
Arresting the Opposition?
While the British establishment has left Gerry Adams's past well behind in "post-conflict" Northern Ireland clemency for acts of political violence committed prior to the Good Friday Agreement (GFA) is neither universal nor consistent as demonstrated by resumption of the trial of Independent Republican Gerry Mcgeough at the beginning of this month.
Mcgeough, a firm supporter of the "peace" process and former Sinn Fein national executive member, becamedisillusioned with Sinn Fein after it gave into demands to formally support to the Police Service of Northern Ireland (PSNI) in 2007 (a demand that was never part of the GFA.) After leaving the party he unsuccessfully stood against it in the Stormont Assembly elections for the Fermanagh & South Tyrone constituency as an independent Republican. In a dramatic turn of events he was immediately arrested by the PSNI after the election count for wounding an armed British soldier in Ireland in 1981 and for membership of the IRA as a 16 year old in 1975 (Adams and Mcguinness were on the Army Council until 2005).
The PSNI claimed to have arrested him at the election count centre because it was the only place they could find him despite the fact he has lived openly in the North since the signing of the GFA and had just run a very high profile election campaign. According to Mcgeough his "arrest was politically motivated" and "if a political candidate was arrested during an election in Zimbabwe… the British would be squealing."
After making bail and years of harassment by British security forces (including army helicopters circling round his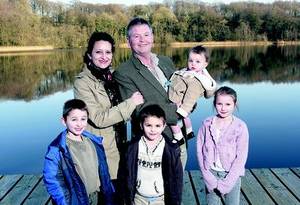 family home) Mcgeough was due to face trial on March 8th of this year; the day before the trial however Ireland's Sunday Tribune revealed that a deal had been done between Sinn Fein and the British Government at the time of the GFA allowing 50 on-the-run republicans to receive Royal Pardons. Then British Secretary of State for Northern Ireland Shawn Woodward dismissed the allegations as "non-sense" until Mcgeough defence team produced one such document in court, at which point Britain's Northern Ireland Office acknowledged such a deal had been done. Requests for documents relating to the Royal Pardons to be declassified have been ruled out by the NIO for reasons of "national security" and claims that there has been a politically motivated "Abuse of Process" have similarly been thrown out by the Diplock court. No jury Diplock courts were introduced to Northern Ireland after the end of internment-without-charge and heralded an era of torture-induced confessions; despite repeated assurances from the British Government they would be phased out they were extended in July of last year.
After undergoing heart treatment the trial was put on hold until this month, ending on the 10th during which time documents from Mcgeough's 1983 asylum application to Sweden were controversially used as evidence. The trial has so far cost over £1 million and a verdict is expected within the next couple of weeks.
As the Opposition Grows…
A former commander of the Tyrone Brigade of the Provisional IRA (of which Mcgeough was a member) Brian Arthurs and another former high-ranking member of the same brigade Peter McCaughey gave an interview towards the end of last month to the Tribune's Northern Editor Suzanne Breen in which they revealed for the first time that just over two years ago 5 Sinn Fein Branches and 90% of the IRA's East Tyrone Brigade had defected, like Mcgeough and themselves, due to pressure put upon them by the leadership of Sinn Fein to support the PSNI.
Arthurs and McCaughey had both been supportive of the GFA and active within Sinn Fein prior to leaving and both had brothers who were slain in infamous SAS shoot-to-kill operations. McCaughey, challenging comments made by Mcguinness in March 2009 asked, "Was my brother a 'conflict junkie', a 'Neanderthal' or a 'traitor to the island of Ireland'? That is what Martin McGuinness would call him if he was killed on active service today. My brother was a freedom fighter. He fought for a united Ireland. That goal is still there and remains deeply cherished by republicans in Tyrone" he then informed Breen that they "were disgusted when Martin McGuinness stood at the gates of Stormont with the chief constable of the PSNI after Massereene and demonised republicans. He did not speak for us."
Arthurs also drew on his personal experiences stating that while "It can be argued that an armed campaign is not advisable at this point in time… it will never be right to inform on those who decide otherwise. Informing on republicans will lead to their families being oppressed by the state. It will lead to the arrest and incarceration of volunteers and, at worst, to their death. It was wrong to pass information to the police 20 or 30 years ago and it is wrong now. The graveyards are full of young republicans put there because a small minority of the nationalist community passed information to the British forces."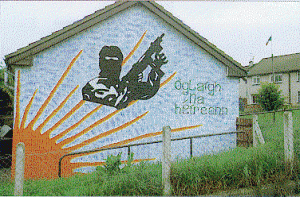 An interview given to the Belfast Telegraph by republican paramilitary group Oglaigh Na hEireann (Volunteers of Ireland) has revealed that the group, which recently used a military-standard grenade on police, is a direct offshoot of the IRA, emerged in 2005 (around the time of decommissioning) and has since also managed to recruit former-leading figures within the Real IRA as well as others from the INLA. Prior to the interview it was widely reported and assumed by security forces that the group was a faction of the Real IRA, a situation that ONH said had suited them "no end" as they explained they had restructured their organization in a way that makes them harder to penetrate than the IRA was.
ONH is said to have the greatest level of bomb-making expertise of any republican group and used their knowledge to bomb MI5's HQ in Northern Ireland a few months back and place booby-trap explosive devices under the cars of several policemen and one army major, similar to the type the INLA used to kill Tory minister Airey Neave in 1979.
As rates drug-use have increased in post-GFA Northern Ireland republican paramilitaries including ONH have also mounted an escalating campaign against drug dealers. On November 5 ONH seized £40,000 worth of class-A drugs from a West Belfast drugs baron and handed it to the community group Concerned Families Against Drugs (CFAD) who then disposed of the consignment in front of photographers from the Irish News in order to highlight the "alarming" availability of such goods. The PSNI however are now seeking to charge the man from CFAD for drugs possession and are using the photograph of him destroying the drugs as evidence.
Meanwhile a security service estimate of the number of republicans still actively engaged in armed struggle has doubled from 300 to 600 in a year. Whilst increase is partially down to an initial underestimate and encompasses fresh recruits with no previous experience it also includes recent defections from the Provisional IRA who bring with them a wealth of expertise and know-how. That there have been so many defections over the past few years from both Sinn Fein (as with Arthurs, McCaughey and Mcgeough) and its military wing, the IRA (as with ONH and the increasing size of the Real IRA) continues to belie widespread assumptions, made during decommissioning negotiations in 2005, that the provisional movement (as the two are collectively known) had gotten rid of the last of its "hardliners" when the Real IRA and 32CSM (RIRA's political wing) split from it in 1997 and therefore Sinn Fein could move in any direction it wanted.
Commission Decommissioned
The Independent Monitoring Commission, set up in 2003 to monitor continuing paramilitary activity, has been axed by Chancellor George Osborne despite paramilitary activity being at its highest level since before the IMC was set up. The IMC's defining moment came in February 2005 when days after repeated statements from the IRA expressing hesitancy at continuing with the peace process the IMC claimed they had been behind a £26.5 million bank robbery the previous year and recommended that parliamentary expenses should be docked from Sinn Fein as punishment leading Gerry Adams to urge that negotiations "restart as quickly as possible" shortly after and full decommissioning on July 28 2005 despite the fact that loyalist paramilitaries had not yet begun to decommission, there were still 10,000 troops in the North, and the power-sharing executive had been disbanded by the British government; all in contravention of the GFA.
Following reports would ignore the IRA's violent suppression of vocal dissent from the Sinn Fein narrative and its continued criminal financial interests, which began to look like a peace-dividend. The IMC's final report is due in the spring of next year.
The Paramilitary Peer
The IRA's financial interests have come into play recently however as Lord James of Blackheath revealed in the House of Lords on November 1 that he had "one of the biggest experiences in the laundering of terrorist money and funny money that anyone has had in the City. I have handled billions of pounds of terrorist money… my biggest terrorist client was the IRA… I have also had extensive connections with North African terrorists, but that was of a far nastier nature, and I do not want to talk about that because it is still a security issue. I hasten to add that it is no good getting the police in, because I shall immediately call the Bank of England as my defence witness, given that it put me in to deal with these problems."
http://www.youtube.com/watch?v=QaA-5_IjkeE
While the story was instantly picked up by the online blog pages of the Financial Times, Guardian and Reuters the story has not been picked up by any official mainstream media outlet in Britain and was not picked up by any at all until the Belfast Telegraph three days later.
Erin Go Gaga
During a gig at the Belfast Odyssey this month Lady Gaga angered unionist fans by waiving the flag of the Irish Republic. Whilst seen as perfectly legitimate to Irish nationalists flying the flag is seen by unionists as a provocative act of defiance against British Sovereignty in the North and as recently as last year the PSNI have sent loyalist death squads to murder a Catholic man for flying the flag outside his house in a unionist area during a Celtic-Rangers match. Though bands have waived Irish flags during concerts in the North in the past to show their republican sympathies it is unclear whether or not Lady Gaga understood the political ramifications.
Former Lord Mayor of Belfast and Ulster Unionist politician Jim Rodgers weighed in "The Odyssey is a very well-run venue and I don't think the management will be very happy about this. I think at such events it is wrong for flags of any kind to be displayed."
Financial Woes in the South
Days before the Millbank protest in London students in Dublin who took to the streets to march against education spending cuts were met with shocking levels of police brutality as they tried to enter the lobby of the Ministry of Finance. As with the Millbank protest a "minority of hardcore activists" were blamed for the confrontation although the label attached to them, regardless of the fact protesters on both occasions came from all political stripes, was "republican" rather than "anarchist."
Such protests continued throughout the month culminating with a 100,000 strong march in Dublin on the 27th as Dublin Government requested a €100 billion (£85.4B) billion loan from the EU including £7 billion from the UK. In order to secure the loan the already fragile governing coalition has had to draft an austerity budget that includes amongst other measures: €10 billion worth of spending cuts, €5 billion worth of tax rises, a reduction in the minimum wage of 11% and 24,750 public sector jobs to be cut in a country whose unemployment rate is already at 13.5%. Since the banking crisis 2 years ago public spending cuts have already turned their recession (a decline in GDP in two consecutive quarters) into a depression (a decline in GDP over 10%). Surprisingly the budget did not demand Ireland raise its low 12.5% corporation tax that has long been attacked by the British Right as being too hard to compete with despite British Dependencies Channel Islands, Isle of Man and Gibraltar having no corporation tax and EU countries Luxembourg, Cyprus and Bulgaria all charging a lower rate.
The Green Party (the junior party in the governing coalition) has called for an election to be held after the new budget is announced in January whilst the largest opposition party Fine Gael has accused Taioseach (Prime Minister) Brian Cowen of "clinging to power" for not calling one earlier.
Burrows Shortlisted
Matthew Burrows wondergoal for East Belfast side Glentoran against Portadown FC in the last seconds of injury time that put the Irish Football Association on the map has been nominated by FIFA for Goal of the year. You can vote for Burrows here: http://www.fifa.com/ballondor/puskasaward/index.html
And see the goal here:
Omayr Ghani is Ceasefire's Political Editor.
Leave a Reply