Media Johann Hari apologises, will the tweeting mob?
In the wake of the media "storm" over accusations of plagiarism against Johann Hari, Ceasefire's editor-in-chief, Hicham Yezza, argues the accusations are absurd, and the outrage largely disingenuous.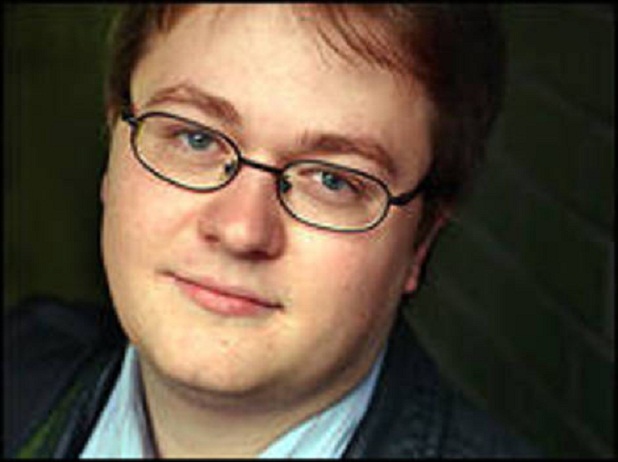 By Hicham Yezza
A "Twitter Storm" is a near-oxymoron, like "a ruined-omelette apocalypse" or "the MTV Dance Wittgensteinian wars", and yet, this is what has apparently befallen us in the past 48 hours over the alleged misdeeds of Johann Hari, journalist, broadcaster and, if the Schadenfreude-doused baying mob is to be believed, a "plagiarist" and a "Churnalist".
Hari is one of the very best journalists writing in English today, anywhere in the world. He is remarkably prolific and versatile and, considering he's a near-contemporary of yours truly, infuriatingly precocious, having already clocked a decade's worth of high-quality writing at the very top of the profession, winning dozens of awards (including the coveted 2008 Orwell Prize) and consolidating an enviable twice-weekly perch on the pages of the Independent in the process. Inevitably, this also means he has amassed his fair share of enemies, from the Dalai Lama, to Richard Littlejohn.
Two weeks ago, the DSG blog site launched the opening salvo, taking exception to what it considered smoking-gun evidence of foul play in his 2004 interview with Italian Marxist thinker Antonio Negri.
The blog post documents a number of instances where quotes supposed to have been uttered by Negri seemed to have been remarkably similar (in fact, verbatim in parts) to those issued by the Italian firebrand to another interviewer, Anne Dufourmantelle, in a book published a year prior (Negri on Negri, 2003).
This was picked up by another blogger, Brian Wheelan, who went on his own detective detour, unveiling the results in a piece helpfully titled "Is Johann Hari a copy-pasting churnalist?", which documents equally-compelling similarities between the words nominally ascribed to Gideon Levy, a Haaretz journalist, in a 2010 interview with Hari, to passages Levy had written in his own newspaper.
Cue a "storm" of abuse and bullying and moral incandescence. Well, when I say "storm", I mean "some people wrote about this on Twitter", which seems to be the "newsiness" yardstick du jour in Media Village. A "storm" complete with its own "funny" hashtag #interviewsbyhari that was, within hours, the third most trending topic worldwide, and which was predictably swamped with hundreds of "witticisms". So: people are accusing Hari of being a plagiarist, of indulging in hateful "churnalism" and of being an all-round bad egg.
What nonsense.
On Monday evening, Hari responded with a post on "Interview etiquette" on his personal site, writing:
"So occasionally, at the point in the interview where the subject has expressed an idea, I've quoted the idea as they expressed it in writing, rather than how they expressed it in speech."
Let's be clear: of course there are issues with this. Hari's approach seems to assume interviewees' views never change, or that it is possible, nay desirable, to guess what an interviewee "meant" to say based on what they actually said.
Moreover, the idea that quotes from an interviewee's book or prior interviews should be used verbatim without any indication to the reader that this is happening seems, at the very least, to be rather cheeky, even disrespectful.
However, to call this "plagiarism" is idiotic. Hari did not pass off someone else's words as his own. Both the "copied" and the "original" phrases are by the same person: the interviewee (Negri and Levy are the only names we've been made aware of so far, but knowing a mob never goes home speedily, I expect more soon).
Hari's method does not amount to churnalism either. There is no question here of someone recycling press releases or presenting someone's advertising pitch as original news reporting. His defence, elaborated on in a response piece published this morning (29/06/2011) is, in my view, convincing:
I have sometimes substituted a passage they have written or said more clearly elsewhere on the same subject for what they said to me, so the reader understands their point as clearly as possible. The quotes are always accurate representations of their words, inserted into the interview at the point where they made substantively the same argument using similar but less clear language. I did not and have never taken words from another context and twisted them to mean something different.
What Hari did was, at worst, sloppily nonchalant. Considering he's a brilliant writer and columnist, it was also a strange sort of approach to opt for. One could argue it would've been far easier, and potentially more damaging to his interviewees, if he had simply stuck to the transcripts, keeping the "umms" and "aahs" in for good measure.
Far from being a lazy shortcut (surely the prime motive of plagiarists and churnalists) as some are alleging, what Hari did actually involved extra effort and was, by all accounts, to the advantage of his interviewees.
Indeed, as the Independent's Editor-in-Chief Simon Kellner confirmed (on, where else? Twitter,) not a single complaint had ever been filed against Hari by any previous subject of his profiles or interviews, despite the fact he's been writing for more than a decade.
Of course, it could (and has been) argued that this is precisely the point: it is not the journalist's job to help the interviewee come across as more eloquent, polished, consistent and measured than they were during the live meet up, quite the opposite.
It's those interviews where the subject slips and unamsks him/herself with a telling word or gesture that make the exercise worthwhile for most readers. As such, Hari's approach is, in theory at least, dangerously close to a "fix": the interviewer-interviewee pair emerge with a flattering, refined end-product, while the reader is left short-changed and bamboozled by the behind-the-scenes shenanigans.
The facts in Hari's case suggest little of that has happened. Indeed, in a highly ironic touch, it is precisely the perceived negativity of his Negri profile (deemed "poor") that got DSG worked up about the interview in the first place.
Hari is undoubtedly a formidable writer, and a strong, robust, necessary voice on the comment pages (even though I strongly disagree with many of his views). It seems to me that most of the outrage against him is clearly nothing but gleeful, spiteful self-righteousness. People who object to his stances and ideas are exacting revenge by pretending to take issue with his methods.
Aside from the Twitter brouhaha, the other notable aspect to the controversy has been how eager rival publications have been to leap onto the nearest high horse. The Guardian's media section ran no less than four different stories on this in less than 24 hours, and were by no means the only ones.
Today's piece by Hari, in which he apologises for an "error of judgement", states:
It's clearly not plagiarim or Churnalism, but was it an error in another way? Yes. I now see it was wrong and I wouldn't do it again.
Although I find his method is best avoided, and I'm therefore very pleased he has vowed not to employ it again, I have no doubt that his motives were anything but well-intentioned, which cannot be said about many of his critics. He has now apologised, will they?
Hicham Yezza is editor-in-chief of Ceasefire.
36 Comments
Leave a Reply