Ideas | Goodbye to the freedom of the press?
As academics, journalists and campaigners gather tomorrow for a debate on freedom of the press in the post-Leveson age, Vanessa Pupavac reflects on our changing notions of free speech.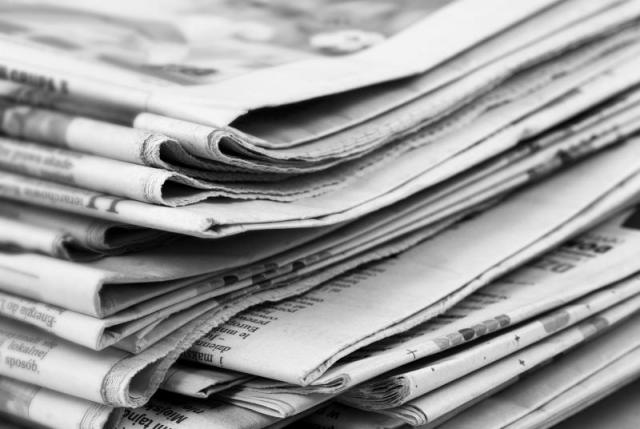 'The overwhelming majority of the literary culture would feel … that not the slightest censorship of the printed word is, in any circumstances, permissible. That position does not have to be reached by individual thought: again it is part of the culture.'
So wrote CP Snow in his famous 1959 lecture on Two Cultures. Snow took it for granted that the humanities believed in freedom of speech. The campaign to defend the publication of D.H. Lawrence's novel Lady Chatterley's Lover demonstrated that belief in freeing the printed word from censorship.
The famous Lady Chatterley censorship trial of fifty years ago pitted a liberal-left progressive belief in the public's capacity for moral judgement against paternalistic concerns to protect the morally vulnerable from moral harm and indecency. Those defending the book at the trial involved writers, academics, publishers, politicians, and clerics including a bishop. The infamous prosecution question ''Is it a book which you would wish even your wife or your servants to read?' sounded ridiculously anachronistic.
Against the prosecution's social anachronism, the Defence counsel's final speech suggested the capacity of ordinary people for greater freedom without undermining public morality:
"I do not want to upset the Prosecution by suggesting that there are a certain number of people nowadays who as a matter of fact don't have servants. But of course that whole attitude is one which Penguin Books was formed to fight against…the attitude that it is all right to publish a special edition at five or ten guineas so that people who are less well off cannot read what other people read" (quoted in Rolphe, 1961, p. 195).
The defence wryly noted how academics were already lecturing nationally and internationally on a book they were not supposed to have read. The trial's outcome affirmed freedom of speech against censorship. A culture expanding liberty ridiculed campaigners against liberalisation.
Yet half a century later, no such certainty supporting free speech could be claimed for the humanities. The humanities, especially since the 1980s, have re-orientated themselves around a concern with harm away from a concern with freedom.
The literary scholar Stanley Fish's There's No Such Thing as Free Speech; and a Good Thing, Too (19940 articulates this shift away from freedom. Fish explicitly questions free speech and argues for regulating speech in the name of vulnerable groups.
First, Fish argues speech is not free as it has consequences and potentially harmful consequences. Second, Fish argues our speech is always circumscribed by social-cultural as well as grammatical norms. Essentially since our speech involves norms, it is not free, but already conditioned, then arguments against speech codes regulating discourse are spurious.
Fish contests the idea of a free market of ideas, and argues the operation of free speech, just as the operation of the market, favours the more powerful. Fish sees the free speech position as politically serving neo-conservative interests, rather than progressive or radical politics. Fish fears that people are susceptible to harmful or discriminatory ideas so wants to more speech codes and other regulations to govern civic life.
Such ideas have been highly influential across North American and UK universities and have been taken up in student politics. Yet they tend to overlook how speech regulations historically operate in practice and precisely favour the more powerful. Indeed it is ironic that demands for more regulation should come from the humanities in an internet era that has opened up more possibilities for 'citizen journalists' through on-line magazines and blogs against the big media corporations.
As a Milton scholar, Fish's position is striking. For the seventeenth poet and writer John Milton gave one of the most well-known defences of press freedom in the English language. Milton's 1644 Areopagitica: A Speech for the Liberty of Unlicensed Printing to the Parliament of England is strikingly libertarian in its demands.
Milton condemns the licensing system as an insulting the capacity of citizens and treating them as infants who have to be spoon-fed:
"for if we be so jealous over them, as that we dare not trust them with an English pamphlet, what do we but censure them for a giddy, vicious, and ungrounded people; in such a sick and weak state of faith and discretion, as to be able to take nothing down but through the pipe of a licenser?"
Over three centuries later, Fish, the Milton scholar, is far more uncomfortable with liberty. He is not alone. Many in both the humanities and the media share Fish's concern with free speech and press freedom giving a license to hate speech or other abuse.
The Leveson enquiry recommends more regulation of the press. Lord Leveson told Education Minister Michael Gove, ''I do not need to be told about the importance of freedom of speech.' What does press freedom mean today? What do journalists think of the Leveson's recommendations? What about the freedom of 'citizen journalists'?
Mike Hume's There Is No Such Thing As A Free Press …and we need one more than ever, whose title is clearly a rejoinder to Fish's ideas, documents the contributions of Milton and others in the long historical struggle for press freedom and the state of press freedom in the post-Leveson world.
Hume is one of the journalists speaking in Nottingham at an event tomorrow on press freedom. 'Goodbye to the freedom of the press' that will explore how journalists think about freedom of the press today. Hume will be joined by Bill Carmichael, columnist and former news editor of the Yorkshire Post; and journalism teacher, University of Sheffield; Peter Lloyd, corporate governance consultant, writer with Free Society and campaigner with Manifesto Club; and Neil White, editor of the Derby Telegraph.
'Goodbye to the freedom of the press'
Tuesday 9 October, 6.30pm until 8.30pm
Room 2, The Broadway, 14-18 Broad Street, Nottingham NG1 3AL
Satellite Events 2012
Leave a Reply