Blog | Free the Hares boys: Protestors demonstrate outside G4S London headquarters
Lucy Yelland reports on yesterday's London protest against G4S's involvement in the torture and detention of five Palestinian children.
By Lucy Yelland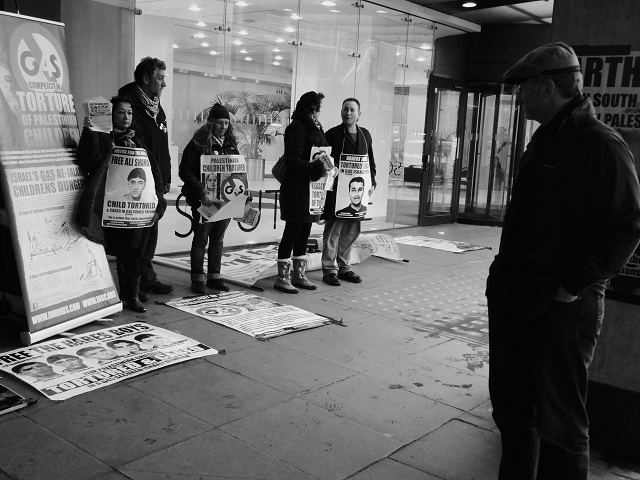 On Friday, Jan 4th 2014, protesters gathered outside the G4S headquarters in London Victoria, holding placards and distributing leaflets denouncing the torture and imprisonment of five Palestinian children.
These five boys from Hares, in the occupied West Bank have each been charged by the Israeli military court with 25 counts of attempted murder for throwing stones.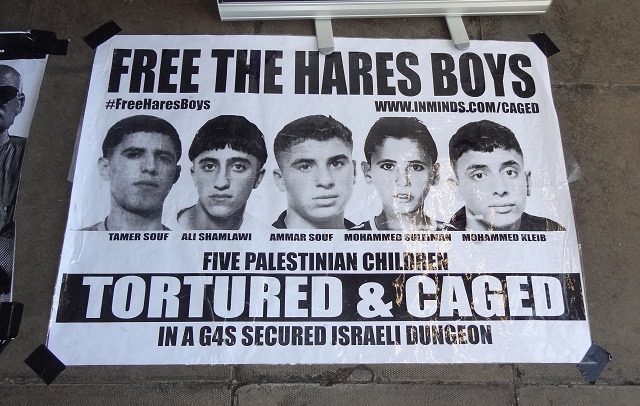 Without any evidence of these alleged offences the boys have been imprisoned for 10 months in a G4S-secured facility, without trial, and subjected to brutal solitary confinement for up to two weeks, robbing them of their basic human rights.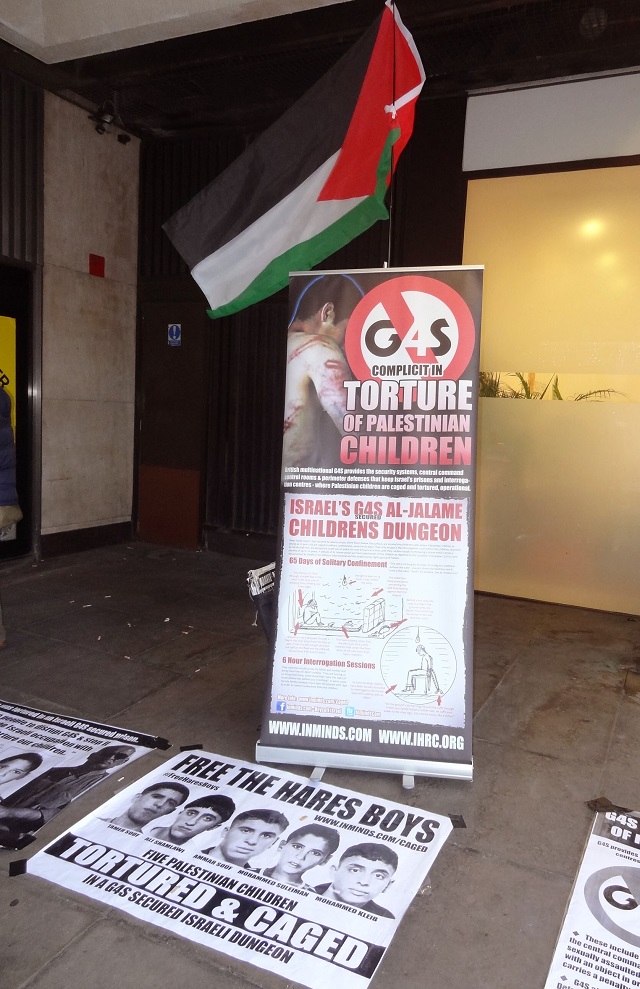 This protest is part of a global campaign demanding the immediate and unconditional release of all the children.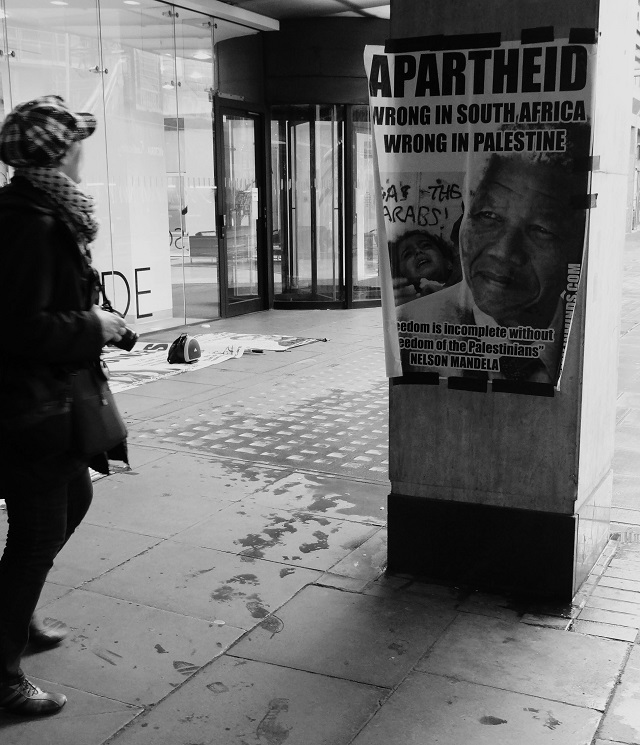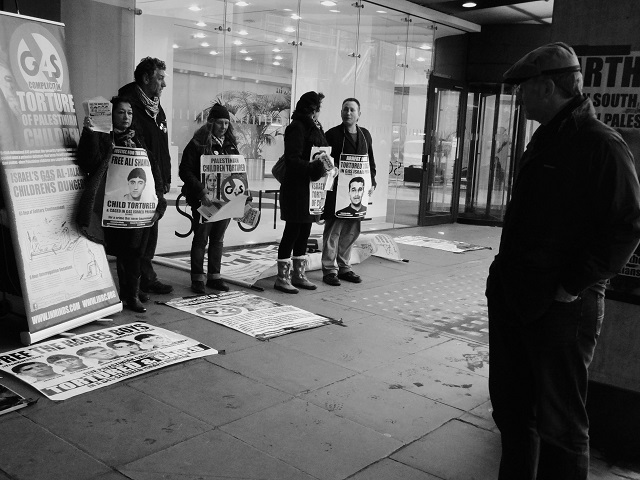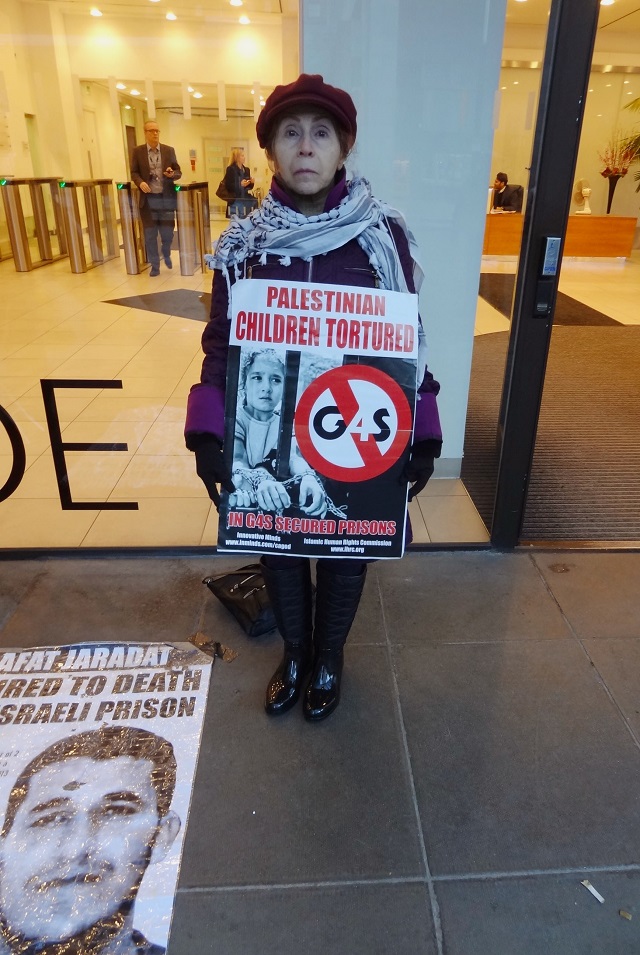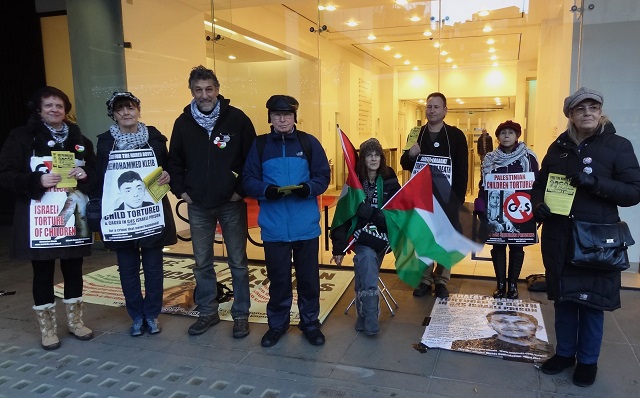 #FreeHaresBoys http://www.inminds.com/caged
4 Comments
Leave a Reply