Ideas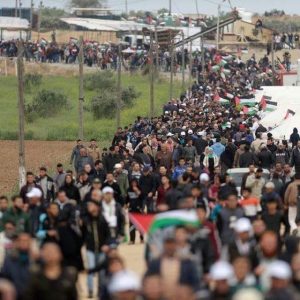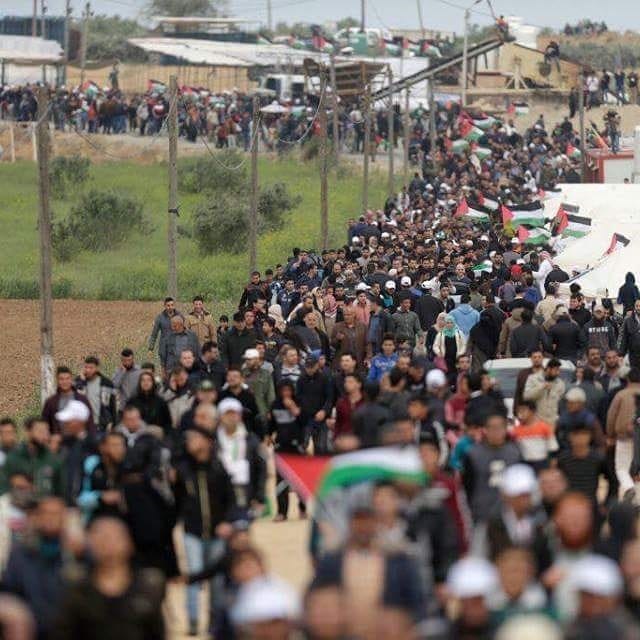 Despite Israel's systemic, brutal attempts to repress it, the Great March of Return in Gaza, entering its fourth week today, marks a significant moment in the history of Palestinian resistance, and has re-centered the Right of Return at the heart of the Palestinian struggle for freedom and justice, writes Mohammed Sulaiman.
In the latest essay of his series on Hakim Bey, Andrew Robinson examines Bey's theory of capitalism, his critique of 'cop culture' and his comments on American global hegemony; and provides an analysis of Bey's view of the dominant system.

A. Sivanandan, who passed away last month, was one of Britain's foremost and most influential thinkers on race, class and power. Virou Srilangarajah pays tribute to a remarkable life, and a towering intellectual and political legacy.

Late on Wednesday evening, a charter flight took off, under cover of darkness, from an unknown location in the south of England, heading for Nigeria and Ghana. This did not make the news, but it transformed the lives of hundreds of people forever. Luke De Noronha — whose friend was on the plane — shares his personal reflections.

Donald Trump's decision to move the US embassy to Jerusalem signals a key shift in US Mid-East policy — from decades of rhetorical pretense to full and explicit alignment with the Netanyahu agenda.

New NHS regulations regarding charging migrants for health care have recently come into force. Beyond the headlines about cracking down on health tourism, denial of treatment and the imposition of debts are making vulnerable migrants lives a misery.

How was it possible for our institutional and collective reactions to Hillsborough to be drowned-out so easily, and for so long, by victim-blaming? A report released this week on the lessons of the disaster offers a timely reminder of the damaging effects of place-based stigma and stereotypes, writes Alice Butler.

Today's brutal crackdown on the Catalan separatist movement by the Spanish government is a turning point in an ongoing confrontation that threatens to destabilise Spanish democracy and bring darker forces from Spain's history back onto the stage, writes Matt Carr.

In the second essay in our three-part #StopDSEI series, Safa Al-Shamy gives her perspective on the motivations for the Saudi attack on her country, Yemen, the humanitarian crisis it has caused, and the UK's role in supporting it.

In the first essay in our three-part #StopDSEI series, Tom Anderson reviews the roots of the crisis in Yemen, where the civilian population has been enduring a brutal bombing campaign by a Saudi-led coalition, supported by the UK, since 2015.
More Ideas
More In Politics
More In Features
More In Profiles
More In Arts & Culture