Analysis | 'Burning A Woman Who's Already Dead': On (Not) Talking About Male Violence Against Women
The recent mob murder of a young woman in Afghanistan is the latest in a long series of similar crimes, from the UK to India. Global media coverage, however, routinely occludes the key context to these cases: extreme male violence perpetrated against women. We must change that, argues Jumanah Younis.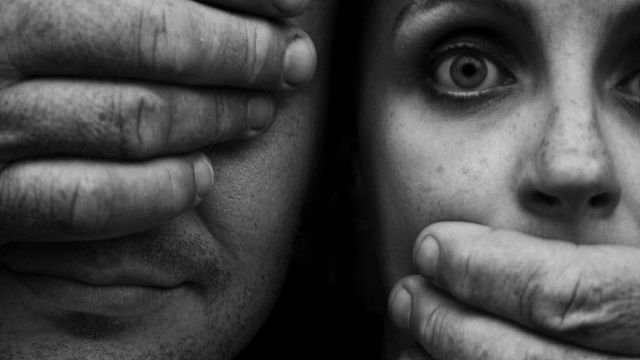 The gruesome mob murder of 27-year-old Farkhunda last week in Afghanistan joins a litany of high-profile cases of violence against women from across the globe in recent years. Farkhunda's protracted killing – in which she was beaten, run over by a car and then burned – echoes the extreme violence featured in other cases, from the 2012 gang-rape and murder of Jyoti Singh Pandey, 23, whose intestines were pulled out from inside her, to the murder of 16-year-old Becky Watts in the UK, whose body was cut up into pieces. These cases of extreme male violence perpetrated against women – and the response from women and women's groups campaigning to end this femicide – have forced violence against women and girls into the public consciousness and onto government agendas.
What is interesting to note, however, is that the three examples cited above have rarely, if ever, been linked in their coverage. On the contrary, the reportage of all three cases has focused on completely different explanations for the murders, displacing them from the continuum of male violence against women and girls globally.
A prominent feature of reports on Farkhunda's murder is that the mob justified their attack on the basis that they believed her guilty of burning the Qur'an. This positions her murder within the ongoing debate on individual freedoms and religious conservatism in Afghanistan, rather than part of a global epidemic of violence against women and girls. The gang-rape and murder of Jyoti in India led to a conversation about women's safety in Delhi specifically – as well as the poorly-conceived India's Daughter documentary for BBC Storyville, widely criticized for giving extensive airtime to the rapist in the case. Meanwhile, the murder of Becky Watts in the UK continues to be reported without a single mention of domestic violence, despite the fact that her step-brother is the primary murder suspect.
What these cases have in common is that the attacks were perpetrated by men against a woman, because she was a woman. The UN defines violence against women as 'any act of gender-based violence that results in, or is likely to result in, physical, sexual or psychological harm or suffering to women, including threats of such acts, coercion or arbitrary deprivation of liberty, whether occurring in public or in private life.' The UN identifies eight strands within violence against women and girls (VAWG), of which sexual violence and domestic violence are just two. Seeing these cases under the umbrella of VAWG prevents the smokescreen of country or culture-specific explanations, which can often derail the conversation into an exercise of how people treat women 'over there'.
Farkhunda was from Afghanistan, a country the British government invaded on the premise of 'liberating' local women. Her murder has therefore been co-opted by the mainstream British press into an existing discourse on barbaric Muslim men in the Middle East who despise women and deprive them of their rights. Indeed, news coverage of her murder has even tried to paint her as a rebel – a free-spirited woman who defied patriarchal Afghan society, leading to her death. Meanwhile, women murdered in the UK are rarely afforded the opportunity to have their stories in the newspapers, let alone in articles that point to the context of the patriarchal society that exists here. This skews our perceptions of what causes violence against women, who the perpetrators are, and who it happens to.
For violence against women organisations across the world, these saddening stories come as little surprise. Professionals in the VAWG sector, feminists, and survivors themselves know that – whatever form it takes – violence against women is rooted in a visceral sense of male entitlement to a woman's body and mind, one which can often be fatal. What these three murders show us is that this sense of entitlement transcends borders, class, religion and culture, and speaks a common language of violence. Only by seeing these acts as connected can we make sense of the extreme lengths to which the men resorted to satisfy their desire to have power over, to control, humiliate and, ultimately, destroy a woman.
The details of any of these cases make for traumatising reading. It is difficult to stomach the extent to which the perpetrators wished to additionally desecrate the body of the woman they were violating. And yet this is also crucial in forming an understanding of what violence against women means and why it is committed. At the centre of any form of abuse is a desire for power and control. When we look at male violence against women in particular, this urge to have power and control over a woman is intrinsically linked to male privilege within a patriarchal society.
As a domestic violence worker, I assess the level of risk facing the women I work with. Risk in this context means the likelihood of serious harm or death. One of the key risk indicators is controlling behaviour – men who are very controlling are more likely to go on to murder their partners. This may help us to understand the motivations for murder, but the question of the additional violence remains. What does it mean to burn a woman when she is already dead? Or to insert a blunt rod inside her when she has already been raped?
One of the key ways in which perpetrators of male violence silence their victims and get away with their crimes is by using shame and humiliation. To additionally desecrate or harm a woman whose body you have already violated is shame-inducing – for the woman herself, it becomes even harder to tell someone. For those who are killed, it tarnishes the memory of their lives and their bodies, and makes the crime that has been committed unspeakable.
On average, two women a week in the UK are killed by a partner or ex-partner. And yet, despite the prevalence of domestic violence murders, cases are rarely reported in the press and, if/when they are, often fail to attribute the murder to the context of domestic violence. Outside of relationships, women are also at high risk of serious injury and death in state institutions and in the public arena – particularly trans* women and trans* women of colour.
Counting Dead Women, a project launched by nia CEO Karen Ingala Smith, is a 'femicide database' which collates statistics of all women killed by male violence in the UK. It paints a grim picture, with 149 women in the UK killed by men in 2014 alone. Disturbing though the research proves to be, it is crucial in lifting the lid on the extent of VAWG. Until we recognise that women globally are living their lives in fear and under threat of violence, regardless of age, religion or ethnicity, we cannot begin to address what fundamentally constitutes this epidemic of violence.
3 Comments
Leave a Reply