Beautiful Transgressions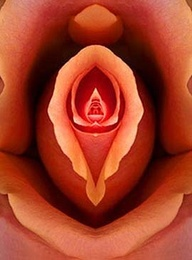 In her latest column, as she leaves the UK for pastures new, Sara Motta calls for "revolutionising revolution" by founding it in a "politics of love, monologue of and for the voiceless, sacred sexuality and embodied transformations of self and other".
In her latest column, Sara Matta speaks up about the predicament of academic mothers faced with the violence of a marketised University sector.

In the first of two articles on the violence of marketisation in higher education, Sara Motta ruptures the discourse which seeks to normalise these processes in order to "reject and rebel against the acts of misnaming and misshaping [as a means to] produce a different set of parameters" for re-imagining a critical education.

In her latest column, Sara Motta reflects on women's relationship with their bodies, including their experience of menstruation. Looking back to history, she argues, we begin to unravel the processes of disconnection, separation and estrangement that devalue, silence and make shameful the female body and its cycles.

In her latest column, Sara Motta argues that the feminisation of poverty is becoming a feminisation of resistance, particularly in the Global South. What lessons can we learn from these struggles?

"It remains easy to find the great leader able to rouse the masses with his beautiful speeches... yet beats his wife when he arrived home". In her new column, Sara Motta further explores the case for why politicising the personal is urgent and necessary.

In her new column, Sara Motta explores the remarkable work of La Máscara Theatre company – the only feminist theatre group in Colombia, and reflects on how its methods can be used in popular education for the building of global movements of resistance.

As the wave of popular protests sweeps the globe, there is a growing recognition within activist movements of the exhaustion of traditional radical politics of ideological models and organisational vanguards. Sara Motta calls for a new politics in which people have control over decisions and processes affecting their lives.

Whose problem is it when a mother finds herself unable to take part in political resistance because she can't find childcare provision? In her new column, Sara Motta argues that a strong, inclusive movement cannot be built and sustained if we allow obstacles to female participation to be systematically ignored or trivialised.

What does it mean when a woman covers her face? Is it an act of submission? An act of defiance? Or something else entirely? From the masked Argentinian Piqueteras to the Burqa-ban controversy in France, Ceasefire columnist Sara Motta takes on the politics of the female face.