Arts & Culture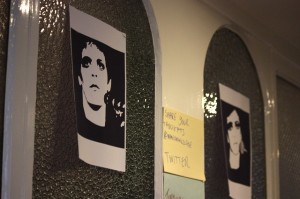 On Sunday afternoon, friends and fans gathered in London for a memorial service in honour of Lou Reed, Legendary frontman of the Velvet Underground, who passed away last week.
To mark the publication of Patrice Lumumba, a new collection of the African independence leader's speeches in their original French, we publish an exclusive translation of Georges Nzongola-Ntalaja's introduction to the volume.

A new production by the London Algerian Ballet, premièring this Friday at the Tabernacle, offers a modern take on traditional Algerian music and dance.

Amidst a dearth of politically judicious and penetrating analyses of contemporary popular mobilisations, a new book, 'Marxism and Social Movements', represents a timely and refreshing contribution to social movement studies. Puneet Dhaliwal reviews.

In his latest column, Roger Bromley pays tribute to Stuart Hall, one of Britain's greatest living public intellectuals, on the occasion of the release of 'The Unfinished Conversation', an exhibition celebrating the enormous, enduring influence of Hall's work.

Horace Campbell, author of a forthcoming book on NATO's global impact, argues that its record in Libya provides sobering lessons for all Africans.

A weekly political cartoon offering.

In early May, students at Cooper Union - one of the last tuition-free colleges in the US - occupied the offices of CU president Jamshed Bharucha in protest at the proposed introduction of tuition fees next year. For the past two weeks, their reclaimed territory has been open for a landmark exhibition.

Our weekly political cartoon offering.

Our weekly political cartoon offering.