The Unveiled Truth Naked prejudices?
A picture has been making the rounds on the internet this week titled "The Difference Between Eastern and Western Women." Depending on whom you ask, the picture is "provocative", "obscene", "funny", "clever", "stupid", "tame", "lame" or simply "boring". In this week's 'The Unveiled Truth', Shirin Sadeghi takes a look at the picture behind the "picture".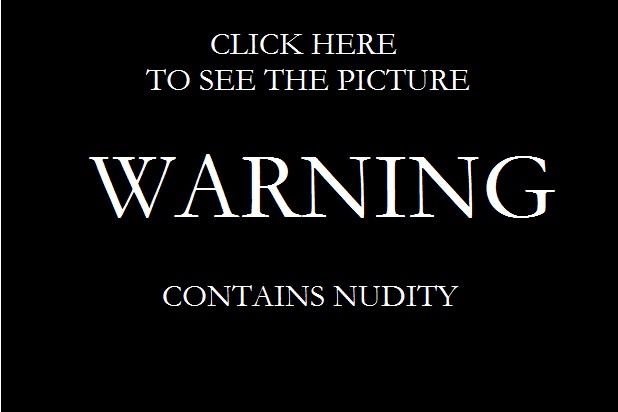 By Shirin Sadeghi
A picture has been making the rounds on the internet this week titled "The Difference Between Eastern and Western Women." In the image lies a distinct contrast: standing against the same pale background is an apparently "Western" woman, completely nude but for a blindfold, and to her right is an apparently "Eastern" woman, completely covered, but for her eyes.
We aren't, presumably, expected to believe that this is the difference between middle-of-the-ground "Eastern" and "Western" women – these two are extremes. Further, the image is intended to display information, which most people will gather instantly: "Eastern" women are oppressed and non-sexual and "Western" women are liberated and quite sexually advanced (hence the S & M blindfold). There is also an overall comment on veiling and hejab.
The image is shocking and worthy of contemplation. Is this an "Eastern" woman living in the "West", a place where she is not forced by law to wear the Hijab, but is wearing the extreme Hijab-Niqab as a force of family learning and cultural values? Is this an "Eastern" woman in the "East", specifically in a country like Iran or Saudi Arabia where she is prohibited from not wearing the Hijab?
Why is the "Eastern" woman so bulky and apparently rotund – is there a lovely figure hidden under that Hijab or is she plump (and on her way to being fat) because, like other "Eastern" attire such as the South Asian shalwar kameez or kurta, she has no restraint on her mid-section or waist as a woman who wears jeans or a skirt everyday would have, and therefore runs the risk of losing track of her girth over the years?
And what about the "Western" woman? Why is she so perfectly fit? (Some of the fattest people I've ever seen are women in the "West".) And why is she so sexually experimental? Do all "Western" women regularly practice sadomasochistic sexual relations? Doesn't S & M involve sexual acts that are meant to diminish the blindfolded member of the act? Is the difference between "Western" women and "Eastern" women a difference, then, of privacy? That is, do "Western" women allow themselves to be diminished in private whereas "Eastern" women are perfectly comfortable doing it public?
Here is where the debate on Hijab takes its most sensitive turn and also where the image hits at a nerve: is the Hijab diminishing to women? Those who wear Hijab fall in many different categories ranging from being forced by the family or government to wear it to choosing to wear it contrary to family or government values. But the choice is absolutely not visible in the Hijab – a woman wearing hijab is covering herself from the outside world and there is no apparent reason for this act other than Islam.
Hijab in the form we see it in this image is – in this day and age – a representative of Islam, and the woman wearing it is either a Muslim or in a Muslim country. If she is Muslim, she is in the minority – most Muslim women do not wear hijab, whether it's mandatory or not. If she is in a Muslim country, she is also in the minority – most predominantly Muslim countries do not require Hijab by governmental decree. Thus we understand that the Muslim woman in the image is a minority amongst Muslims and is distinguishing herself amongst Muslims.
Why is she distinguishing herself? The only answer to that is a need – whether derived from rebellion against a feeling of marginalization in a global political outlook against Muslims or derived from a motivation to be different in a very overt way – to simply stand out as a Muslim. In any given case, it is not clear who made this decision for the woman. This reason of needing to stand out, however, has nothing to do with the religion as per its primary text and is simply a function of ideology: a minority of adherents to any given ideology like to make their affiliation known in a visible way.
In the religion of Islam, veiling is addressed in the source material. The Quran is rather ambiguous on the matter, stating only that for the sake of the chastity of men and women, women should be spoken to from behind a curtain. There are other passages about the charms of women's hair and ambiguous body parts, but veiling itself is addressed in reference to a curtain. What is certain, however, is that veiling is reserved exclusively for women. Men do not veil, they dress modestly, but do not veil. Where a curtain is involved, it is women who are behind it, not men.
So is it diminishing to women that they are the ones who must be behind the curtain? Being behind a curtain delineates a situation where a larger space is curtailed by a curtain, which keeps women in that smaller space whereas men are free to roam in the large space. Perhaps there is an exit in the curtained area where the women are but their space, nonetheless, is more limited than the men's.
Or perhaps the room is split exactly in two and the curtained space (with or without an exit) is equal in size to the other side of the curtain. The fact remains that the women are still segregated. Someone could argue that the men are also segregated, but a closer look at the natural facts of the situation indicates otherwise.
The men are the actors in this scenario: they choose to enter the space where a curtain exists in order to speak with the women. They then approach the curtain and address the women by their own initiative. The women, on the other hand, are placed in the curtained portion and are approached by the men. They are made passive. As modestly dressed and chaste woman, they cannot shout through the curtain when they want to address a man — discussions and interactions will only take place at the initiative of the man.
That sounds diminishing to women.
But let us return to the hijab in the image – while the woman is in purdah (or curtained), she is not literally encased behind a curtain. Instead, she has attached the curtain to herself in a clothing-like fashion that nonetheless retains some curtain qualities (varying depending on the style of hijab). She is being segregated from men.
She is also being segregated from other women who do not wear the Hijab (remember, most Muslim women do not wear it). Is she still being diminished as in the curtain/room scenario? Those Hijab wearing women who are kept indoors, or who must be chaperoned when outdoors – the ones who are prohibited from independence – certainly are.
The more interesting question has to do with the ones who have jobs or are otherwise independent – are they being diminished by their Hijab? The segregation is there, yes. But the problem of initiative has disappeared and perhaps even reversed. Now, men hesitate to approach these women and interaction will take place on her initiative, though as a chaste woman such interactions are quite contrary to the guidelines.
Other, non-Hijab-wearing women are also hesitant to approach these women who have shielded themselves with a curtain. So the segregation is quite pervasive and instead of men diminishing these women, they are put in a position where they must diminish themselves: they must control natural, normal instincts in themselves and they must control natural, normal instincts in others — toward them. The guidelines of decorum must be adhered to, as unnatural as they might be.
And finally we come to the matter of choice. For the ones who wear Hijab in countries where it is not mandatory, there are no statistics as to whether that is self-imposed segregation or not so we do not know whose choice it was to so distinctly segregate these women or whose choice it was to indoctrinate these women such that they would wear Hijab without protest.
And there is certainly room for protest. Consider that Hijab in its most common state is of a dark black hue – a hue that is a danger to the health of the women who wear it, primarily because they tend to live in some of the hottest regions of the world where such attire can and does create severe health conditions for women.
Why black? Is it to make the women into shadows of themselves? Is it to obscure any semblance of the female body? Or is it to make them invisible? And even when it is not black, it is wrapped so securely around necks and hairlines alone that even the slightest breeze brings a comfort of indescribable dimensions because the wearer of the hijab is absolutely suffering from it.
Many of these women insist it is their own choice to wear Hijab but that kind of statement can be likened to saying that "it is my choice to be born" or further "it is my choice to be born a Muslim." Or even further: it is my choice to live in a society where I feel less comfortable without the Hijab because centuries of covering women, along with attitudes that diminish women, have resulted in a culture and a tradition that eyes women in a most un-chaste manner, forcing them into a false sense of liberation with Hijab from a condition which Hijab itself encouraged.
So what of the original comparison between Eastern and Western women? Is one more free than the other? Is it more free to be publicly diminished based on someone else's choice or more free to be privately diminished based on your own choice? What the public knows when it sees a woman in Hijab is that somewhere along the line, this woman was not allowed to make a critical choice about so simple a thing as how she will clothe herself.
Thus the discomfort upon seeing such women anywhere in the world. Thus the dramatic contrast we see in this image. Both these women are extremists, but one woman chose to be diminished and the other did not.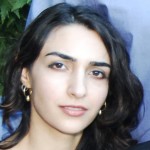 Shirin Sadeghi is an Iranian-American writer and Middle East Consultant. She is a regular contributor to the Huffington Post and has previously worked as a Producer and Reporter for the BBC and Al Jazeera Television.
Her weekly column, 'The Unveiled Truth', appears every Wednesday.
15 Comments
Leave a Reply