Palestine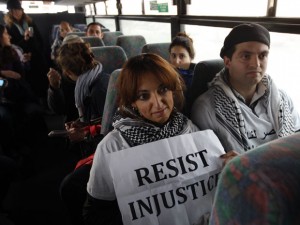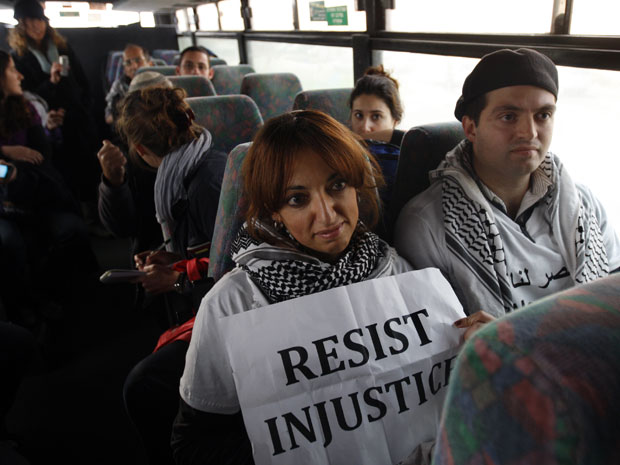 Asa Winstanley asks some fundamental questions about the very nature of the Palestinian idea.
Earlier this week, in a New York Times op-ed, Richard Goldstone denounced those comparing Israeli state policies to apartheid South Africa. He singled out for criticism the Russell Tribunal on Palestine, due to start its South Africa session on Saturday. In an exclusive essay, renowned legal scholar and former UN Special Rapporteur on the Occupied Territories John Dugard responds.

In this week's column, Kateb Salim reflects on the context and repercussions of the Palestinians' successful bid to join UNESCO.

In the fourth of her series of reports from Israel/Palestine, Ceasefire correspondent Teodora Todorova surveys the desolate state of the Israeli Left, featuring an account of a brutal attack last week, largely unreported in the media, by Israeli settlers against anti-occupation activists.

The findings of the UN's Palmer report, published last month, on Israel's attack on the Gaza Flotilla, have triggered an unprecedented fallout between the Turkish and Israeli governments. In an exclusive new essay, the UN's special rapporteur on the Palestinian territories, renowned academic and legal expert Richard Falk, gives his verdict on the report.

In the second of her powerful eyewitness reports, Ceasefire correspondent Teodora Todorova looks at Israel's assaults on the housing rights of its own Arab citizens.

By challenging the government's attempt to deport him from Britain Sheikh Raed Salah is doing us a favour, argues Asa Winstanley

In an exclusive, candid new interview, Ceasefire contributor Jody McIntyre (writer for the Independent and author of the 'Life on Wheels' blog) asks Lowkey, one of the country's most respected MCs and political activists about his life, politics, art and more.

In a fascinating video interview, celebrated Israeli historian and dissident intellectual Ilan Pappe talks to author and film-maker Frank Barat about the latest developments in the conflict, including the Palestine Papers, the Arab Spring and the way forward. "It is now time for everyone", Barat writes in his introduction "to re-frame the questions"

A week ago, celebrated Israeli-Palestinian director and actor Juliano Mer-Khamis was shot dead by gunmen outside his Freedom Theatre in Jenin. In a moving, personal tribute, Nihal Rabbani, a friend and colleague, recounts her memories of him.