justice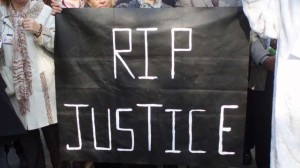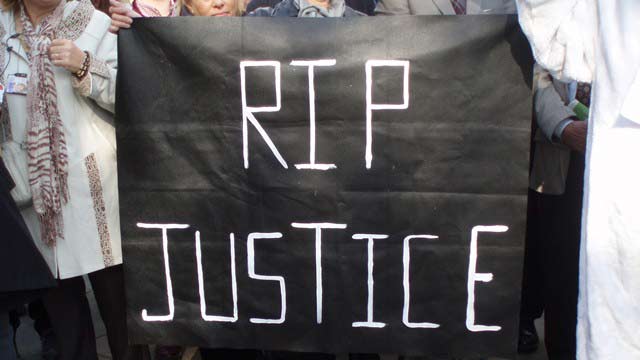 As the Justice and Security Bill is debated in the House of Commons, Heiba Lamara provides a brief account of the Government's proposal to expand the use of secret evidence in British courts.
Last week, the UK government hailed Professor James Crawford's legal advice on Scottish independence. So why, asks Chris Doyle, does it continue to ignore his advice on Israeli settlement trade?

In a climate of social upheaval, with millions rising against consumerism, individualism, and apathy, how is it, Malte Ringer asks, that ecclesiastical hierarchies haven't rushed to embrace the Occupy and anti-austerity movements?

Last Saturday saw the biggest Black-led protest in Britain for twenty years. Thousands took to the streets to demand justice after reggae artist Smiley Culture died during a police raid on his home earlier this year. Associate Editor Adam Elliott-Cooper reports

The recent bankruptcy of the Refugee and Migrant Justice (RMJ) charity has left thousands of asylum seekers stuck in hopelessness and despair, leading at least one of them, Rasul Osman, to take his own life. This is the latest in a series of attempts by the previous government and the current coalition to make it harder than ever for those seeking a safe haven from torture and violence to do so in dignity and respect. Mikhail Goldman explains the impact created by recent changes to the legal aid system and the catstrophic consequences on the lives of the vulnerable. He also sends out a clear message: when the law fails those it is supposed to protect, only human solidarity and a common determination can make a difference.